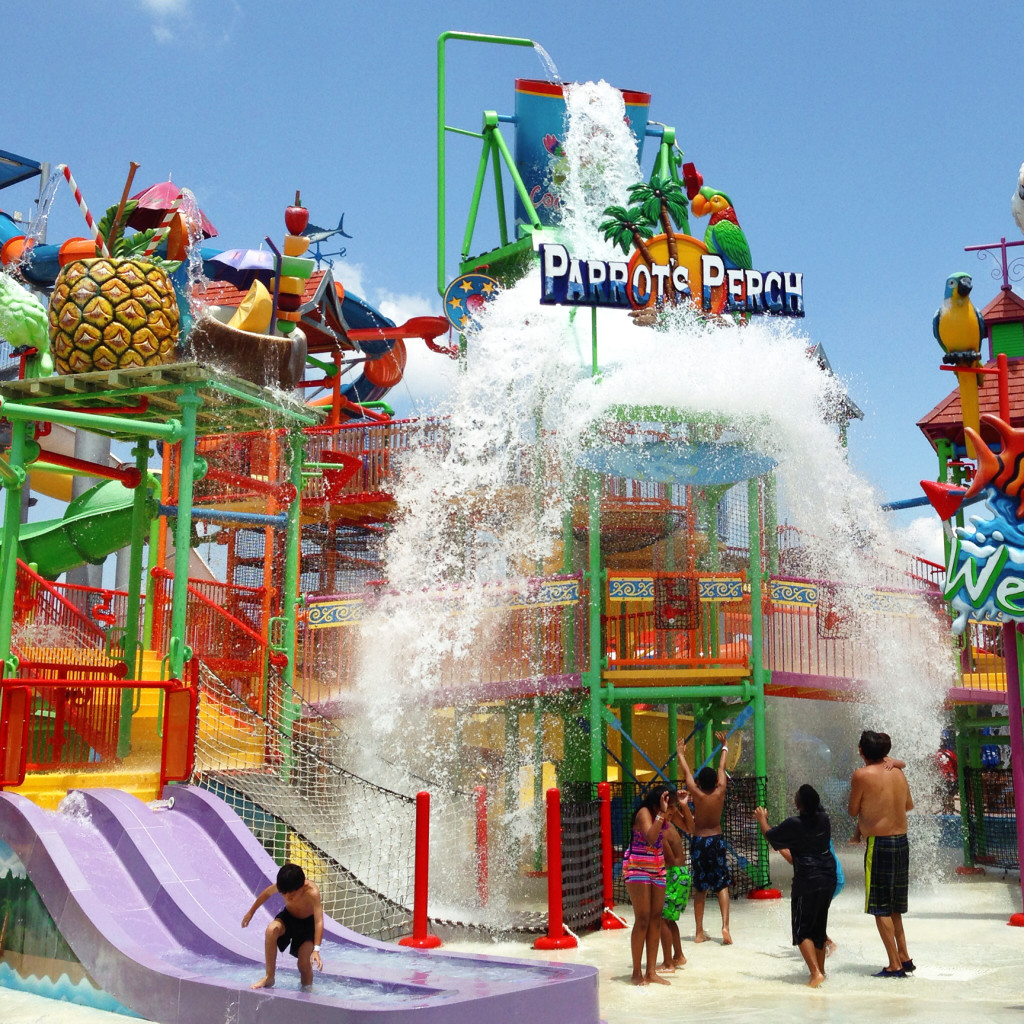 We recently spend a fun filled and relaxing weekend at CocoKey Resort and watermark in Orlando.  We have often seen the huge watersides from the highway and wonder about the hotel.  We finally got a chance to visit and I have to say that it has been one of the most fun and affordable vacations in Orlando.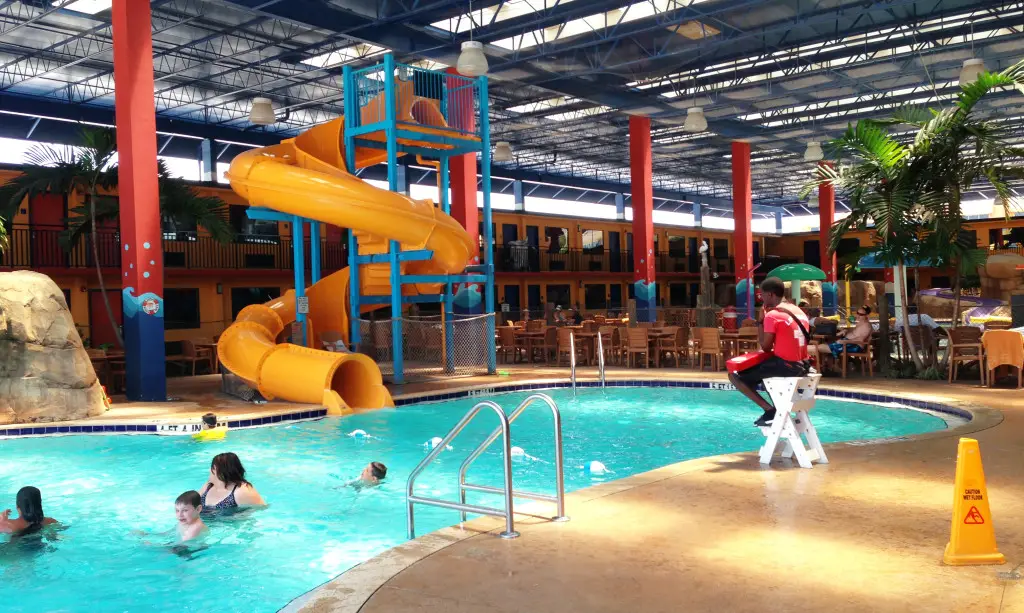 One of the things I loved most of Coco Key Resort Florida was it's huge indoor pool and water play area for kids.  This means that rain or shine the kids can spend the day having a blast in the awesome pools and slides.
It's always warm in Florida but during the Summer months there is also a lot of rain. If you have ever traveled to Orlando during the Summer you know that you need to pack those raincoats or ponchos just in case.  We travel to Orlando a lot and I can not tell you how many times we have had to leave a park because of a Summer storm and have had to spend the day stuck in the hotel room.  But rain is not an issue if you are staying at CocoKey!  With the only canopy-covered water park in Orlando kids can play and enjoy themselves in the water park rain or shine.  The indoor pool area is also great for staying out of the sun and enjoying the pool without having to worry that the kids, or the adults, are going to get sunburned or sunstroke.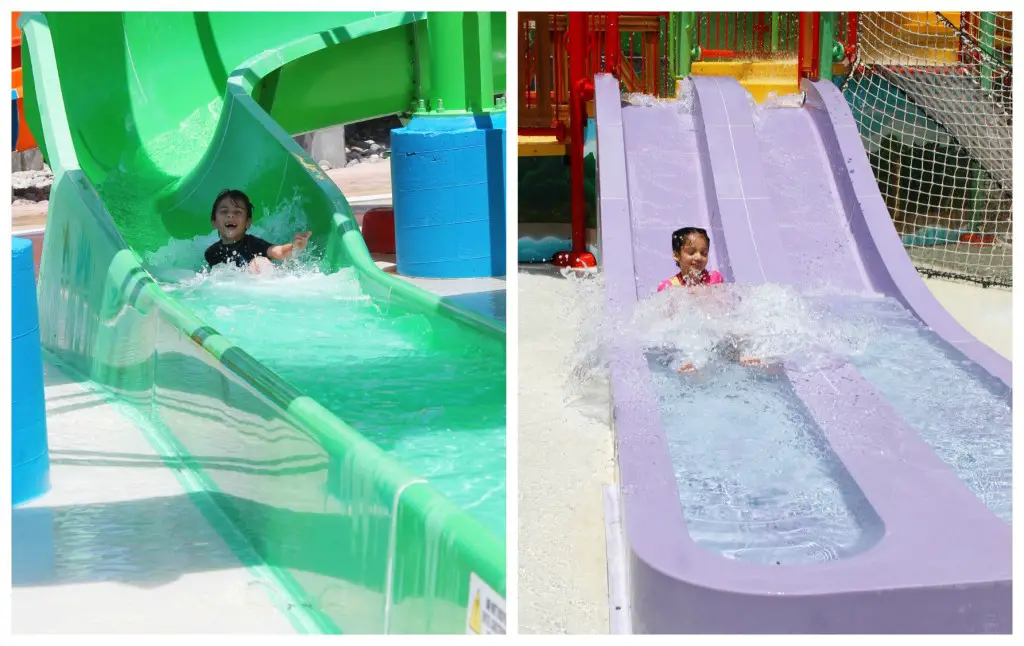 With 54,000 sq. ft. of slides, rides and pools, the water park at CocoKey has slides and water fun for kids of all ages.  Older kids and adults can enjoy the trills of the huge water slides while the little ones can comfortably play in zero entry pool and enjoy the small water slides.
CocoKey has life vests available for everyone and there are also many life guards keeping an eye on the little ones which really gives you peace of mind.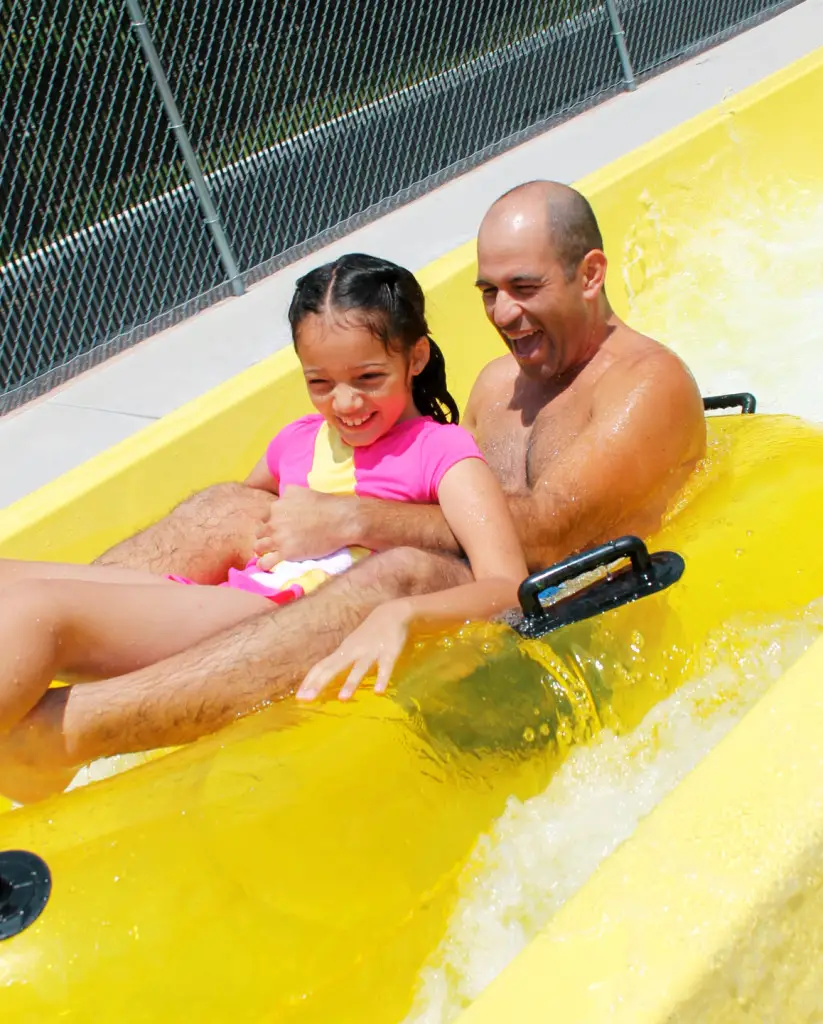 After playing all day in the water park and having dinner at the restaurant we all had some fun at the arcade. With more than 6,500 square feet of arcade games and activities we all found found games to play.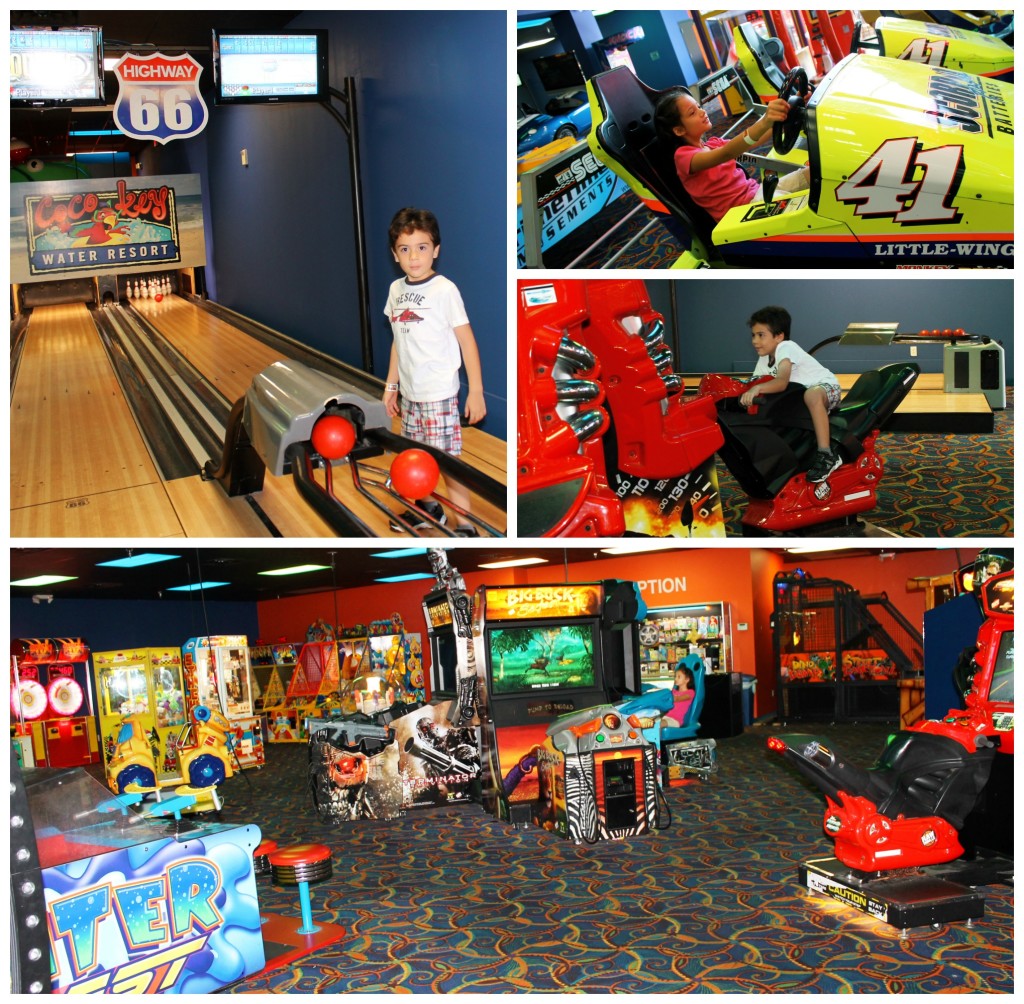 We chose CocoKey Resort to celebrate my daughter's 9th birthday and it was a truly unforgettable celebration.  Not only did both of my kids have a blast but the staff at CocoKey truly went above and beyond to ensure my daughter had an unforgettable birthday.
When we arrived there where stuffed Coco parrots for both of my children and after having breakfast on our second day at the hotel we came up to the room to find it decorated.
I had previously contacted CocoKey to let them know we where celebrating a birthday and they asked me what my daughter's favorite color was and characters she liked.  As we walked towards the room my and my daughter saw the door decorated in pink with a sign that said "Happy Birthday Ariane" she was literally jumping with excitement and as we entered the room to find ping flowers on the walls, a cake with her name on it and a Minnie Mouse stuffed toy she was so happy and surprised!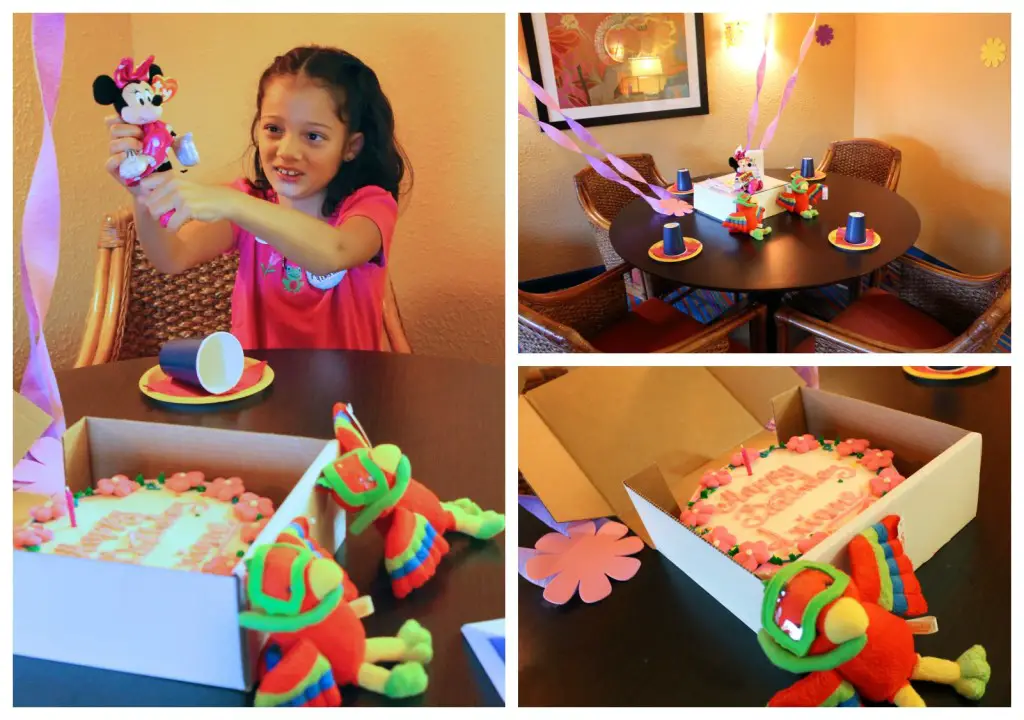 Our rooms where spacious and cheerful and after a day filled with fun the kids had not trouble falling asleep early.  Since we had a separate room we where able to stay late and watch some TV without disturbing the kids. The nice living area let us save some money as we ordered pizza for dinner on the second day there and had it in our room.


Staying at CocoKey Resort and water park and deciding to celebrate my daughter's birthday there was the best decision we could have made. We all had a wonderful time, shared some unforgettable memories and saved money on our vacation.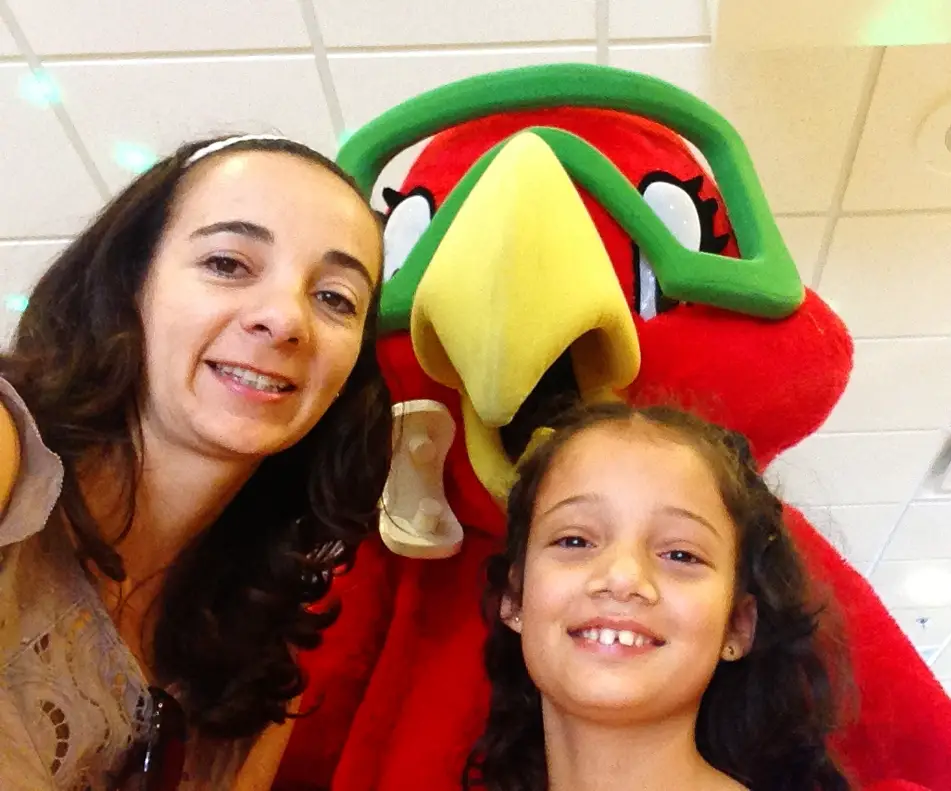 You can find out more about CocoKey Resort by visiting CocoKeyOrlando.com like CocoKey on Facebook and follow @CoCoKeyOrlando on twitter.
Follow 365 Things to Do In Southwest Florida on Facebook for the best travel ideas, events and attractions for the whole family.