Disclosure: I received complimentary tickets to Busch Gardens to attend the first presentation of their newest show: Madagascar Live! Operation Vacation this past weekend and it was an awesome experience.
During this past weekend Busch Gardens Tampa was abuzz celebrating the premier of it's new and highly anticipated show: Madagascar Live! Operation Vacation. Members of the park staff where wearing rainbow colored wigs in honor of the big event and as we walked through the park there where many things going on as part of the celebration: dancers and DJs in Stanleyville, Gwazi and Cheetah Hunt plazas where giving park attendees an opportunity to Move It, Move It every hour and Jungle Jack Hanna was also at the park doing wild animal shows, autograph signings and special meet and greets at Gwazi Park.
There was a real festive environment and you could see that people where excited about the new Madagascar Live! Operation Vacation show and so where my kids, who just love the Madagascar movies and couldnt wait to see the characters in person! This was also a very special day for our family as it was my daughters 8th Birthday that day.
We started our Madagascar experience by attending King Julians Royal Treatment lunch event. This is a exclusive experience that includes buffet lunch at the Zambia Smokehouse in a separate room. There we received a visit from King Julian himself who after showing us some of his awesome dance moves went to each and every table greeting all the kids and taking pictures with them.
My daughter loves the Madagascar characters and was thrilled to have the chance to meet King Julian who grabbed her by the hands and danced with her around our table. We where then escorted from the Zambia Smokehouse to the Stanleyville theater where we were shown to the best seats in the house which had been reserved specially for us!
The Stanleyville Theater was filled to capacity and soon a live band appeared on the colorful stage to the cheers and happy screams of everyone in the crowd. Gloria the Hippo was having a hard time enjoying her vacation as she was missing New York so the Alex, King Julian, Mort and the Penguins along with the lively pop band and the dancers convinced her to have fun and enjoy her vacation time to the fullest.
Check out the video of the Move it! Move it! performed at the Madagascar Live! Operation Vacation show below:
My kids loved the upbeat music and where singing, dancing and clapping along to the classic Madagascar songs and the original productions. The show lasted for about 20 minutes of non-stop musical fun in true Madagascar style and I was amazed by the characters great dance moves on stage.
Below you can see the performance of one of the original production songs: Operation Vacation.
After the show you have the opportunity to get up on stage with all the characters and some of the dancers, meet them and take pictures right there on the stage! My kids felt so special and loved getting to shake hands with Gloria, Alex and Mort.
The Madagascar Live! Operation Vacation show was a lot of fun and my kids have not stopped talking about it. My daughter could not wait to tell all her friends at school. I have to say that its one of the best shows in Busch Gardens and has instantly become my familys favorite live show. I really liked that it was a show that was lots of fun for audiences of all ages and it really got the kids participating, singing along and dancing.
You can learn more about the Madagascar Live! Operation Vacation show at Busch Gardens HERE and you can find out more details about the King Julians Royal Treatment HERE. Like Busch Gardens on Facebook and follow them Busch Gardens on Twitter [email protected] to stay up to date with all the fun stuff they have going on this summer. And if you are going to Busch Gardens Tampa dont miss Madagascar Live! Operation Vacation, it's awesome!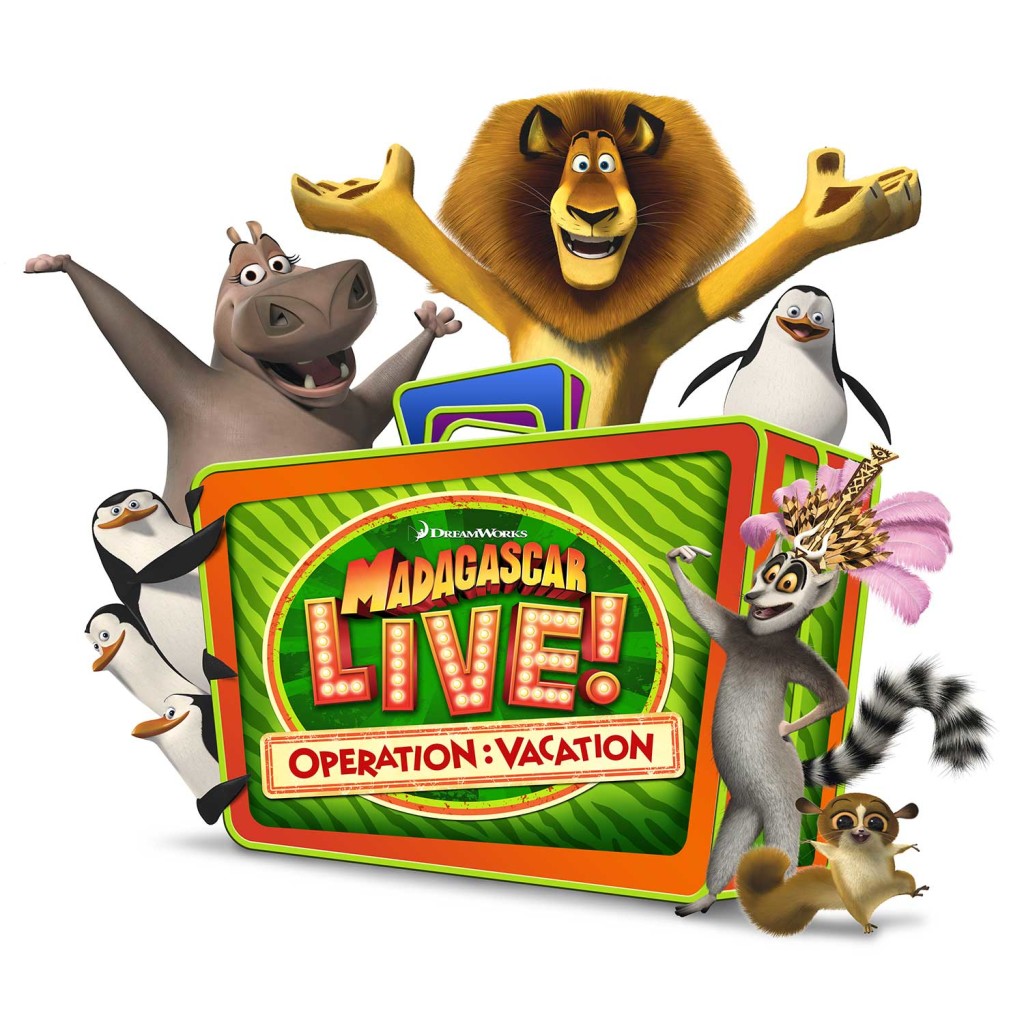 Disclosure: I received complimentary entrance to Busch Gardens and King Julians Royal Treatment dining experience. However all opinions are sincere and are my own.

This is part of a series of articles: Tampa with Kids read more articles HERE. #TampaWithKids
Follow365 Things to Do In Southwest Florida on Facebookfor more recommendations, events and activities for the whole family.