This is a sponsored post in partnership with Edison Mall.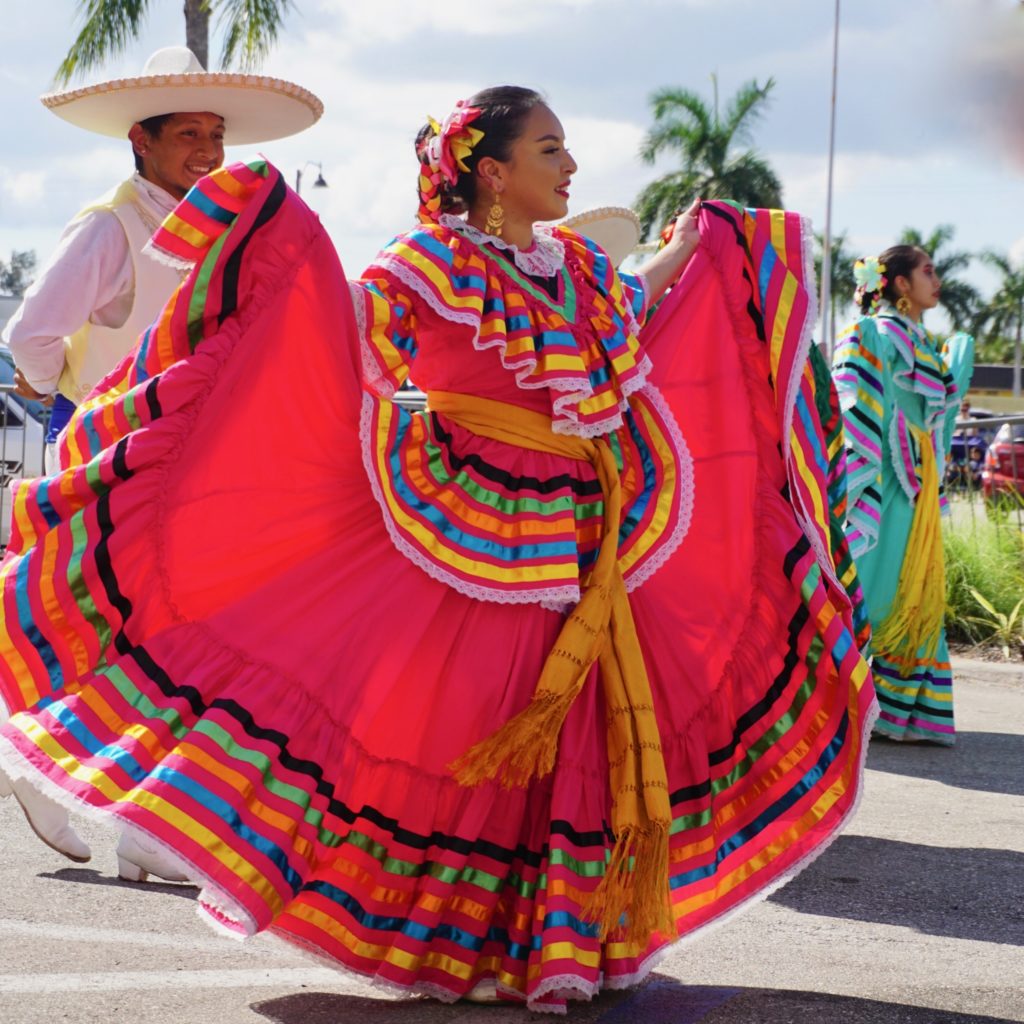 On November 2nd Edison Mall in partnership with the Southwest Florida Hispanic Chamber of Commerce brought the Dia de los Muertos tradition to life. From 2 pm through 6 pm the parking lot in front of the entrance to the mall transformed into a fiesta filled with music and color.
This event was a celebration of Mexican culture and brought together families of all backgrounds from across Southwest Florida.
What is Dia de los Muertos?
Dia de los Muertos is a Mexican tradition celebrated on November 1st and 2nd. On Dia de los Muertos it is believed that the border between the spirit world and the real world dissolves. The souls of the dead reawaken and return to the living world to drink, feast, dance, and time with their loved ones. In turn, the living family treats the deceased as honored guests in their celebrations and leave the deceased's favorite foods and other offerings.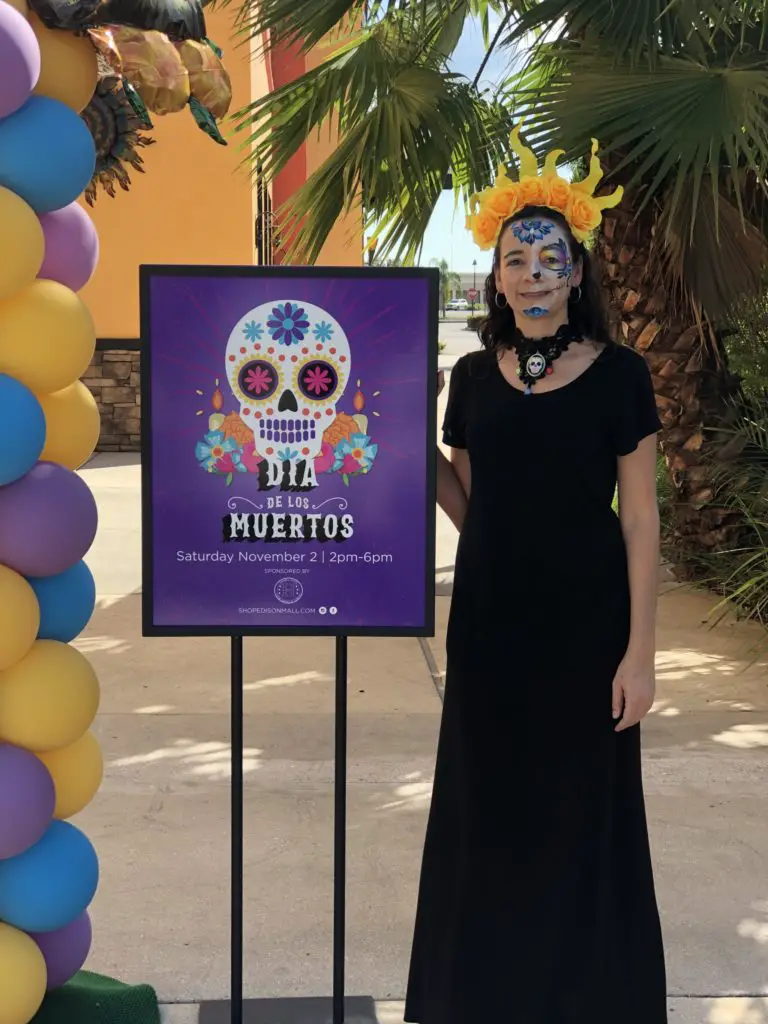 On this day families remember their loved ones who have passed away. It's a day of joy and of celebrating the people we love who are no longer with us. Much different to Halloween, which is all about whiches, ghouls and monsters the Dia de los Muertos is a joyful celebration of life. It's a great opportunity for families to come together and keep the memory of loved ones who have passed away alive.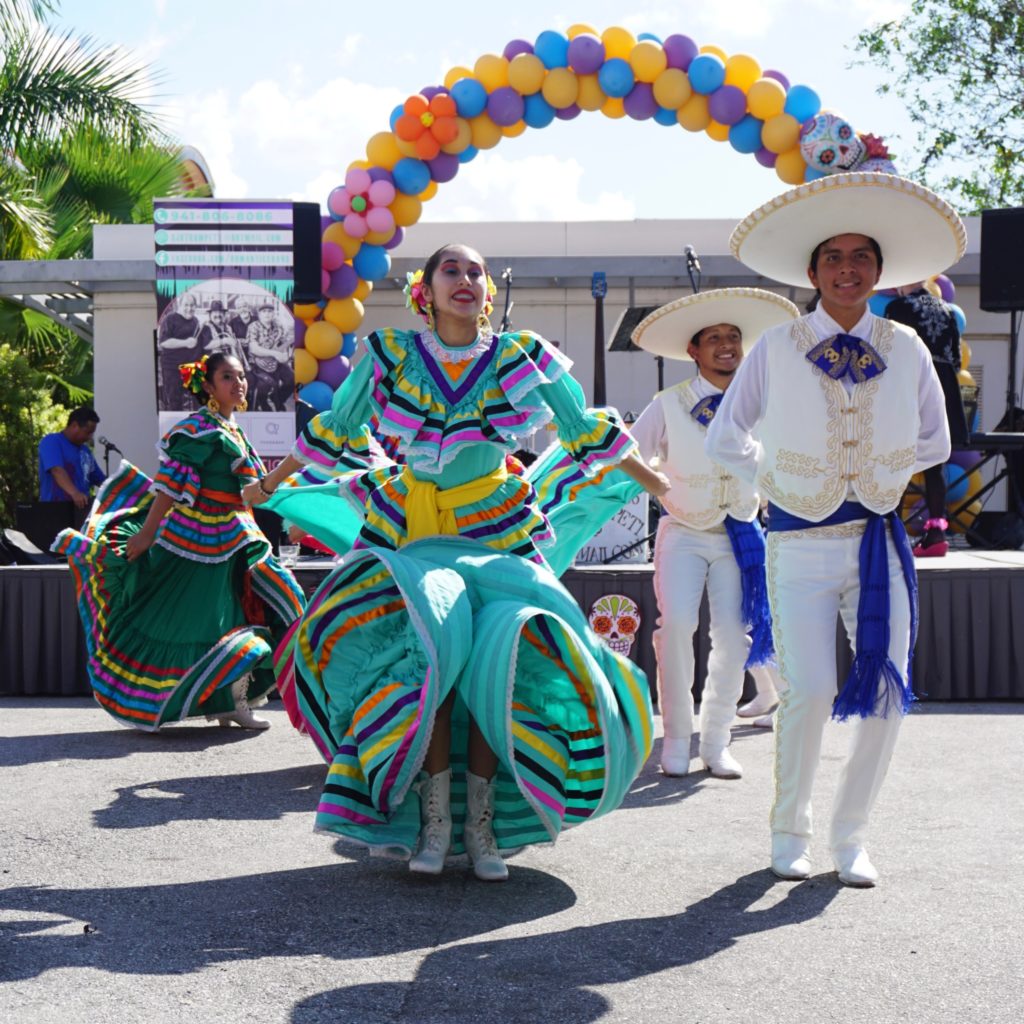 Dia de los Muertos Event at Edision Mall
During the Dia de los Muertos event at Edison Mall in Fort Myers families got the opportunity to get immersed in Mexican culture through music, cultural dances, food and different family activities.
The festivities started off with traditional Mexican dances performed by the talented Grupo Folklórico Mahetzi. Bright colored dresses waved to the beat of Mexican music which filled the air.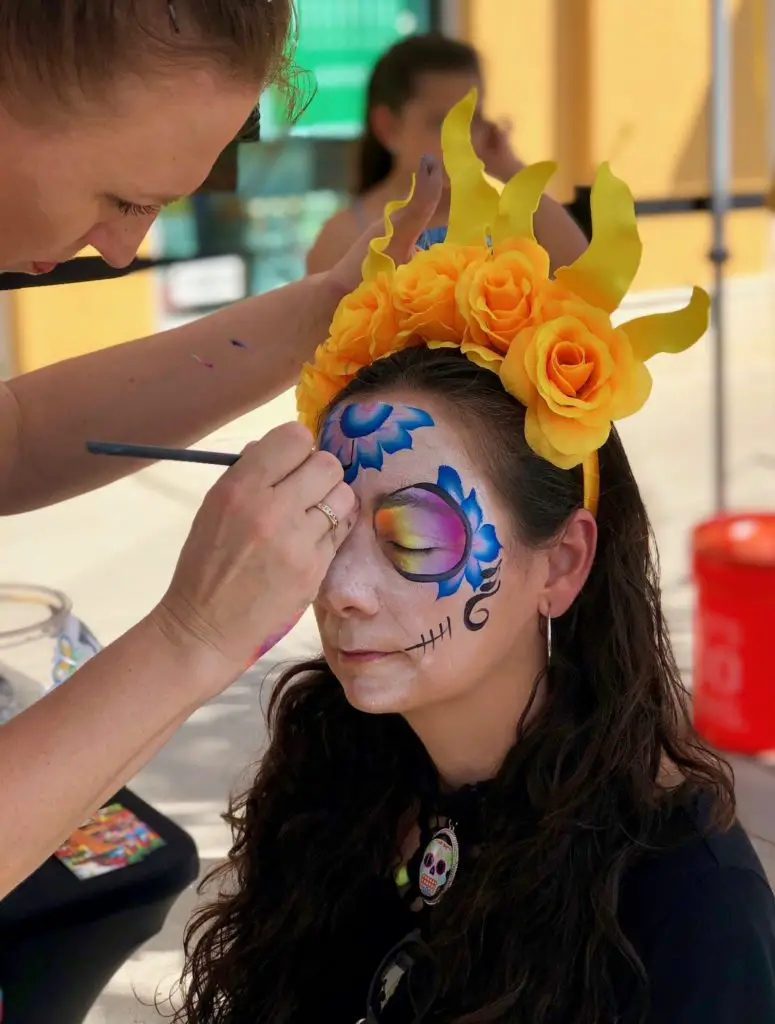 Face painters where on site to turn children and adults into calaveras or catrinas with sugar skull inspired designs. I couldn't pass up the opportunity and had my face painted with fun designs and sparkling jewels.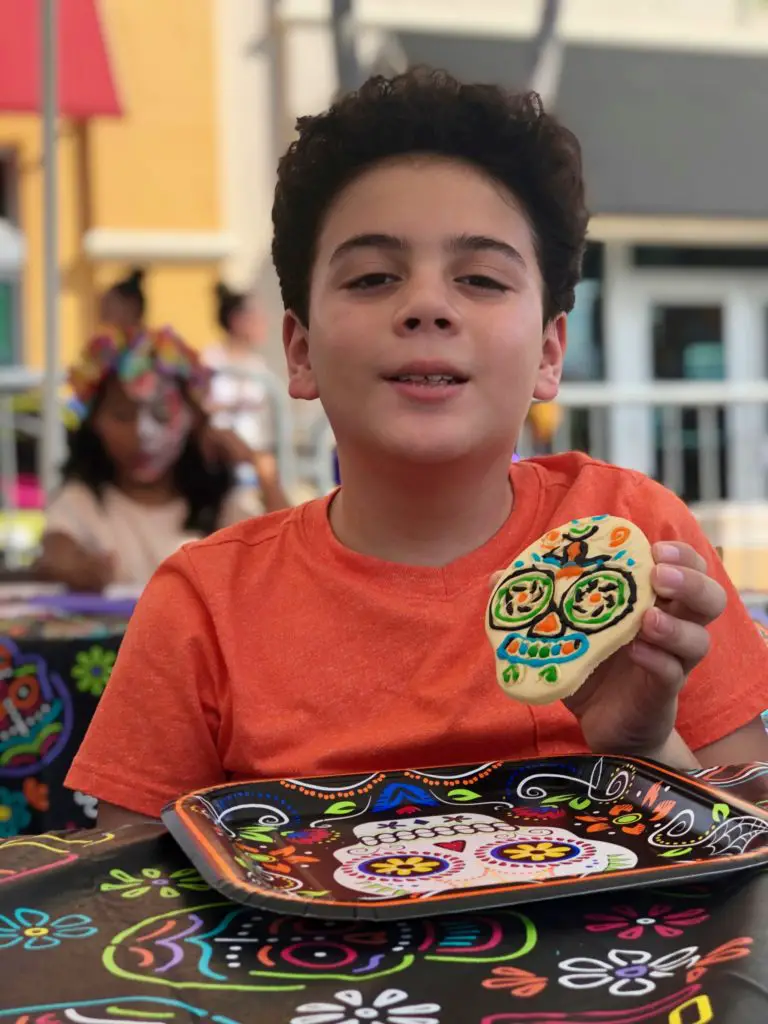 My kids had a great time at the bounce slides and decorating sugar skull cookies as well as paingint their own sugar skull masks.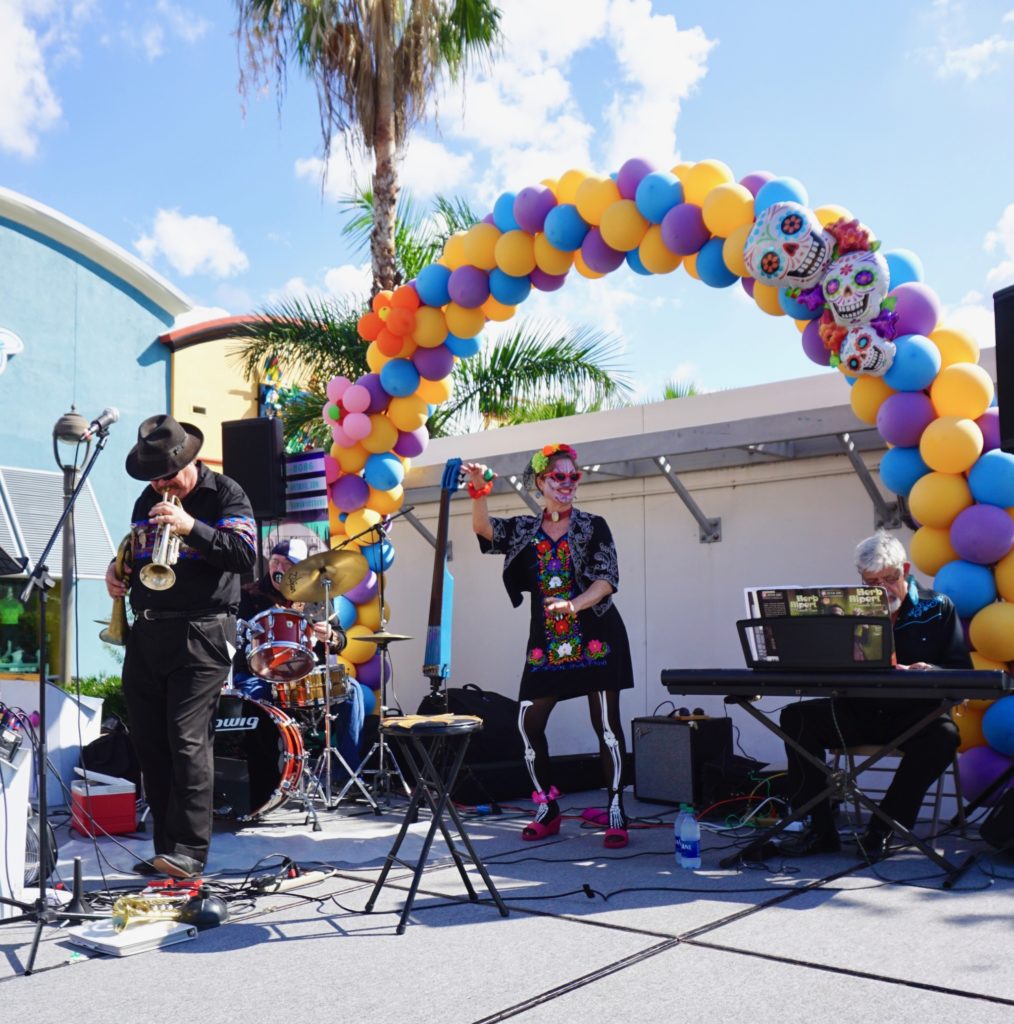 Live music featuring an array of Latin beats from The Romantics kept the celebration going throughout the afternoon. There was also a special performance from a Mariachi band.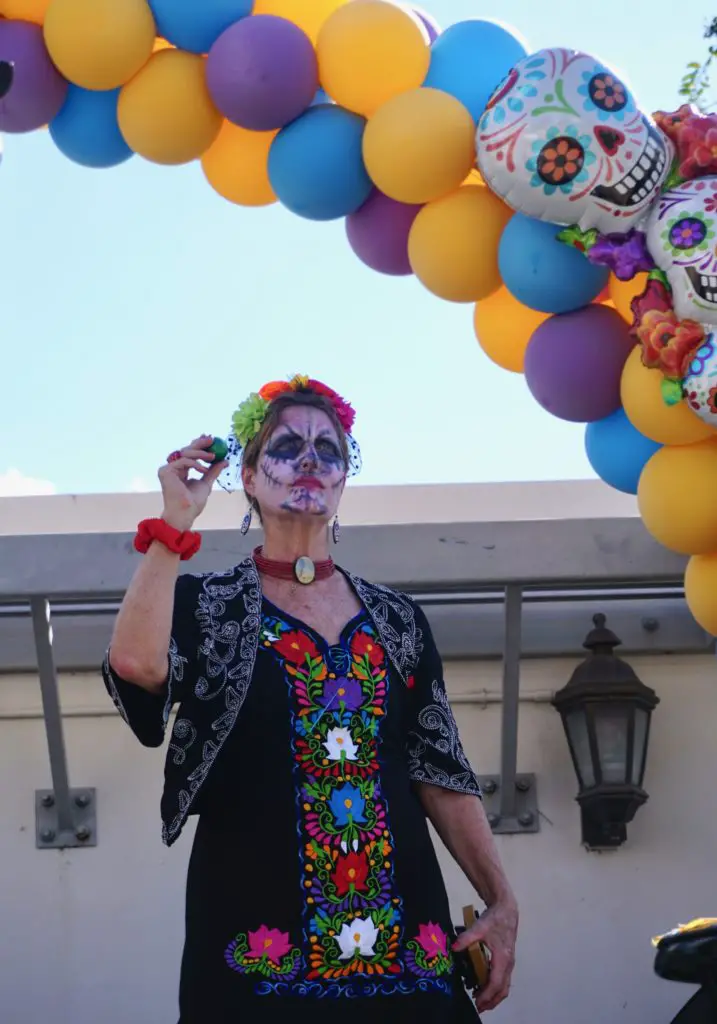 This event was a great opportunity for families to spend an afternoon immersing themselves in elements of the Mexican culture and learning more about this wonderful tradition.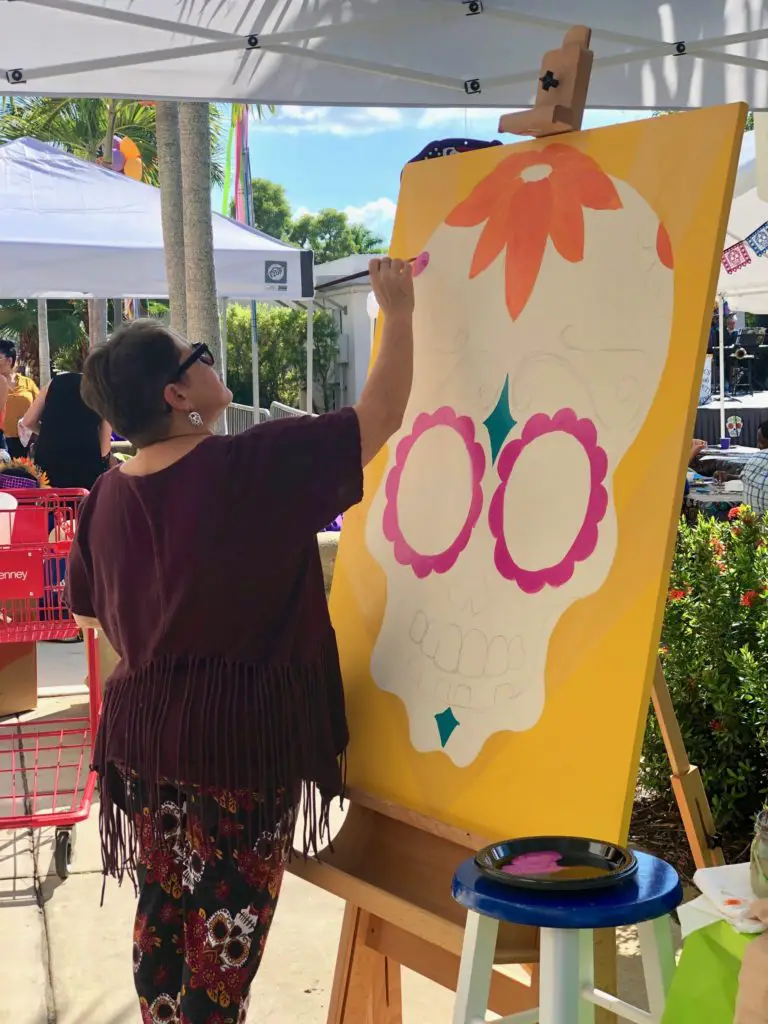 We finished the afternoon eating Mexican food at Monarca's Restaurant . It was the perfect eding to an afternoon filled with fun cultural activities.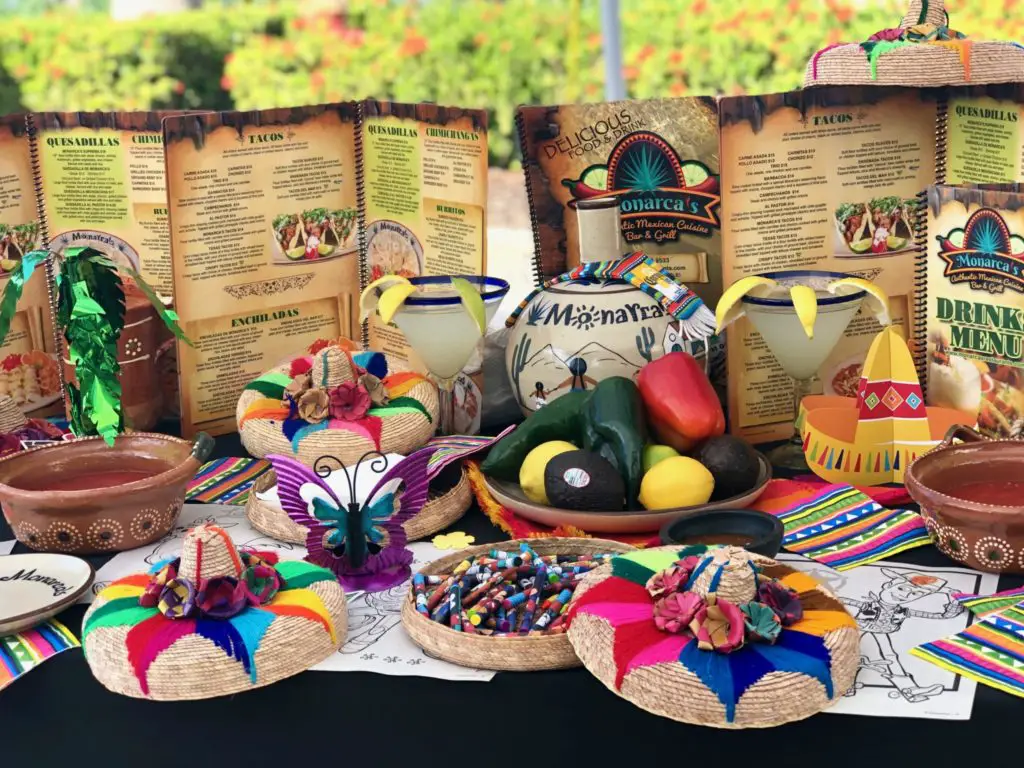 It's the first time we attend a Dia de los Muertos event in Southwest Florida and we had so much fun. We can wait for next year to do it all over again.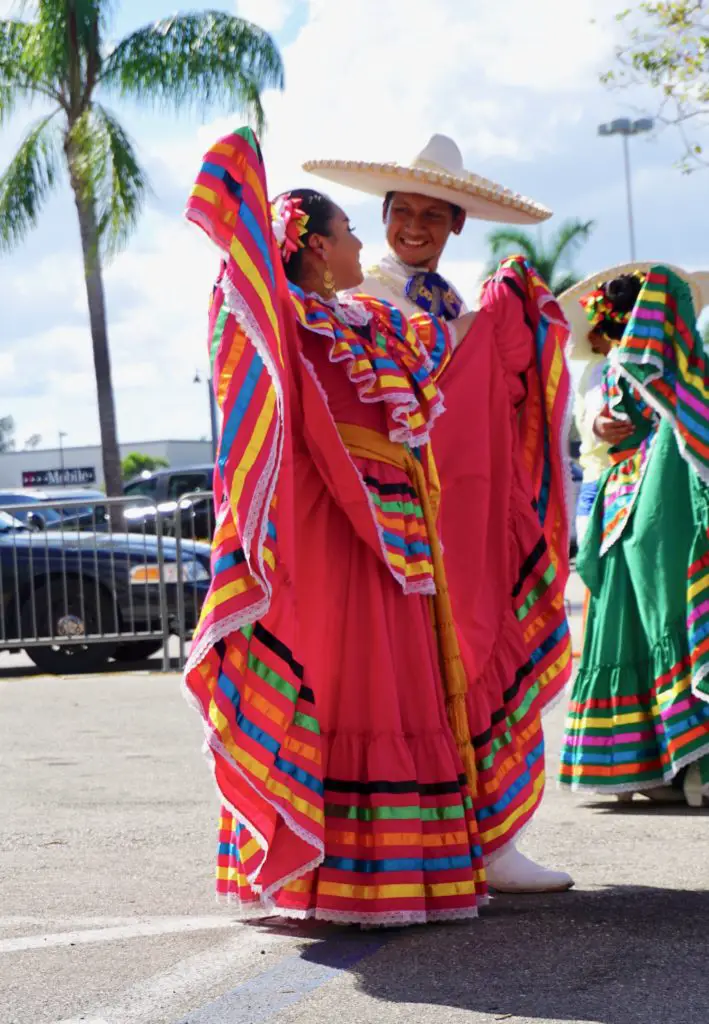 Be sure to like the Edison Mall's Facebook page here to stay up to date with their family events.