Disclosure: We received a complimentary two night stay at the Hyatt Key West Resort and Spa.  However all opinions are sincere and are my own.
The Hyatt Key West Resort and Spa is the perfect Oceanside retreat for an unforgettable getaway with your loved one.  The hotel offers gorgeous views of the Gulf of Mexico and as we found out it's the ideal destination to unwind and reconnect with your better half.
My husband and I had been planning this trip to Key West for a while and where looking forward to spending our days relaxing without the kids.  We arrived at the Hyatt Key West Resort and Spa after having walked a couple of blocks with our luggage (which at noon during summer in Key West was not a great idea).  Seeing we where obviously hot and tired the front desk staff literally jumped up to assist us offering us water or our choice of champagne or rum punch and hastened to check us in. This was just the beginning of a wonderful stay at the Hyatt Key West Resort & Spa.
Our room was clean, bright and spacious. I loved the modern décor and the space gave out this laidback island vibe that really got us into the Key West mood from the moment we arrived.   The view of the Gulf of Mexico from our private balcony was simply breathtaking.
We went down stairs and enjoyed some drinks and appetizers at the Blue Mojito Bar and Grill and then cooled off with a swim in the warm clear water of the Gulf of Mexico.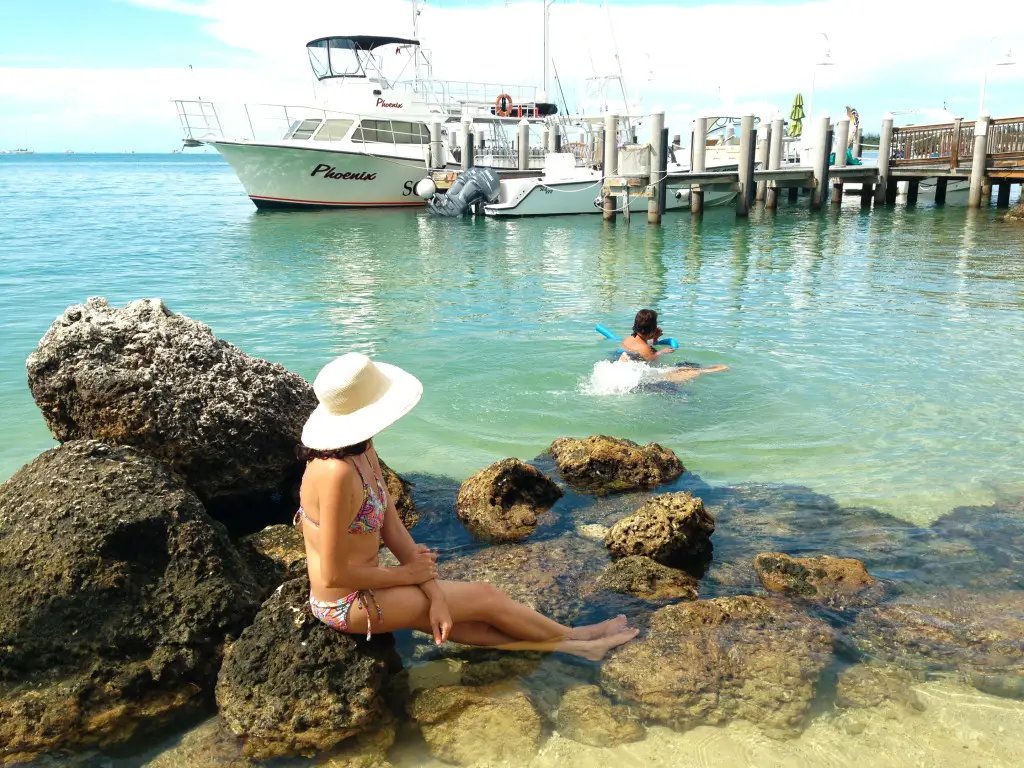 That afternoon we walked a few blocks to Duval street and then to enjoy the greatest sunset celebration on earth in Mallory Square.  Countless restaurants, shops and attractions like the Key West Aquarium, the Key West Museum of Art and History, the Mel Fisher Maritime Museum and The Audubon House and Tropical Gardens are just a skip and a hop away from the hotel.  We had planned to rent bicycles or scooters during our stay but we didn't need to because everything was so close.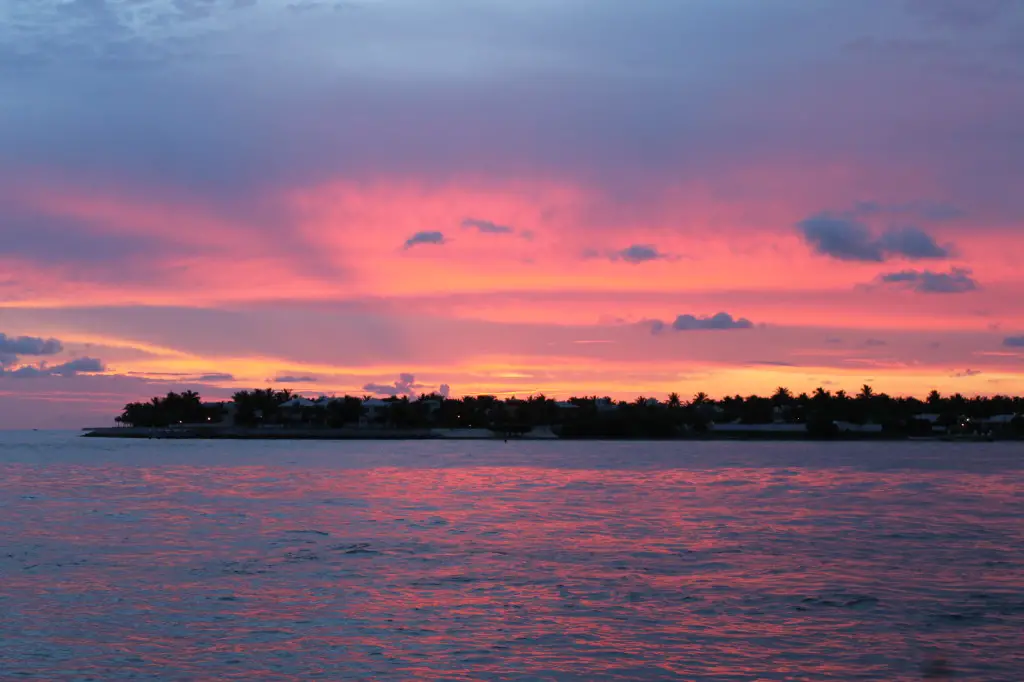 The next morning we had breakfast at the SHOR restaurant. The service was outstanding, everyone from hostess to the cooks and the servers was so friendly. I had never seen so many happy people working at a hotel.  I'm thinking there must be something in the Key West air! We ate out side watching the boats sail by in the water.  The buffet had a great selection and everything was tasted fresh.
Things We Loved About the Hyatt Key West Resort and Spa

Fantastic location with a breathtaking view of the ocean. Just a few steps from Mallory Square and the famous Key West sunset celebration.
Beautifully decorated rooms are spacious with a modern contemporary laid-back beach vibe.
Restaurant and bar on site, both with a great view of the ocean.
The service was outstanding and the staff was very friendly.
Nice and spacious pool area, perfect to relax and unwind.
Great view of the sunset from the bar, the restaurant and even from your room! It doesn't get better than that!
Comfortable beds and relaxing atmosphere.
Lots of parking on site, a real plus in Key West!
Things to Consider
If you are looking for a romantic getaway this hotel with it's beautiful views of the ocean is a perfect location. Having said that this is a big resort hotel and it will not have the charm or personality of smaller inns or a bed and breakfast.
When choosing a room you want to take be able to enjoy the beautiful ocean views so consider getting a  room with a gulf front or partial gulf view.
Visit the Hyatt Key West Resort and Spa website, like their Facebook page and follow them on twitter @HyattKeyWest to stay up to date with their latest news and specials
This is part of a series of articles: Romantic Key West Getaway, you can read more articles in the series HERE. #KeyWestGetaway
Follow 365 Things to Do In Southwest Florida on Facebook for the best travel ideas, events and attractions for the whole family.