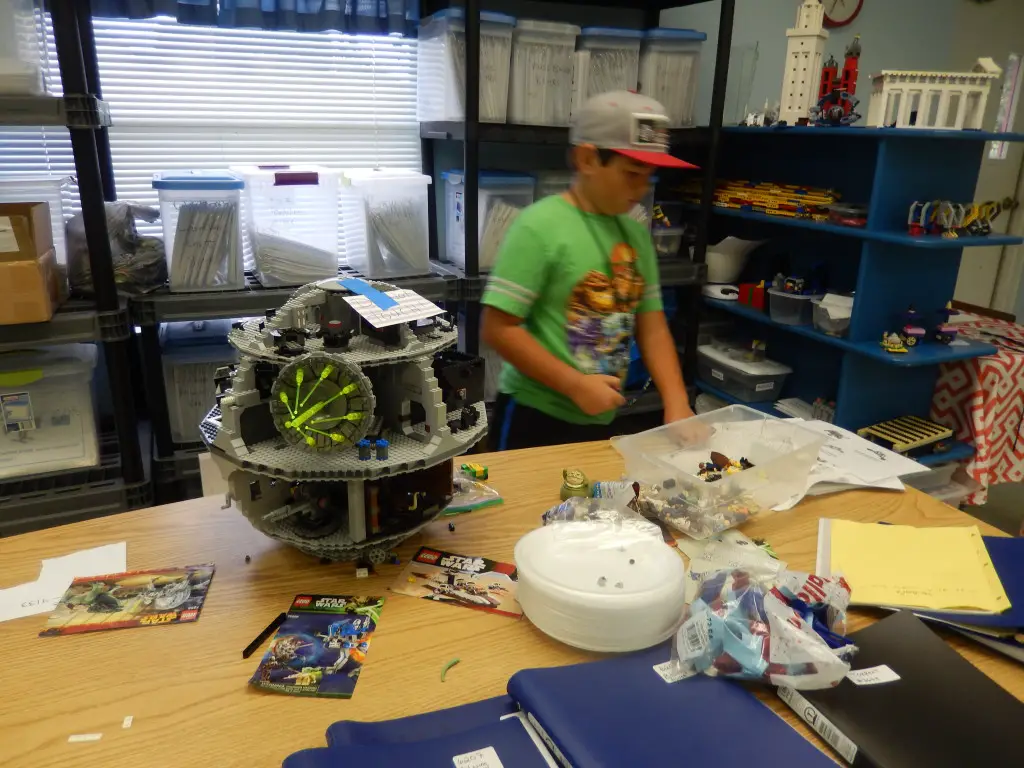 KidsTek Learning introduces kids to the principles and application of science, technology, engineering, and mathematics. Building working models they can see, touch, and experiment with, gives children a deeper understanding of these principles. KidsTek Learning's goal is to instill a passion for learning and to cultivate a better understanding of how things work.  And what better way to do this than through things that kids love like LEGO, Minecraft and Star Wars!
KidsTek summer camps are designed by engineers and every teacher has at least one year of college physics.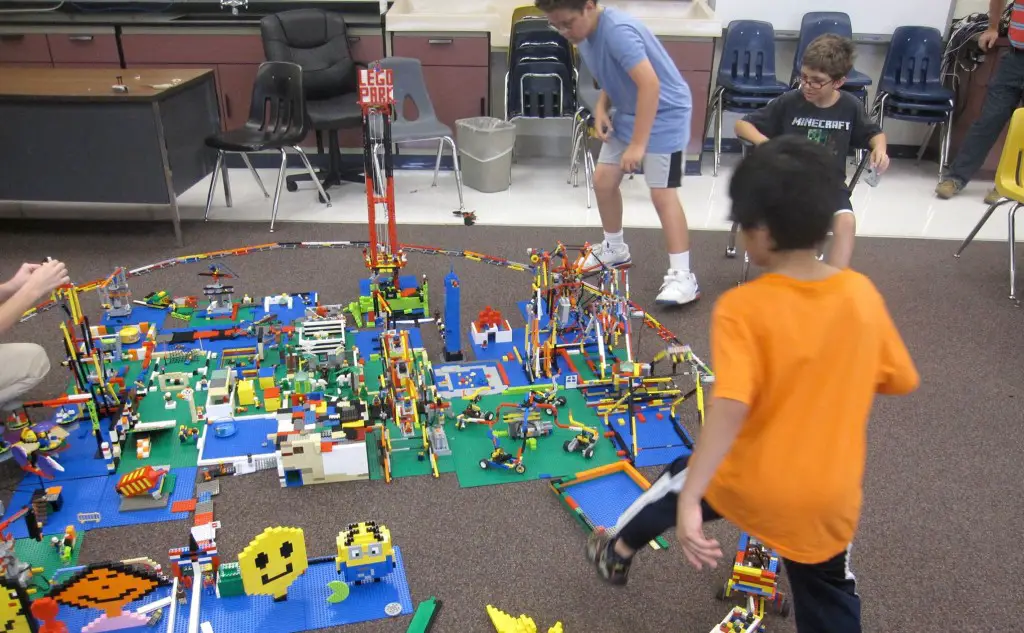 While exploring, imagining, and creating, KidsTek camps will teach children to:
Develop problem solving skills
Develop critical thinking skills
Learn how to work in teams
Develop organizational skills
Work on motor skills
Learn to follow directions
See a project through from start to finish
all of this while having fun and making new friends!
KidsTek is offering LEGO, Mincraft and Robotics LEGO Minestorm camps in Fort Myers and Naples.
During the one week camps the students are taught certain engineering, math, physics, and/or technology principles such as friction, force, inertia, potential/kinetic energy, measurement, etc. Then, by building one or more models, students see these principles come to life in what they've built.  All camps are $199.00 for the week.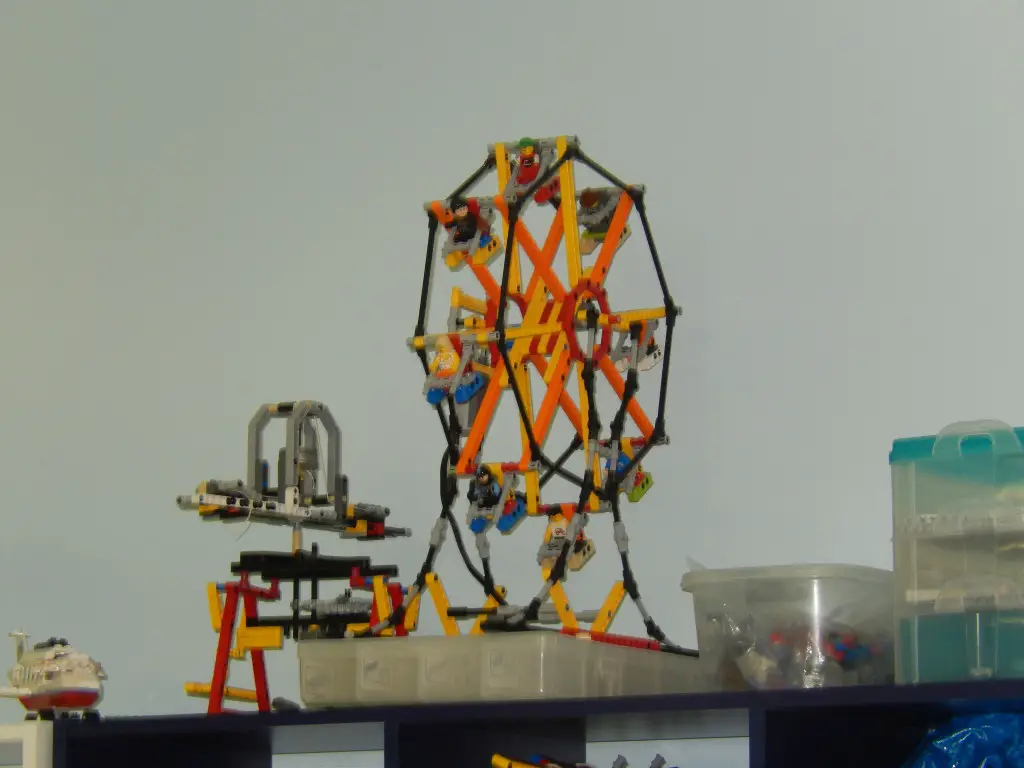 Amusement Park LEGO summer camp (Fort Myers and Naples)- sign up here
Kids will learn mechanical engineering concepts by building ferris wheels, people movers, gondolas, carousels, and more! After researching other parks, they'll plan their own theme park, then design rides that will give LEGO minifugures the time of their life!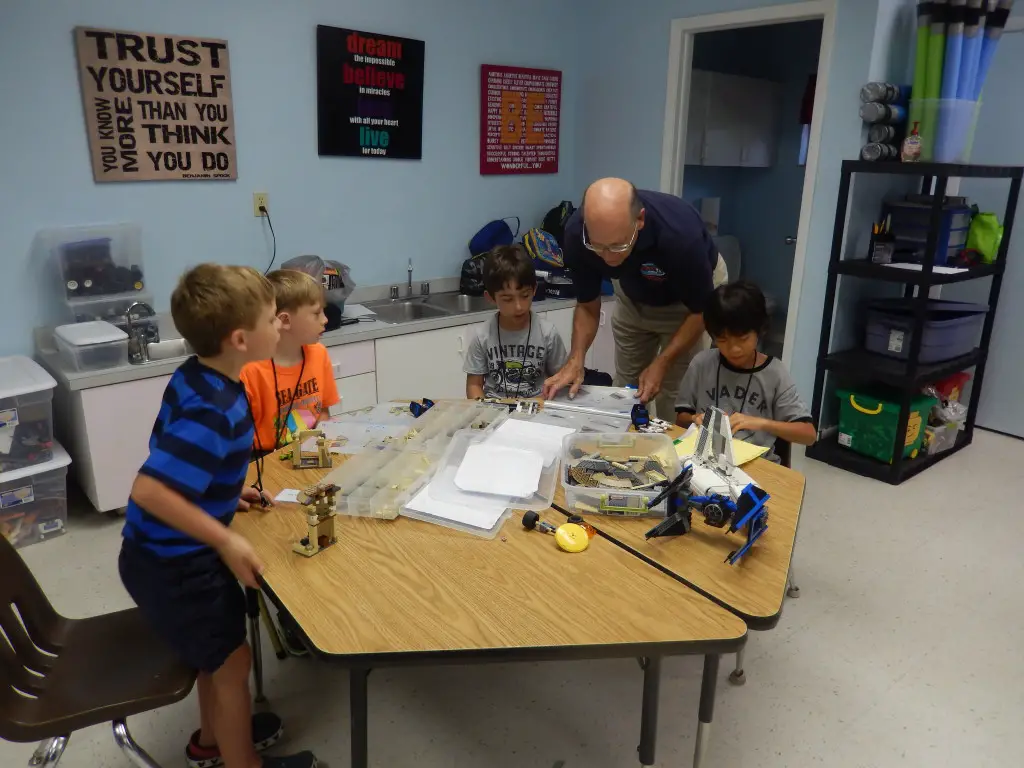 Space The Final Frontier LEGO Summer Camp (Fort Myers and Naples)- sign up here
Future astronauts see the past, present, and future of space science come to life in LEGO.  Campers get to build a Saturn V rocket that stands over 3 feet tall, the crawler, the mobile launch platform, and the support tower all used to send men to the moon.  Build a space shuttle complete with rocket boosters and launch pad.  Build and see rockets from the first V2 rockets used during WW2 by Germany, to the Orion space Craft which is targeted to send men to Mars.  This is an adventure that will take kids into space and beyond!
Star Wars LEGO camp (Fort Myers and Naples)- sign up here
Kids help the rebel forces fight the evil  empire and restore democracy by building ships, fighters and base stations that will help the jedi win the war.  Plus each day there's a fun activity like training the jedi warriors on their lightsabers.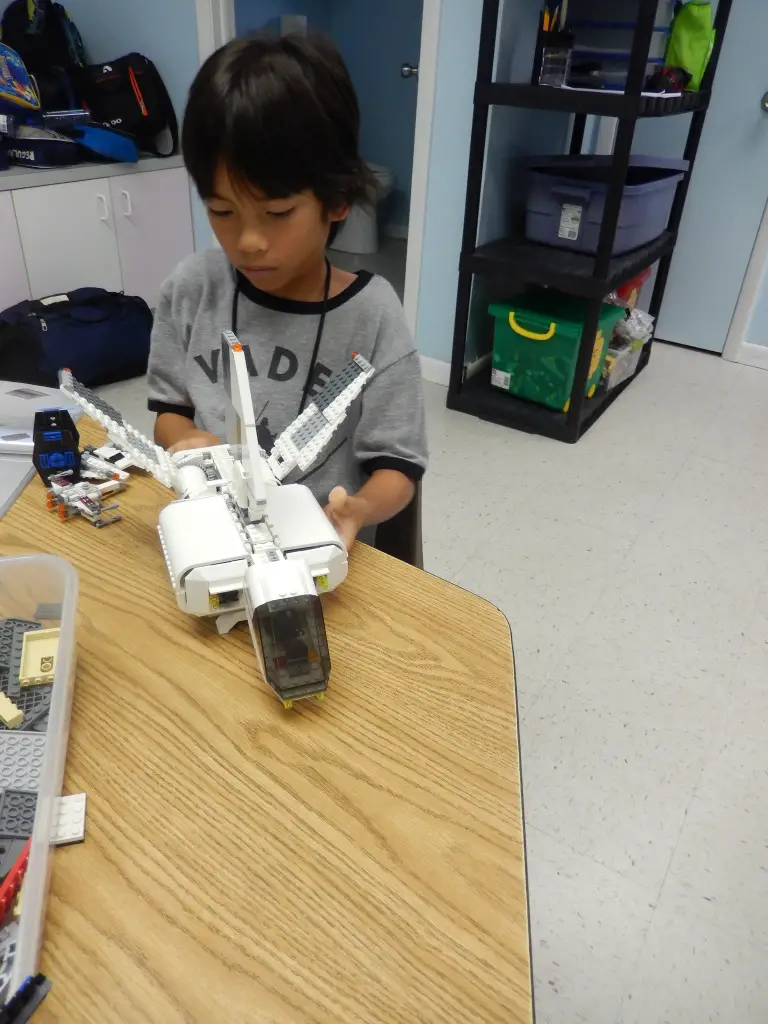 LEGO Auto-mania summer camp (Naples) – sign up here
Campers will have fun designing and building their own speedy LEGO cars so they can send them down a race ramp against their friends! Kids will build a motorized remote control car to see if it will go up the ramp and over rocks and have super fun drag races and  build a town out of LEGO blocks so they can drive their cars through it!
Robotics LEGO MINDSTORMS® summer camp (Naples)- sign up here
Kids will design, build, test and program robots using LEGO MINDSTORMS® applying real-world math and science concepts.

Minecraft afternoon camps (Naples) – sign up here
Three different Minecraft themed camps teach kids to find solutions to problems, work in teams, create contraptions and learn through the concepts of Redstone fundamentals.
Afterschool and Homeschool Engineering Classes using LEGO
KidsTek also offer afterschool and homeschool classes where they teach science and engineering using LEGO.
You can learn more about KidsTek summer camps and programs by visiting the KidsTek website and like the KidsTek Facebook page to stay up to date with their news and new courses and camps.