My kids just love all of the Madagascar movies and we are all just super excited that Busch Gardens Tampa Bay will be launching the new show Madagascar Live! Operation Vacation!.
Madagascar Live! Operation Vacation! is an original live musical show featuring the characters from DreamWorks Animation beloved Madagascar franchise.  We are planning to visit Busch Garden's to celebrate my daughter's 8th birthday and we could not believe it when we heard that the show will be premiering on May 18th, exactly on her birthday!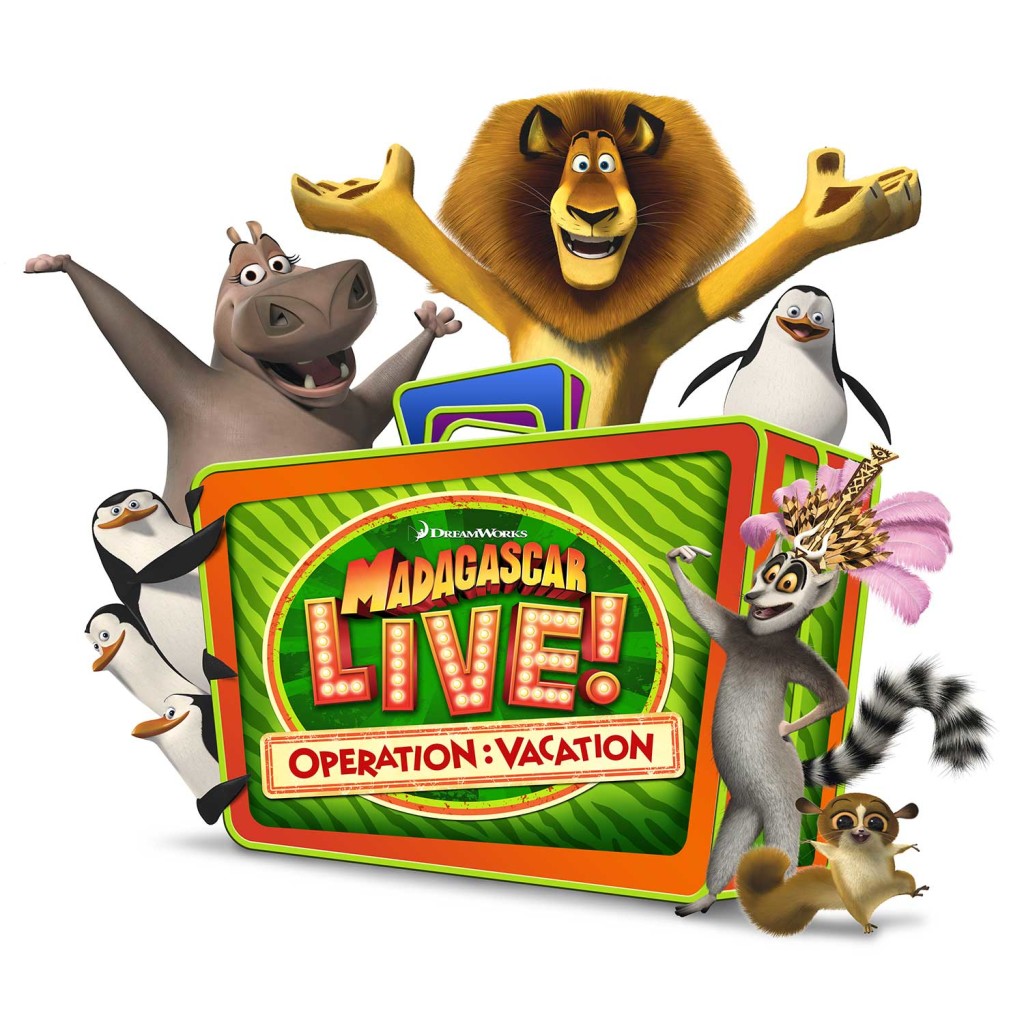 Alex the Lion and friends will party while on vacation with guests at Busch Gardens Tampa and SeaWorld throughout 2013.  These two locations will be the only theme parks in the U.S. where fans can see the characters of Madagascar live.
The 20-minute musical show follows the antics of Alex the Lion, Gloria the Hippo, King Julien, Mort and the Penguins during a vacation adventure. The show will feature rock/pop music performed by a live band and include both classic and original songs. The characters also will conduct meet and greets with park guests. Additionally, special co-branded merchandise exclusive to the parks, will be available.
The new show "Madagascar Live! Operation: Vacation" premieres in the following locations:
SeaWorld San Diego June 15, 2013.
The Stanleyville theater at Busch Gardens Tampa has been converted to a completely indoor and air conditioned theater for this new show.  After the show, guests will have the opportunity to get their photo taken with their favorite characters from the film as part of a character meet and greet.
Guests will have the chance to meet the characters and take photos with them as part of each scheduled performance.
An exclusive experience featuring reserved show seating, meet and greet with the characters and lunch will be available soon.
Special merchandise exclusive to the park will be available as well.
"Audiences around the world have embraced the characters of Madagascar, and SeaWorld and Busch Gardens parks are the ideal places for families to enjoy this immersive live entertainment experience," said DreamWorks Animation's Head of Worldwide Licensing & Consumer Products, Kerry Phelan. "The entire creative team behind this uniquely original version of "Madagascar Live!" has done an impressive job of translating the beloved world from screen to stage, bringing it to life for young park guests and family audiences alike."
"Our parks both entertain and inspire guests to care about animals," said Scott Helmstedter, Chief Creative Officer of SeaWorld Parks & Entertainment. "Likewise, the Madagascar movies also inspire animal lovers, but in a different way with their inimitable charm and humor. We welcome these characters to our family with open arms and look forward to working with DreamWorks Animation on this incredibly funny and engaging new show."
Check out this teaser video about the upcoming show.
Madagascar is one of the most successful CG animated movie franchises of all time, grossing more than $1.8 billion at the worldwide box office. In 2012 "Madagascar 3: Europe's Most Wanted," grossed over $740 million at the global box office, becoming the highest grossing film of the series.
The company also has the opportunity to expand the show to other parks in the SeaWorld family in the future.
Premier Weekend
Join us May 18 and 19 at Busch Gardens® Tampa as we celebrate the premiere of our new show, "Madagascar Live! Operation: Vacation.
The energy and excitement will extend beyond Stanleyville Theater! Along with the show's premiere, you can enjoy additional entertainment throughout the park.
Join dancers and DJs throughout the park – in Stanleyville, Gwazi and Cheetah Hunt plazas – for a chance to "Move It, Move It" every hour.
Encounter animals all weekend long, offering you yet another way to enjoy the variety and excitement that Busch Gardens offers. That includes Jack Hanna shows in Gwazi Park, 11 a.m. and 1:30 p.m. May 18 and 19.
Disclosure: I was not compensated for this post but I received complimentary tickets to attend Busch Gardens during the Madagascar Live! premier weekend. All opinions are sincere and are my own.
Follow 365 Things to Do In Southwest Florida on Facebook for more recommendations, events and activities for the whole family.