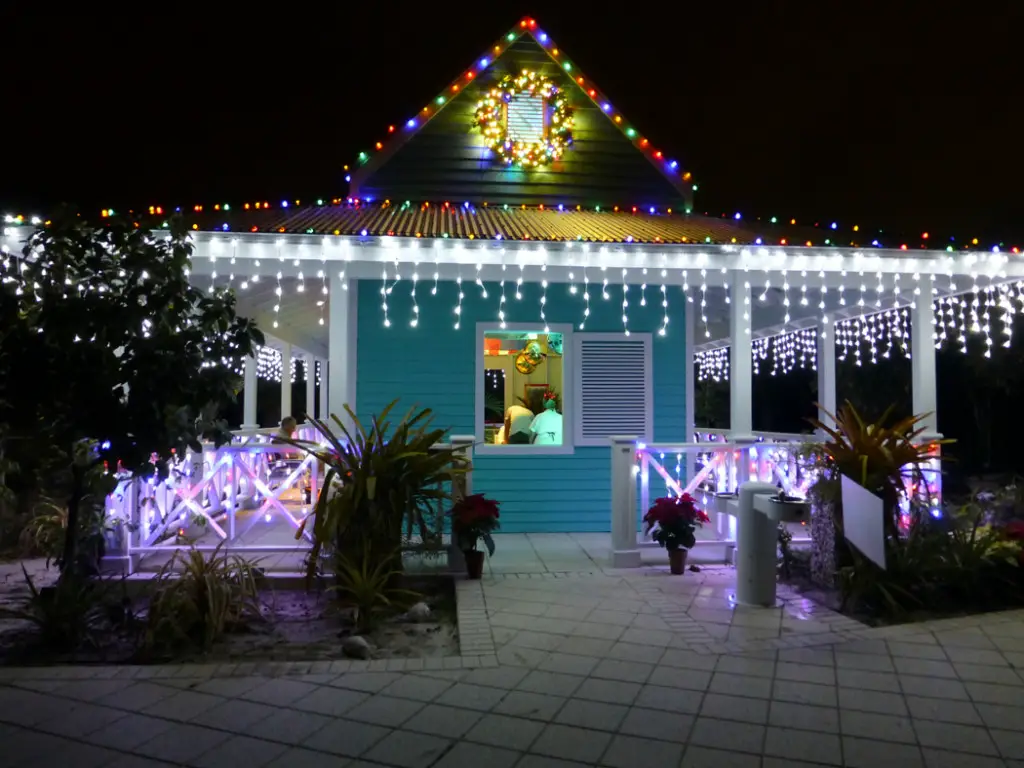 Thousands of twinkling lights, glowing orbs, and sparkling décor illuminate one of Naples' most popular outdoor venues this December. Naples Botanical Garden announces its annual Night Lights the evenings of December 17 – 23, December 26 – 30, and January 2-4 from 6 to 8:30 p.m. This year, the Scott Florida Garden and new Chabraja Visitor Center will be illuminated, joining the Lea Asian Garden, Kapnick Caribbean and Brazilian Gardens, and the Water Garden, adding to an already spectacular event, making it brighter and more unforgettable than before!
Each evening will include holiday musical performances, family activities, and festive sweets and treats, plus enchanting illumination scenes in the gardens. Nationally touring, award-winning songwriter Julie Patchouli and master guitarist Bruce Hecksel will perform acoustical arrangements featuring their famous "New American Folk" music. Patchouli's sound has been described as the "harmonies of Simon & Garfunkel meet the guitar brilliance of the Gipsy Kings."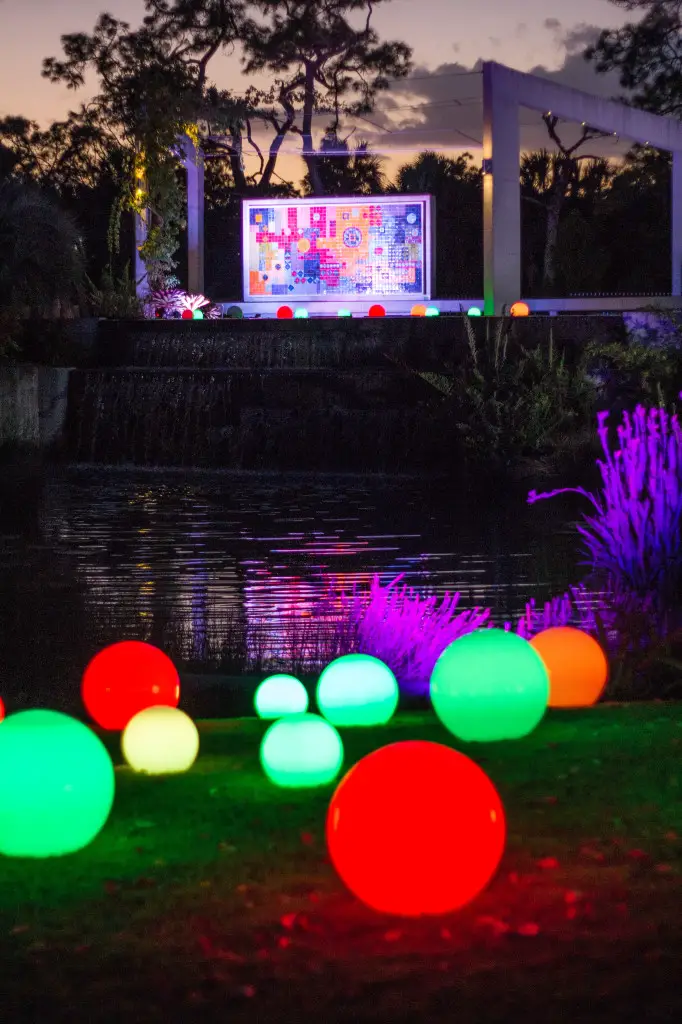 Presented by Minto Communities and sponsored by Florida Power & Light, Naples Daily News and Gulfshore Life, this event is a magical end to the year and a very special way for visitors of all ages to enjoy the Garden at night. Visitors will delight in performances by the world-class hand bell choir, the Moorings Ringers on December 18, and the Naples Ballet Company performing scenes from Tchaikovsky's Nutcracker on the Water Garden stage on December 21.
Admission is $9 for adult Garden Members and $17 for adult non-Garden members.  Admission is $5 for Garden Member children (ages 4 – 14), $7 for non-Garden member children.  Children 3 and under are free. Members with their cards and photo ID get in free on Member Nights, December 17 and 18 and January 4.   Check for special Night Lights events and programming and stay updated by bookmarking our online calendar of events at www.NaplesGarden.org.