In an effort to reduce residential fire fatalities, new smoke alarm regulations will go into effect Jan. 1 for Florida families whose homes have battery-powered smoke alarms. As outlined in the Florida Building Code, starting in 2015 homeowners must install 10-year, sealed-battery smoke alarms when replacing outdated or non-working alarms or installing new ones.
In Florida, 114 residential fire deaths were reported by U.S. news media between Jan. 1 and Dec. 1, 2014. Of those incidents, 43 percent of the homes did not have alarms or working smoke alarms. Missing or disconnected batteries are a main reason smoke alarms fail to operate in residential fires. A recent survey conducted on behalf of Kidde ranked late-night low-battery chirps as the top smoke alarm annoyance, with 40 percent of respondents opting to either disconnect the alarm or wait a day or more to replace the battery.
"Millions of Florida homes use battery-operated smoke alarms, and we can't emphasize enough the importance of upgrading these to help ensure families have working alarms in case of a home fire," said Jon Pasqualone, executive director, Florida Fire Marshals and Inspectors Association. "By sealing the battery inside the alarm, the unit becomes tamper-resistant and removes the burden from consumers to remember to change batteries, which will save lives."
Also in the code changes for 2015, homeowners updating one- and two-family dwellings and town homes may now use 10-year sealed-battery smoke alarms instead of retrofitting the dwelling with hard-wired models, saving the owner time and money. The National Fire Protection Association (NFPA) recommends replacing smoke alarms every 10 years, yet industry data from Kidde found that nearly a quarter of U.S. homeowners with homes built before 2000 have outdated alarms.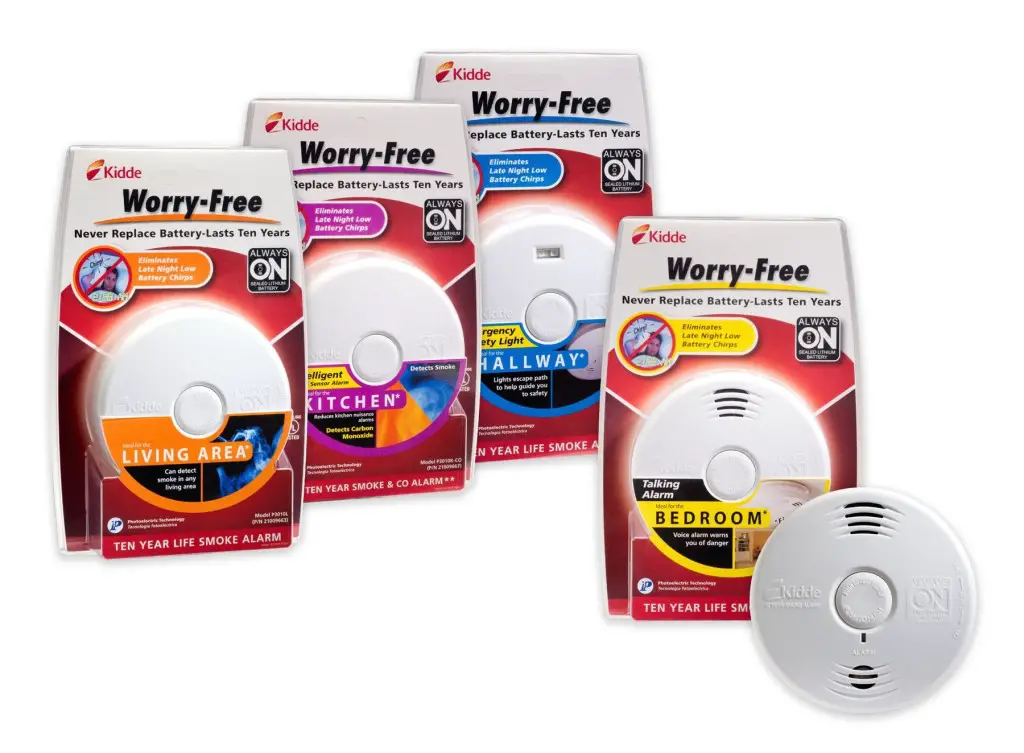 We can reduce the preventable fire deaths by following some simple tips.
 Use 10-year sealed battery smoke alarms in every room and on every level and test it monthly.  If you are still using a traditional battery-powered alarm remember to replace the batteries as needed, at least twice a year.
Install fire extinguishers in every level of your home and in any areas where a fire may start like the garage and the kitchen. Make sure to check it monthly to be sure it's pressurized and put them in easy to reach places.
Install Carbon Monoxide Alarms on each floor and near bedrooms and make sure the alarm includes the "UL Listed" symbol to be sure it meets quality standards. Replace outdated alarms with 10-year sealed battery alarms.
Create an escape plan with your family and practice it regularly and designate who will help children and people with mobility issues. Know 2 ways out of every room and practice your escape plan during the day and during the night.
Ten-year sealed-battery smoke alarms, such as Kidde's Worry-Free line, are available at home improvement retailers and online and cost between $25 and $50. Consumers save up to $40 in battery costs over the life of one alarm. In addition, the alarms contain location-based features, such as an LED light for the hallway model. After 10 years, they will indicate it is time for replacement. For more information, visit worryfreealarm.com.
We received a  Kidde Worry-Free Smoke Alarms (available at various retailers, including The Home Depot), and installed it right away. I love that I will not have to worry about replacing the battery for 10 years and it really gives me peace of mind to know that we have a smoke alarm. Something else that I like about this smoke alarm is that instead of a beep it alerts you but saying "Fire, fire." which both my kids can understand and react too.