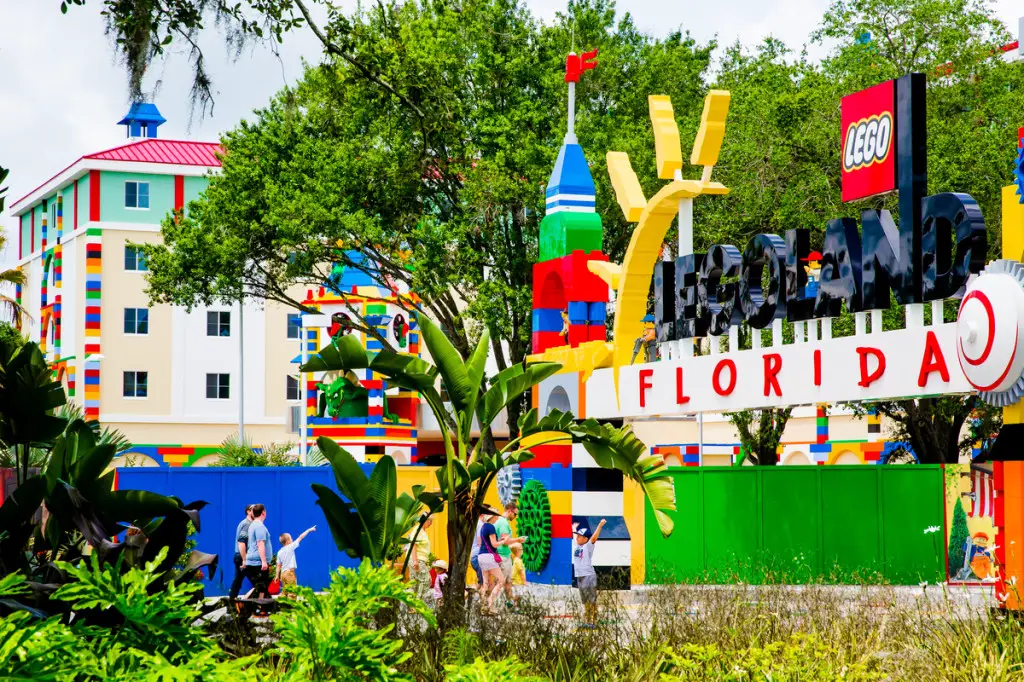 LEGO® fans visiting Legoland will now have a wonderful option when it comes to accommodations! We love LEGOLAND®, it's my son's favorite theme park and now there is an equally awesome place to stay when visiting this LEGO lover's paradise.
On May 15th the first LEGOLAND Hotel on the East Coast will celebrate it's grand opening. The Hotel is built for kids and invites them to take the lead from the moment they arrive.   A special "kid check-in" takes place in front of the minifigure wall, which is made of 5,000 minifigures.  The lobby is also home to a Castle Play area complete with a pirate ship surrounded by a moat filled with LEGO®bricks.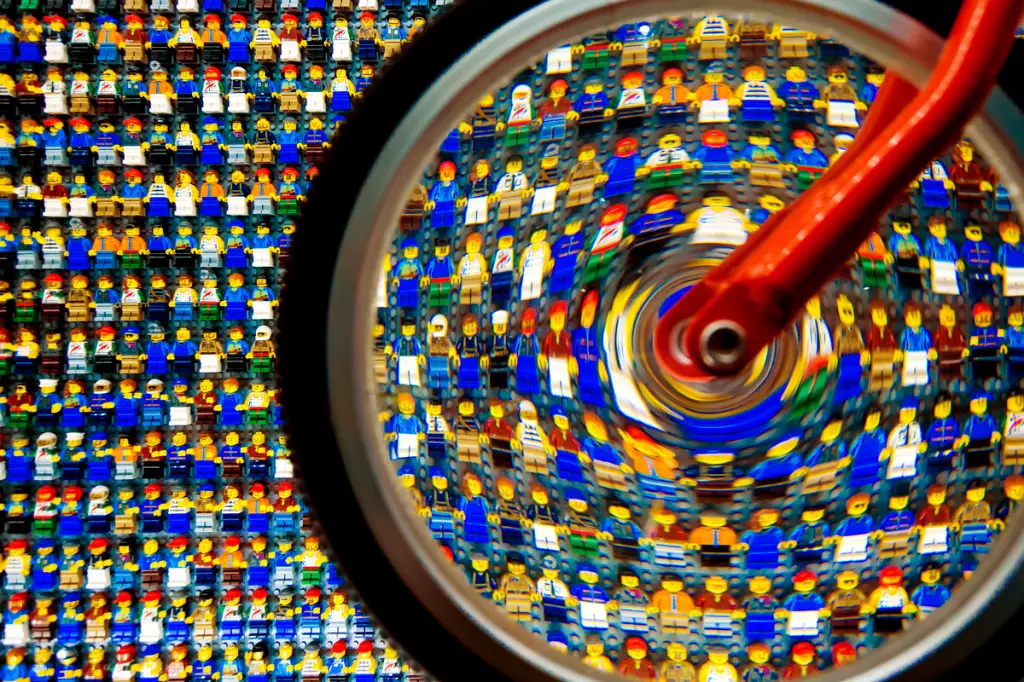 LEGOLAND Hotel offers many unique experiences, exclusive to its guests.  Kids can build with Master Model Builders in a workshop setting, go on a scavenger hunt to crack the code on a LEGO treasure chest and uncover special prizes. There's even a Disco Elevator, where riders can dance under the light of a disco ball as the floor appears to flow under their feet. Each night, Hotel guests can enjoy nightly entertainment including LEGO building contests, or take a stroll on the boardwalk overlooking Lake Eloise.
I love that the hotel really thinks about the kid's experience and continues to foster and motivate their creativity providing so many opportunities for kids to interact and get creative even in their own rooms.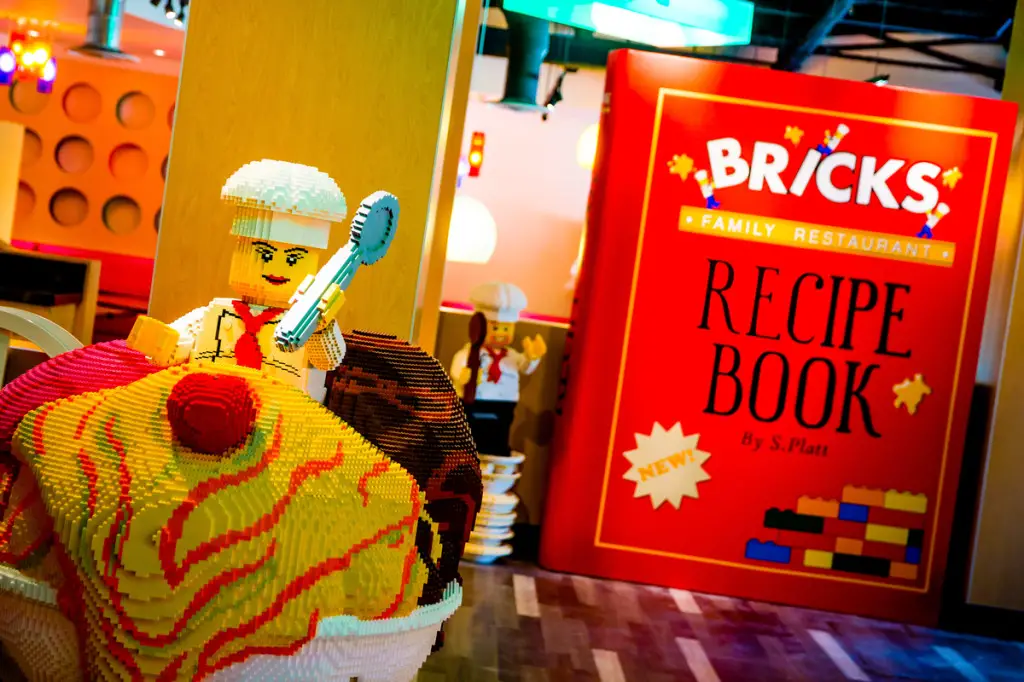 There are more than 2,000 LEGO models to explore throughout the Hotel created out of more than two million LEGO bricks!  Kids can choose to stay in one of four themed rooms:  Pirate, Kingdom, Adventure or Friends. Each room will have at least eight LEGO models, and a bucket of LEGO bricks for kids to build their imagination.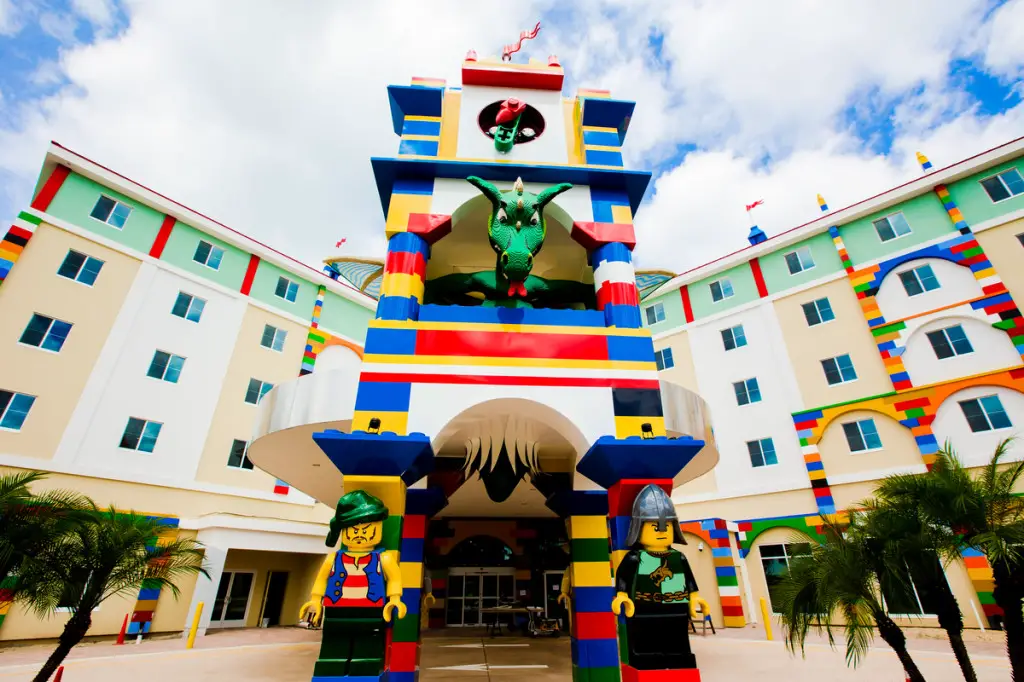 Located just 130 kid steps from the main entrance of LEGOLAND Florida Resort, Hotel guests will have early morning access to the theme park designed for families with children ages 2-12.
To make a reservation visit: LEGOLANDHotel.com
LEGOLAND® Florida Resort is a 150-acre interactive theme park with more than 50 rides, shows and attractions, a Water Park and The LEGO® World of Chima presented by Cartoon Network all geared to families with children ages 2 to 12. You can check out my article about LEGOLAND Here or you can visit www.LEGOLAND.com to learn more about this fun theme park.
Follow 365 Things to Do In Southwest Florida on Facebook for more great ideas, events and activities for the whole family.