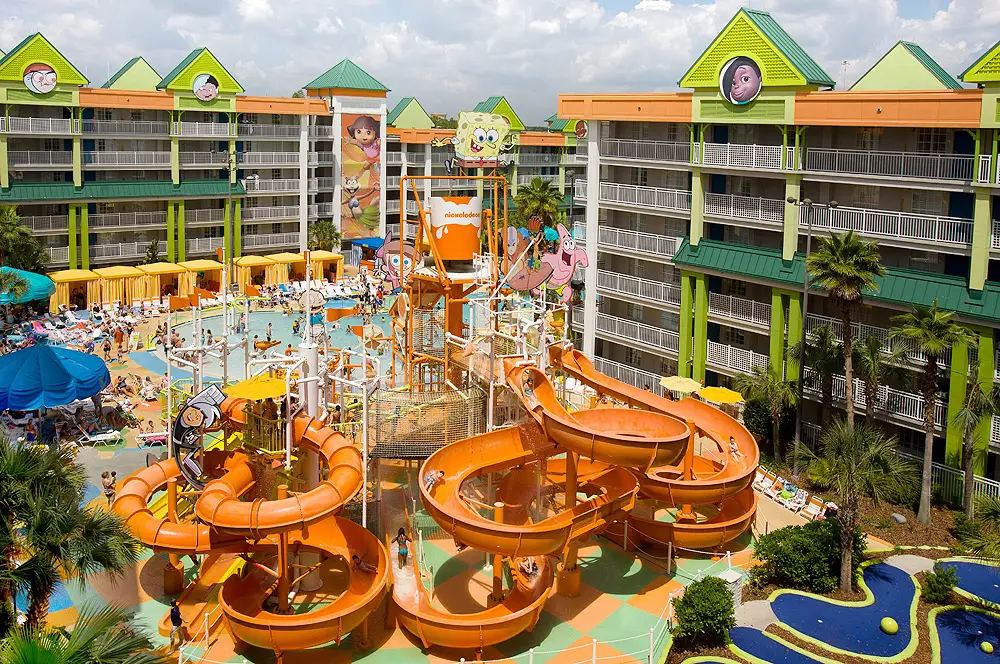 Nickelodeon Suites Resort, the only resort of its kind in the world, is celebrating its 8th birthday on your birthday with all new experiences throughout 2013. The Nick Hotel rolled out the orange carpet in 2005 and has slimed, pied and celebrated with well over a million guests since opening its doors. As a way to Celebrate eight fantastic years, we are kicking off 2013 with eight great new ways for our guests to celebrate with us.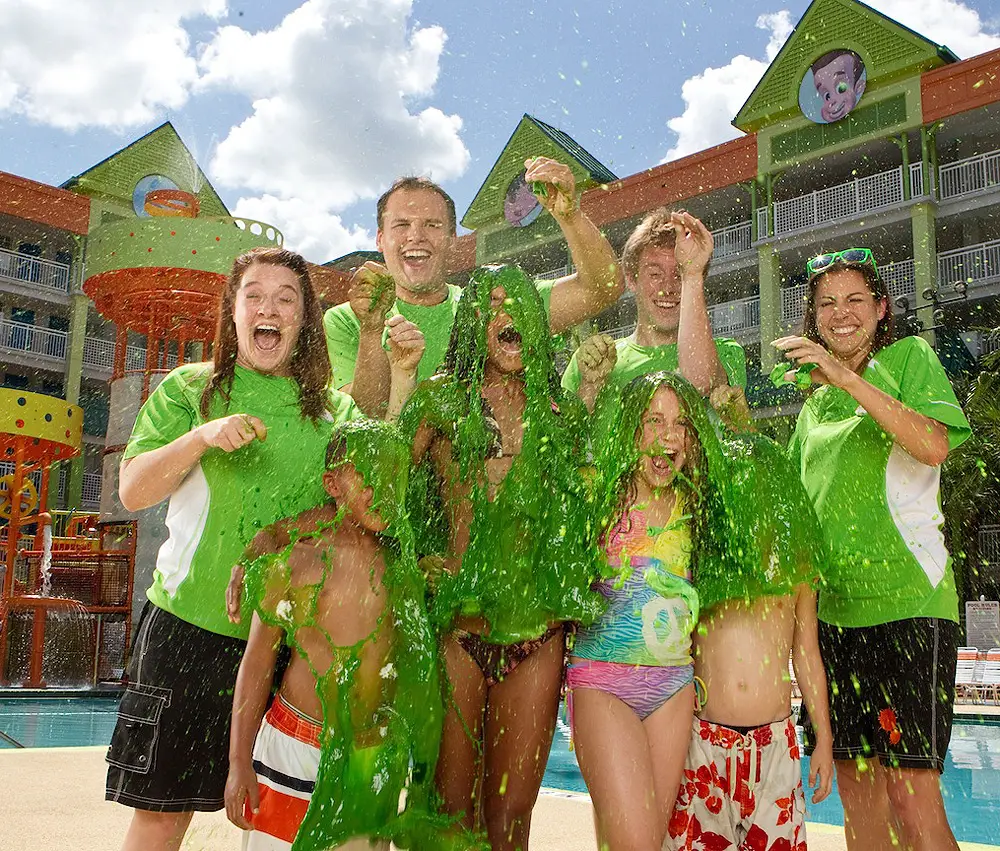 We want you to experience the SLIME of Your Life in 2013 and help us celebrate all year long. The eight new experiences include:
1. Starting in July there will be special Birthday Surprises and a chance to Stay FREE on your Birthday!
2. Audition to be a Contestant in Double Dare Live in Studio Nick! Castings occur daily at the Lagoon pool.
3. New Dining and Photo Experiences with Teenage Mutant Ninja Turtles and Foot Clan! Antonio's Pizza-Rama dinner is on select nights only, $28 for adults and $15 for children 4 – 12
4. New Nick Jr. Show in Studio, Dora's Friendship Fiesta, featuring Dora the Explorer and Friends as well as Geo and Milli from Team Umizoomi. This complimentary show is on select days only so don't forget to make reservations once checked in to the resort.
5. New Character Breakfast with SpongeBob SquarePants and his Bikini Bottom friends. You can make reservations for the character breakfast which is available daily from 7am to 11am, $24 for adults and $14 for children 4 – 12.
6. Debut of SpongeBob SquarePants 4-D Movie: The Great Jelly Rescue in Spring 2013. 4D unlimited wristband are only $13.95 plus tax and with them you can see all of the 6 available films throughout your stay.
7. Inaugural Kids' Day Camp. This new Kid's Camp is scheduled to start in Fall/ Winter 2013.
8. Character Celebration Weekends Every Month in 2013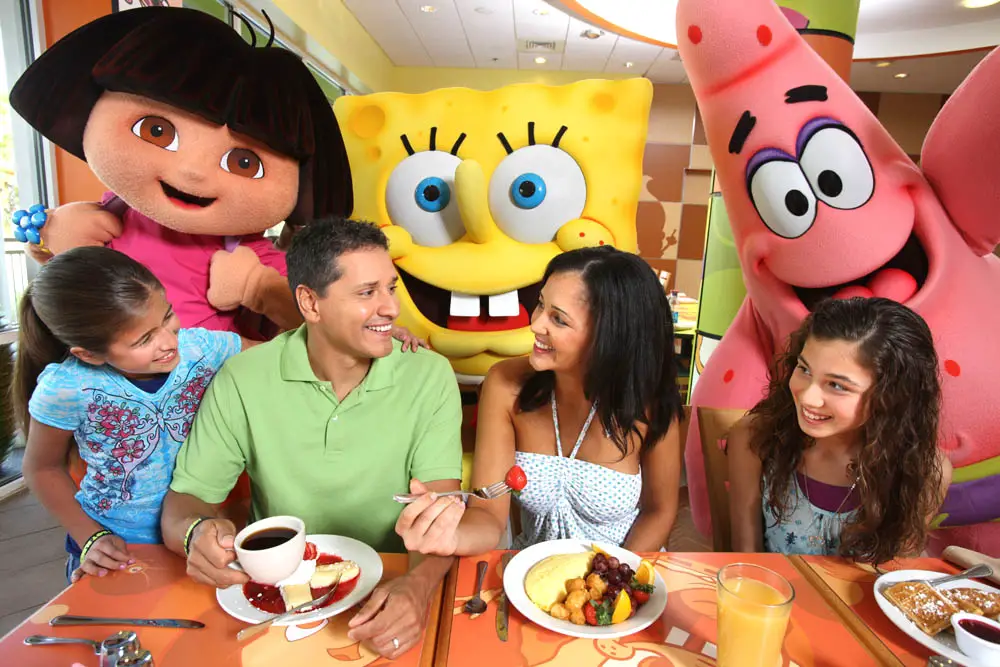 Nickelodeon Suites Resort's Florida Residents Savings Package includes rates starting at $79 for travel dates through 2014 plus 10% savings on dining, 4D theater experience and cabana rentals. You can find out more HERE.
Visit their website to learn more, join the  Nick Hotel Facebook Fan page and enter their 100,000 likes giveaway for a chance to win lots of prizes including a VIP Vacation Experience at Nickelodeon Suites Resort.   You can also follow Nickelodeon Resort Hotel on Twitter @nickhotel to keep up to date with their latest news and offers.
Follow 365 Things to Do In Southwest Florida on Facebook for the best travel ideas, events and attractions for the whole family.