While other restaurants come and go Pazzo! Italian restaurant in Naples recently celebrated 20 years of being a local favorite. It's ideal location right on 5th Avenue and it's warm and polished ambiance make it a preferred dinner destination for neapolitans who often make it their choice when celebrating anniversaries and birthdays. But what really sets it apart is the amazing food! When we where invited to review the restaurant we where thrilled as we had heard great things about it but had never had the opportunity to dine there before.
From the moment we arrived we felt welcomed. It was a Friday night and even thought the restaurant was filled to capacity it did not feel crowded or noisy. The warm lighting and the decor, with a fun circus theme, is pleasing, inviting and interesting;  providing a great ambiance that can serve as the perfect backdrop for a romantic date or a night out with family.
The waiter was quick and friendly and we where soon enjoying some amazing appetizers.  I  ordered the pumpkin ravioli, a seasonal special, and my husband had the scallops.  The ravioli where amazing, blending sweet and savory flavors that blended together to create magic in your palate.
The scallops where cooked to perfection and the combination of the tomato jam and the citrus foam made for a great balance of sweet and sour flavors. As you savored the scallops you could feel the different textures and flavors gradually turning each bite into a flavorful adventure.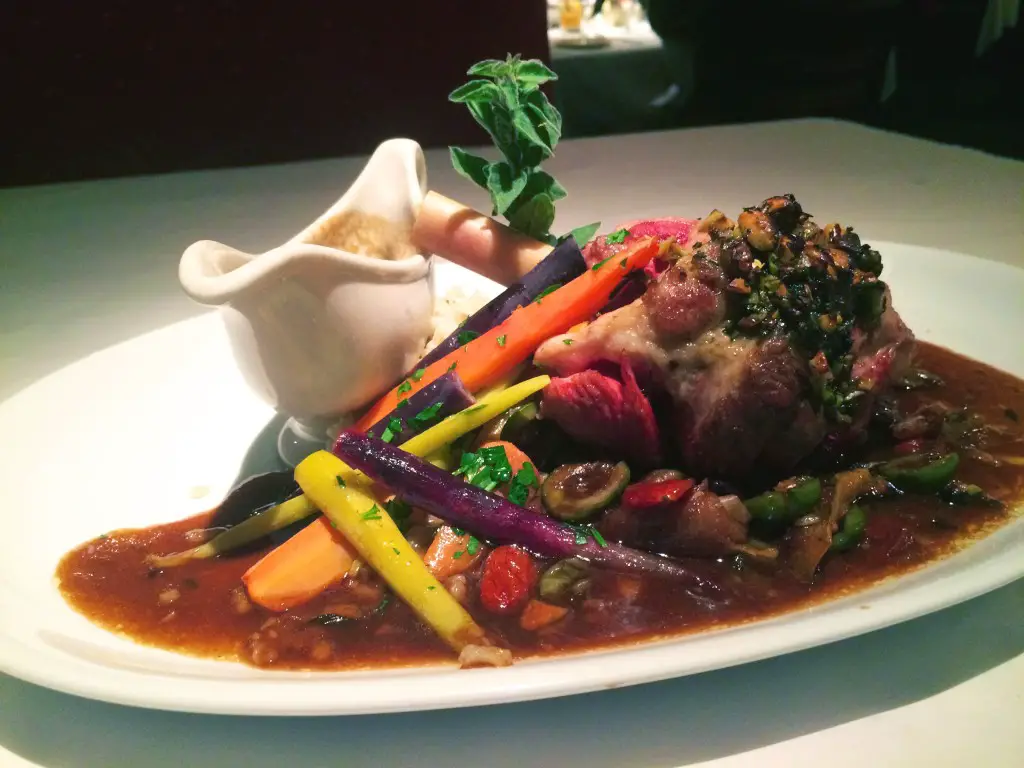 I had the Gorgonzola-Parmesan crusted beef filet which was juicy and delicious.   I would advice that you come with an appetite as portions where good.
For dessert we had the lasagnetta and the chocolate cake.  The lasagnetta is a perfect choice for a light dessert made with fresh berries and beautifully plated. This leaning tower of berries and Amaretto spiked cream sandwiched between crunchy and sweet pastry was the perfect light and fresh dessert to finish our fantastic dinning experience at Pazzo!
The presentation of all the plates was beautiful, specially when it came to the desserts but the presentation did not compromise the taste as I have seen it happen in many restaurants that just try too hard to make the food look beautiful and loose the focus on taste.  For me visuals are very important and the combination of delicious food and artistic plating just made for an wonderful dining experience overall.  Both the food and the presentation where what you would expect from a high-end world class restaurant. But unlike an expensive and stuffy restaurant Pazzo! is not only very affordable but also has a friendly ambiance and is one of those places where you just feel at home.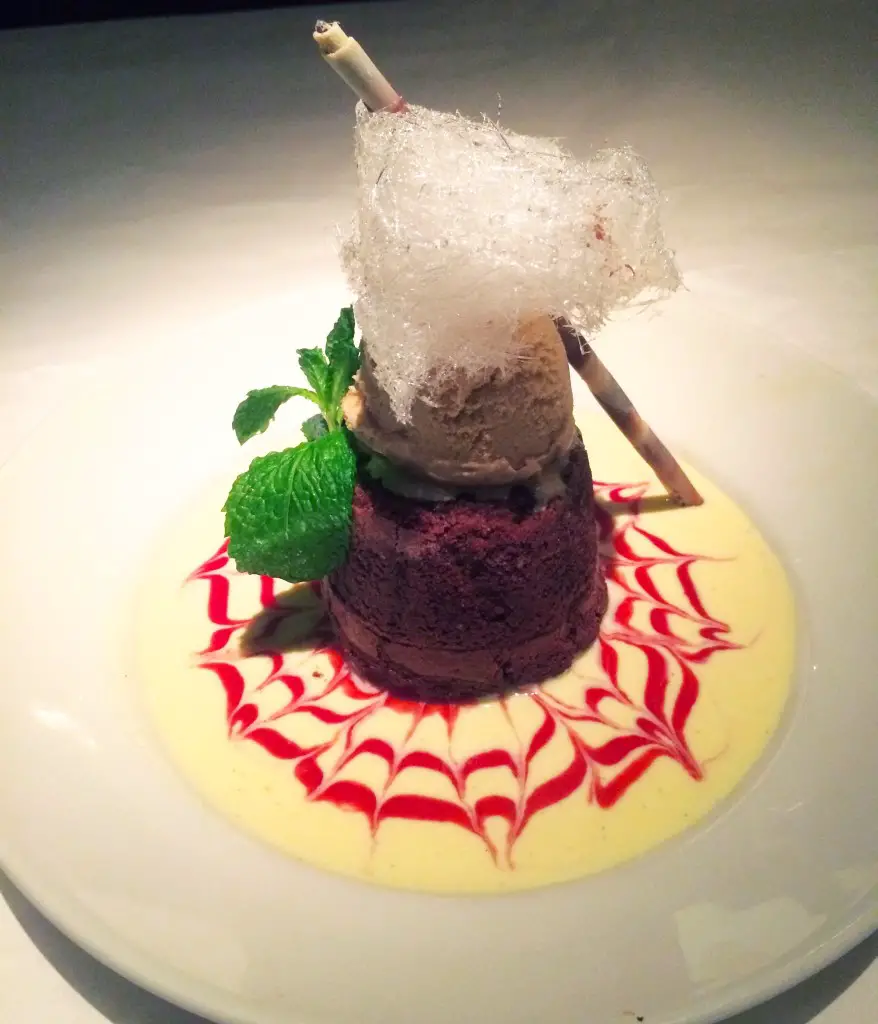 Pazzo! recently rolled out a brand new menu filled with many delicious and interesting options and weather you have never been to Pazzo! before or have been dining there for a while you will quickly find many new favorites.
You can learn more about Pazzo's new menu, about their history and the inspiration behind their delicious food at PazzoItalianCafe.com.  Like Pazzo! Cucina Italiana on Facebook to stay up to date with their latest events and specials.
Have you tried the new menu at Pazzo! in Naples?  What did you think?
Follow 365 Things to Do In Southwest Florida on Facebook for more great ideas, events and activities for the whole family.