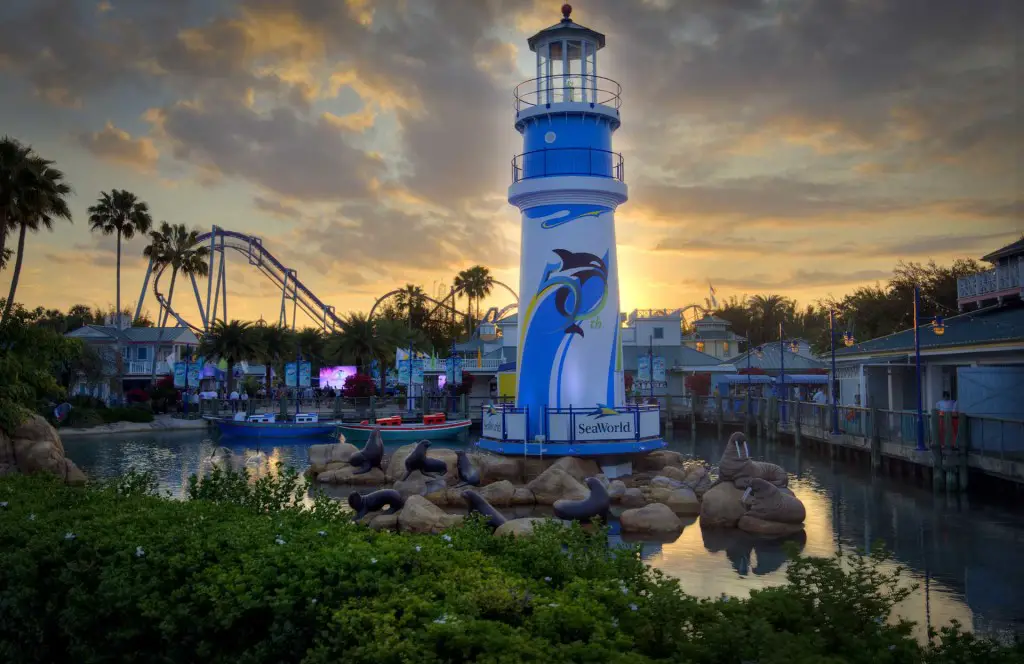 SeaWorld Parks & Entertainment™ launched a multi-park celebration to commemorate a key event in the company's history: the opening of the original SeaWorld® in March 1964 on Mission Bay in San Diego. SeaWorld Orlando opened nine years later, on December 15, 1973.
SeaWorld's 50th Celebration features a Sea of Surprises™ throughout an 18-month celebration highlighting the most memorable SeaWorld experiences in San Diego, Orlando and San Antonio.
For nearly five decades, SeaWorld has surprised and amazed guests with unique entertainment, thrilling rides and up-close encounters with animals. During SeaWorld's 50th Celebration visitors will be invited to take part in the excitement through new interactive experiences, shows and pathway performances, even more up-close animal encounters throughout the park and "The SeaWorld Surprise Squad" treating guests with prizes every day.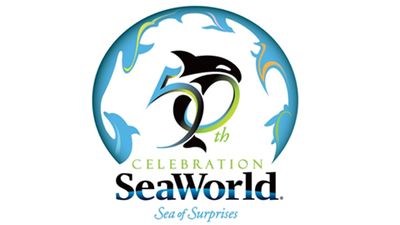 SeaWorld Orlando's 50th Celebration Sea of Surprises™ Highlights
Park pathways come to life with spontaneous entertainment. "Bubble Blowout" is sure to be a guest favorite with a fantastical vehicle creating bubbles of all sizes and shapes throughout Shamu's Happy Harbor. Engaging performances with sea-inspired costumes and props will pop up at unexpected moments to surprise guests throughout the day, like "Splash Dance," near Nautilus Theater.
On June 21, a new nighttime Shamu show, "Shamu's Celebration: Light Up The Night", debuts.  The high energy show will include new, original music and production elements, as well as new killer whale behaviors.
The "SeaWorld® Surprise Squad" will roam SeaWorld Orlando on a daily basis giving away, at  random, prizes and special gifts, including exclusive access to rides, behind-the-scenes experiences, Shamu-themed merchandise, reserved show seating and more.*
SeaWorld guests are often greeted by an animal ambassador, many of whom were orphaned or injured in the wild and given a second chance thanks to the SeaWorld Animal Rescue Team. As part of SeaWorld's 50th Celebration, there will be more surprise encounters with animal ambassadors throughout the day.
Share the wonder of close-up encounters with amazing animal friends and learn how SeaWorld cares for the natural world at the all-new SEA Garden. Completely re-designed, the SEA Garden is where guests can learn more about SeaWorld's animals, many of them rescued, including eagles, spoonbills, opossums, and more.
To showcase SeaWorld's commitment to the environment and passion for protecting the ocean, four giant sea life sculptures will be displayed at the SEA Garden. SeaWorld commissioned environmental art group The Washed Ashore Project for a collection of larger-than-life sea-themed sculptures – many weighing more than half a ton. The material used to create these pieces comes from the billions of pounds of garbage – mostly plastics – that wind up in our oceans. These amazing works of art point to the urgent need to protect marine animals from such dangers and preserve their ocean habitats. On display at SeaWorld Orlando are a parrot fish, sea horse, sea anemone reef and octopus.
Special ticket offers for SeaWorld Orlando

The best way to experience SeaWorld's 50th Celebration is with one of the following ticket offers:
50% Off Celebration Ticket — Buy one ticket and get 50 percent off another.
Celebrate the weekdays with SeaWorld Orlando's $50 Weekday Ticket.
In addition to these amazing offers, Florida Residents can take advantage of:
SeaWorld Annual Passes starting at just $13 per month with EZpay to enjoy the 50th Celebration again and again.
For more information and continuing news about SeaWorld's 50th Celebration and the Sea of Surprises, visit www.seaworld.com/celebration. For complete details about ticket offers, visit SeaWorldOrlando.com.