Macy's Holiday Parade
Every year our Thanksgiving day includes watching the Macy's parade and we always wonder what it would be like to watch it live instead of seeing in on the TV.   Giant balloons, festive floats with my kid's favorite characters, holiday music and high school bands.  All of this combined with the beautiful holiday decorations and lights that decked all of the park making it a holiday wonderland. Many of the actual props and balloons used in the New York Macy's Thanksgiving Day Parade are shipped down to Universal Orlando for this event and my children where just thrilled they where looking at the same exact ballons that where used in New York City.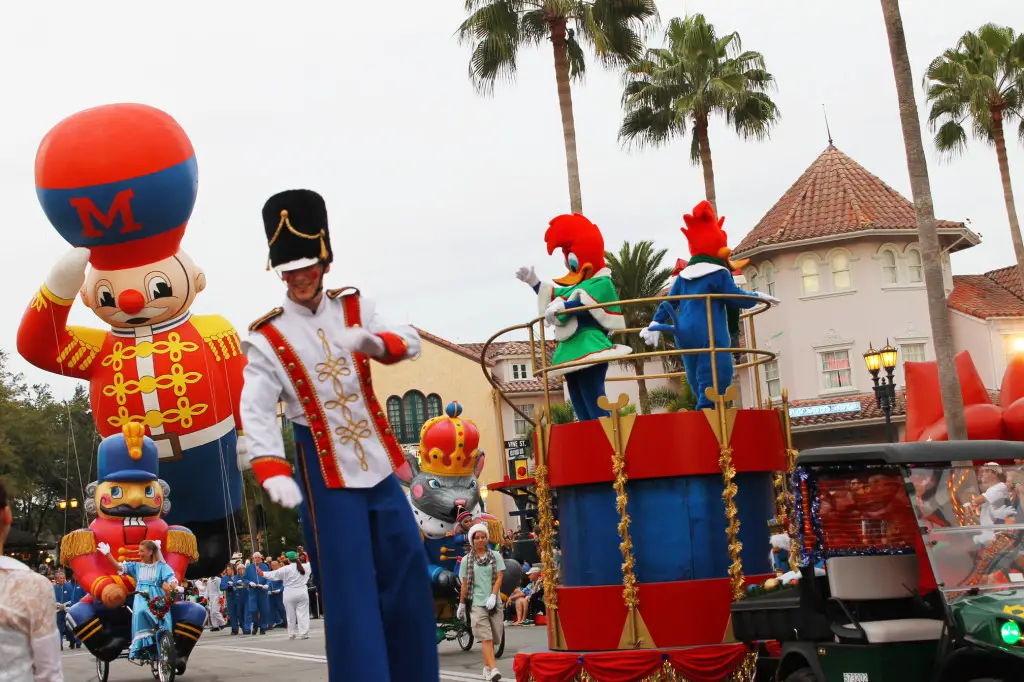 The Macy's Holiday Parade runs every evening at 5:00pm or 8:00pm depending on park hours from December 7th until January 4th.  Besides the giant balloons it features marching bands, clowns, and an appearance from Santa himself! Afterwards, enjoy the spectacular tree lighting ceremony with music and a dazzling display of lights!  You can even sign up to become a volunteer balloon handlers and take part in the parade. Registration opens two hours before parade time in Woody Woodpecker's KidZone. The only requirements are that you must be 48 inches or taller, and you must be wearing closed-toe shoes. You will be provided Coordinating jump suits and gloves are provided.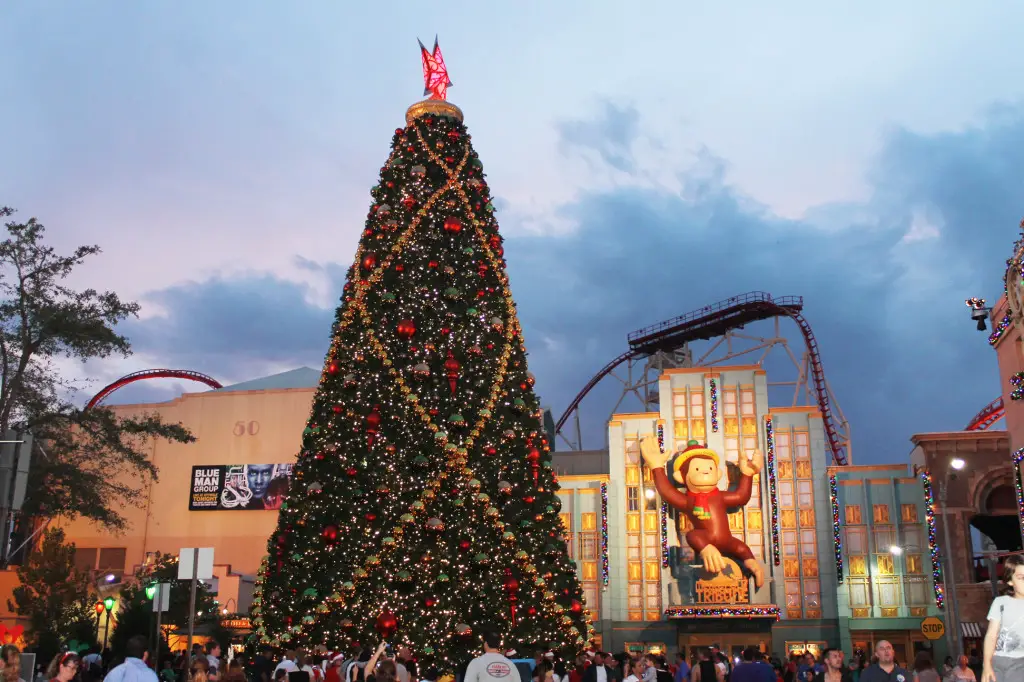 More Holiday Activities at Universal Studios
Mannheim Steamroller
Mannheim Steamroller, the biggest selling Christmas artist of all time, s playing holiday concerts at Universal Studios Florida on select days.  Although we where not lucky enough to catch this it is a concert you won't want to miss so mark your calendars as they will be performing on the following dates: December 7, 8, 14, 15, 21 & 22. Performances begin at 6:00pm.
A Barney Holiday
This is the ideal holiday celebration for the little ones. Join Barney and his friends for a magical sing-along, clap-along show at A Day In The Park With Barney. This show runs multiple times each day.
The Blues Brothers Holiday Show
Jake and Elwood perform festive favorites like "Santa Claus is Coming To Town", "Blue Christmas", and more with snow on Delancey Street at the end of each show. This was a lot of fun and even though se are not too familiar with the blues brothers we all thoroughly enjoyed it. The performances are scheduled multiple times each day — check your in-park map for times.
You can find out more about the holiday events at Universal Studios Florida and performances by visiting the Universal Studios website, like Universal Studios on Facebook and follow @UniversalORL on twitter to stay up to date with their latest holiday news.
Follow 365 Things to Do In Southwest Florida on Facebook for the best travel ideas, events and attractions for the whole family.