Because we have so many beaches close by we really enjoy taking our dogs to the beach. Weather you're enjoying a beach day on a hot summer day or taking a walk not the beach with your dog on the cooler winter months there are a few things that you should take into account if you're taking your dog to the beach.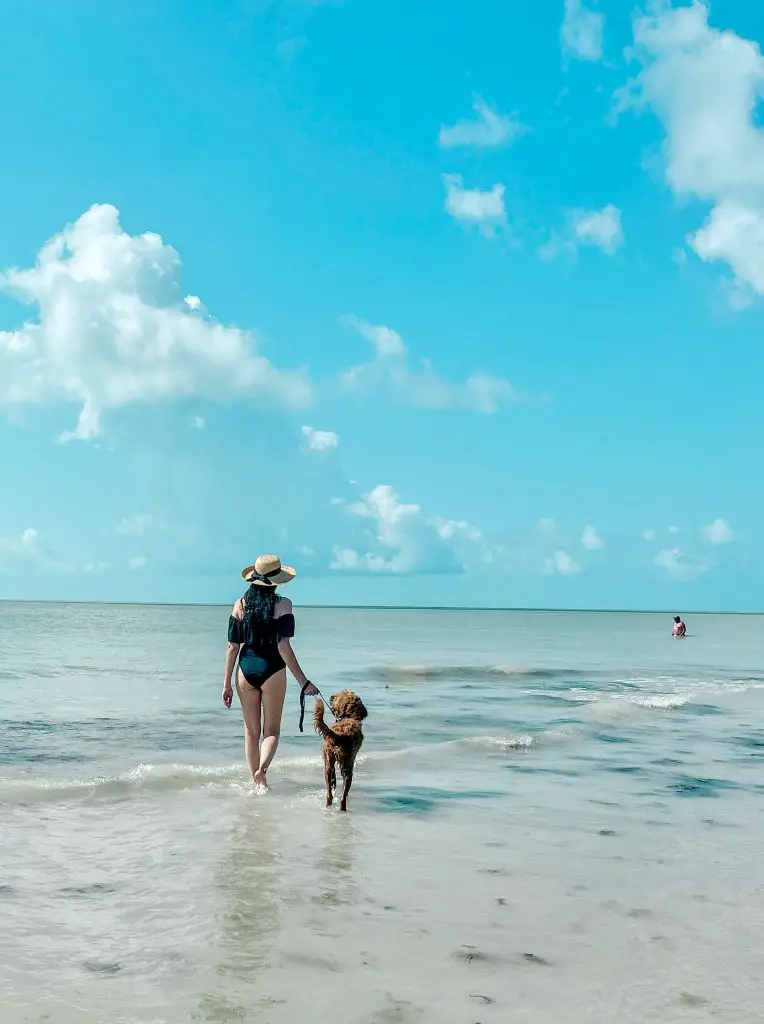 A day at the beach can be a great way to enjoy time with your pet. But heading to the beach with your dog without preparing first may make things more difficult than enjoyable. Before taking a beach trip with your dog, consider these five simple tips for taking your dog to the beach.
Look For Dog Friendly Beaches 
The first thing to think about if you are taking your dog to the beach is to make sure that the beach you are heading to is dog friendly. There are a lot of dog friendly beaches in Southwest Florida but there are also lots of local beaches that do not allow dogs at all. It's always best to check online first as most beaches, even if they are dog friendly, may have some restrictions.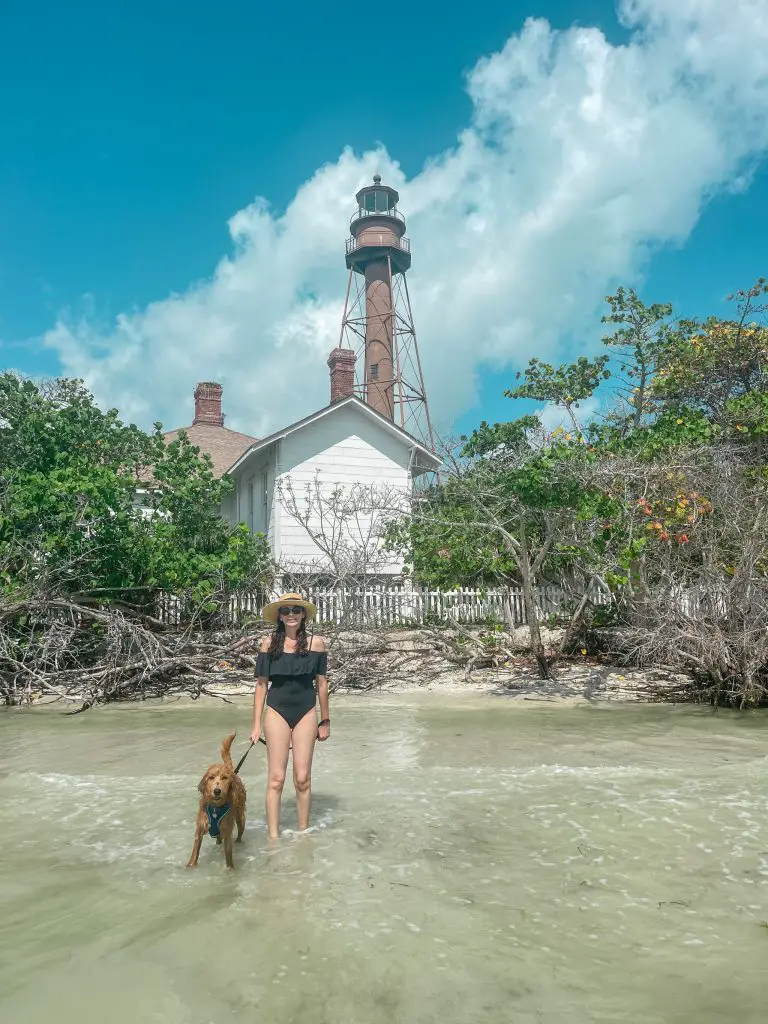 Most beaches will require your pooch to be on a leash.  And many local Southwest Florida beaches require your dog to be on a leash that is no longer than 6 feet, that means that you should not bring your retractable leash to the beach. Make sure to check out our favorite Southwest Florida dog-friendly beaches.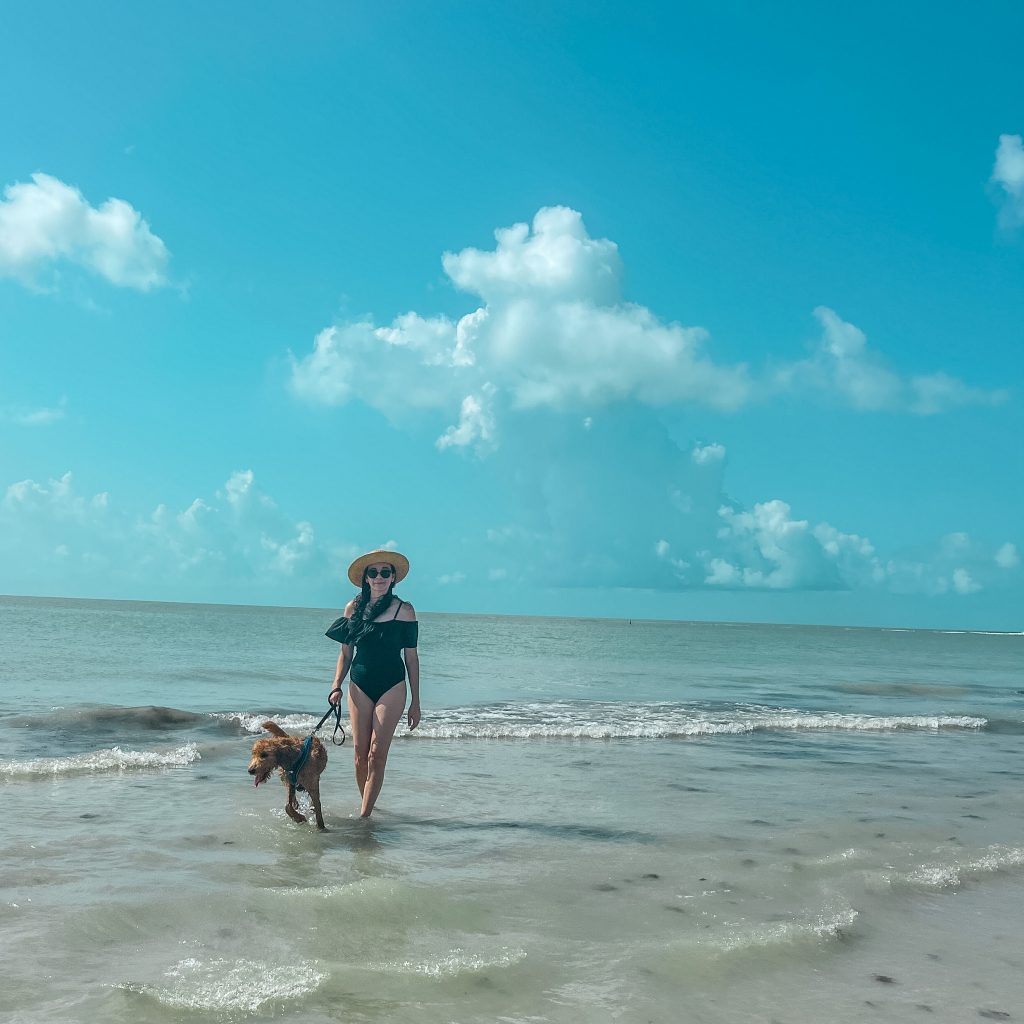 There are also some off leash dog beaches where dog's are allowed to be off leash on certain areas. If you're taking your dog to an off leash beach like Dog Beach in Bonita Springs it's very important that your dog is friendly with other dogs and that he will always answer to a recall command. 
Here are some important things to know about the beach you are heading to: 
Will your dog need to be on a leash or can the run free? 
Is there a limit to the length of the leash?
Are dogs allowed on the sand and in the water?
Tips for taking your dog to the beach
We love spending time outdoors with our dogs. d because we live close to the ocean so we go to the beach very often. We love to bring our dogs to the beach. And through the years, after taking many different dogs to many different beaches we have learned a few things about what  fun beach outing for everyone, including our pooches. Here are some simple tips for a beach outing with your four-legged best friend.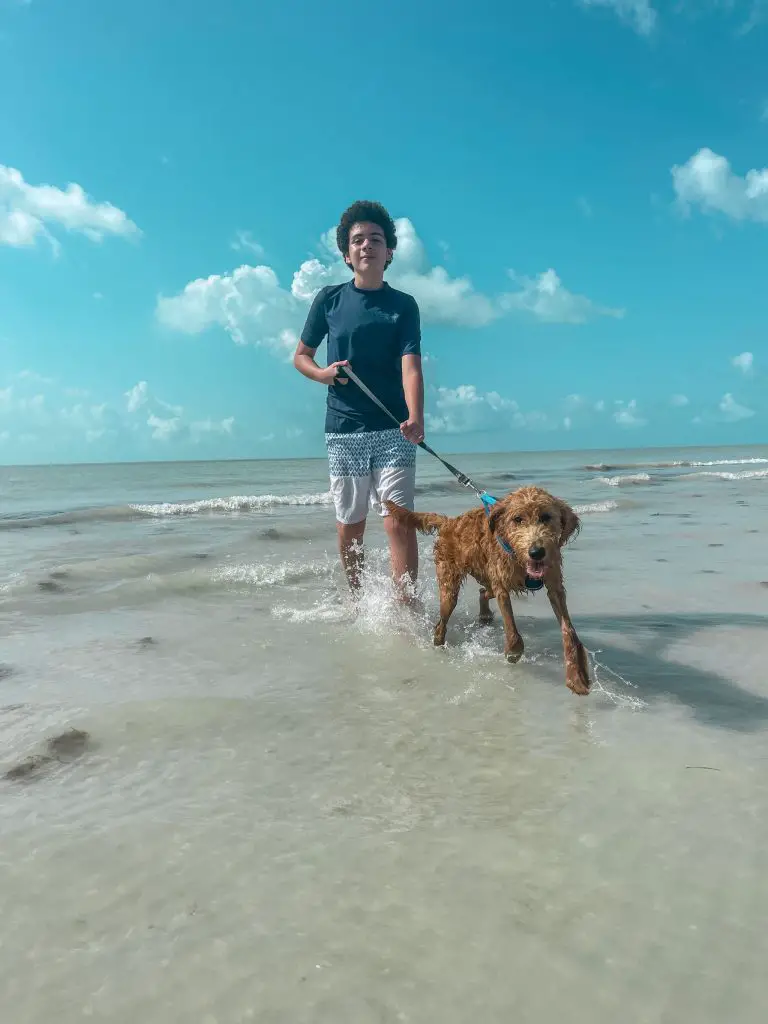 Make sure your dog is not afraid of the beach
The most important thing before taking your dog to the beach for the day is to find out if your dog likes the beach. Not all dogs feel comfortable at the beach. Some are afraid of the ocean, especially if there are waves. We have two dogs and one of them is terrified of the beach. She likes rivers and lakes but doesn't like the ocean at all. She gets very nervous and we have just decided to keep her away from the beach since she doesn't enjoy it.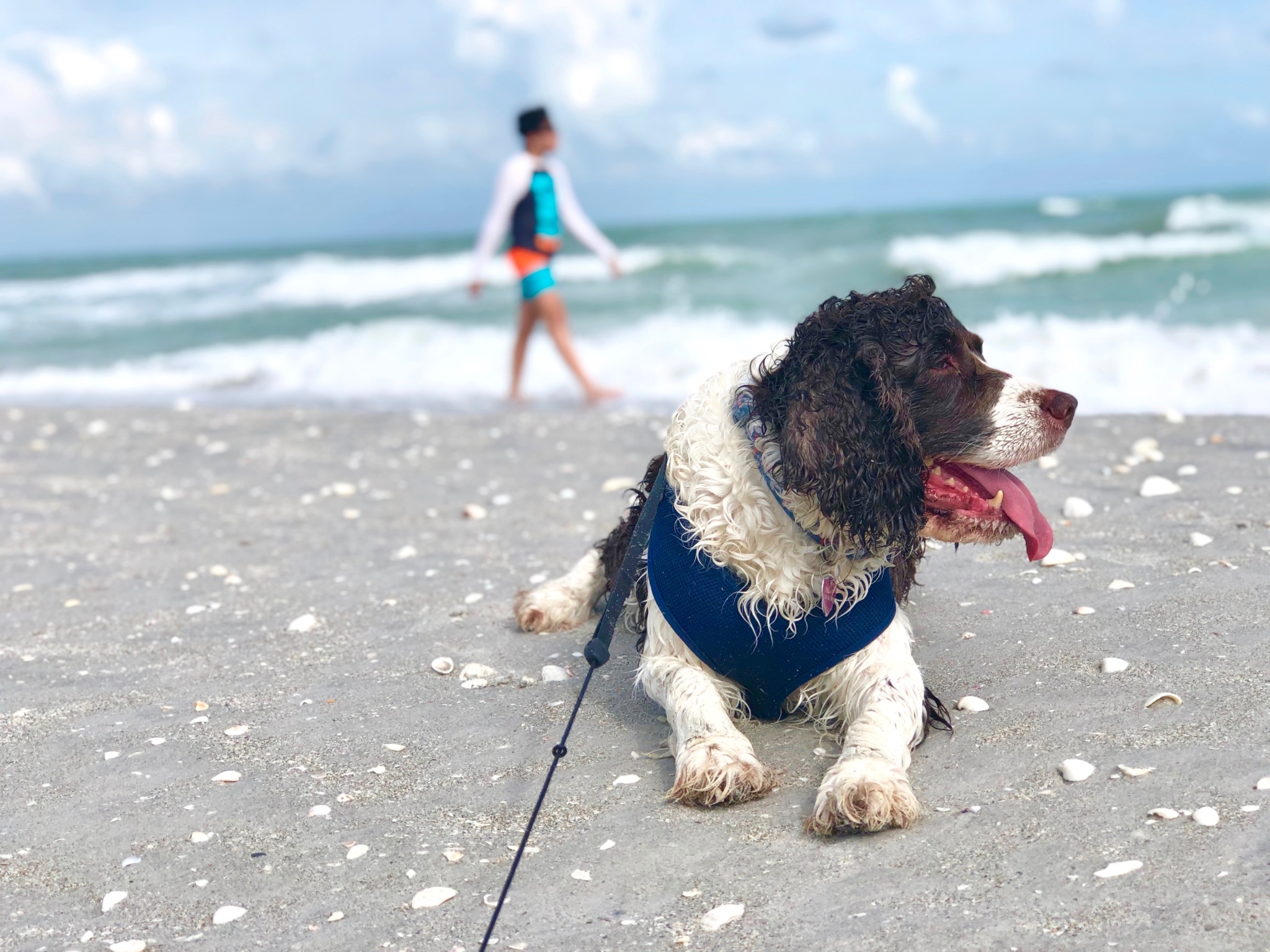 If your dog has never been to the beach the best idea is to do a trial run. Take her to the beach a few times just for a few minutes. The first time your dog goes to the beach it's best not to plan for a full day there but rather take it slowly. If your dog feels comfortable and really likes the beach on that first beach visit then you can proceed with a longer beach outing. If your dog is not sure how he or she feels about the ocean and the sandy beach it is best to do some work to make her feel more comfortable before spending hours at the beach with her.
Protect your dog with dog sunscreen
If your dog is a short-haired breed or has exposed skin, you should apply a chemical-free sunscreen before you head to the beach. You can find dog sunscreen on Amazon here and there's also sunscreen for your dog's nose. And if you plan on allowing your dog to swim, don't forget to make sure your sunscreen is waterproof, too.
Watch out for hot sand
It may be easy for you to avoid hot sand by putting on a pair of shoes when you walk to the beach, but your dog can't cover their feet to avoid walking on hot sand. If the sand feels too hot for you, then it's too hot for your dog too. Carry your dog over the hot sand to avoid paw burns.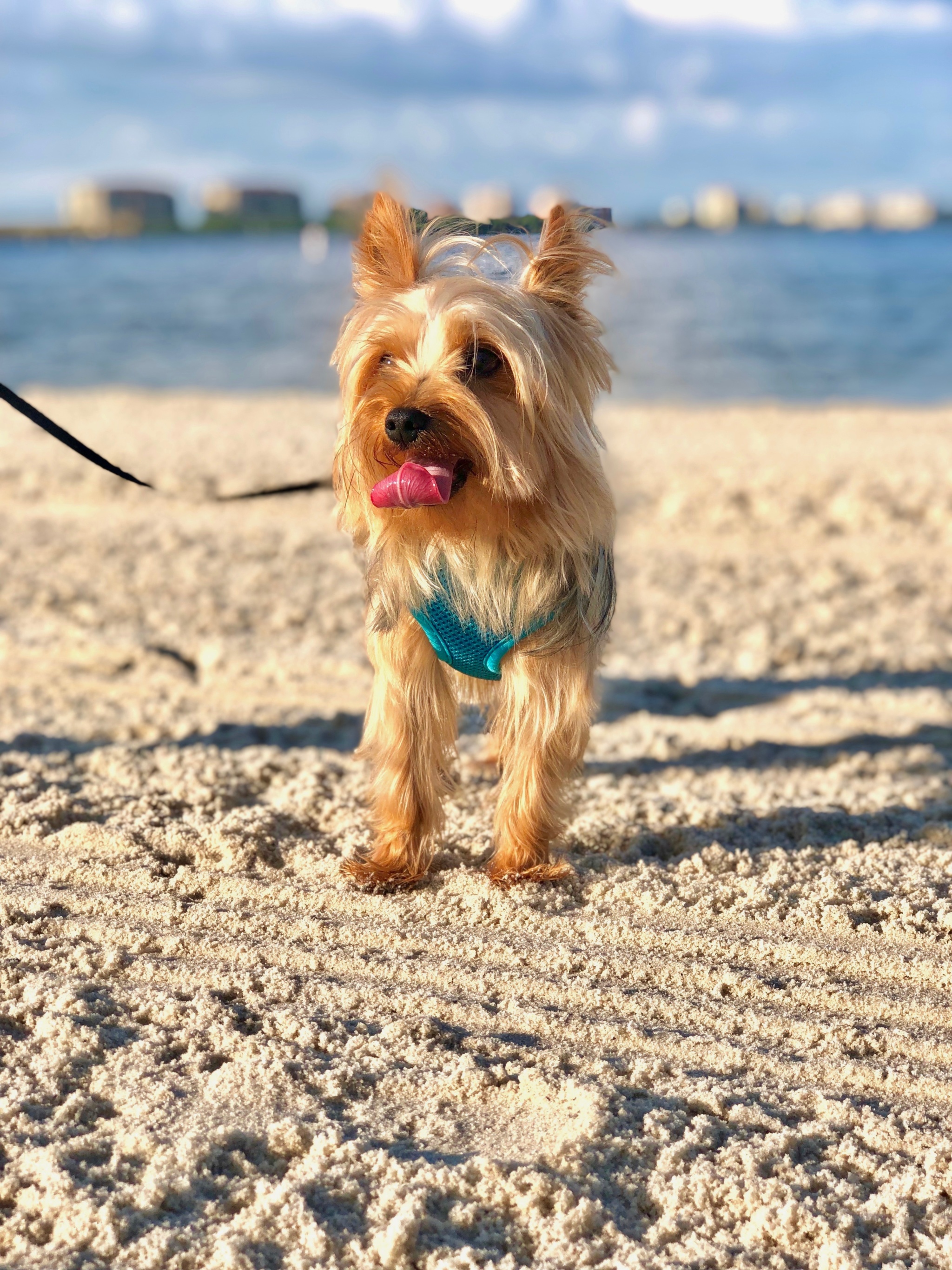 Bring water and shade
It's also important to make sure you have plenty of fresh water for your furry friend (and you) to drink. And don't forget to bring a beach umbrella or canopy to provide shade from the hot sun while you're relaxing on the beach.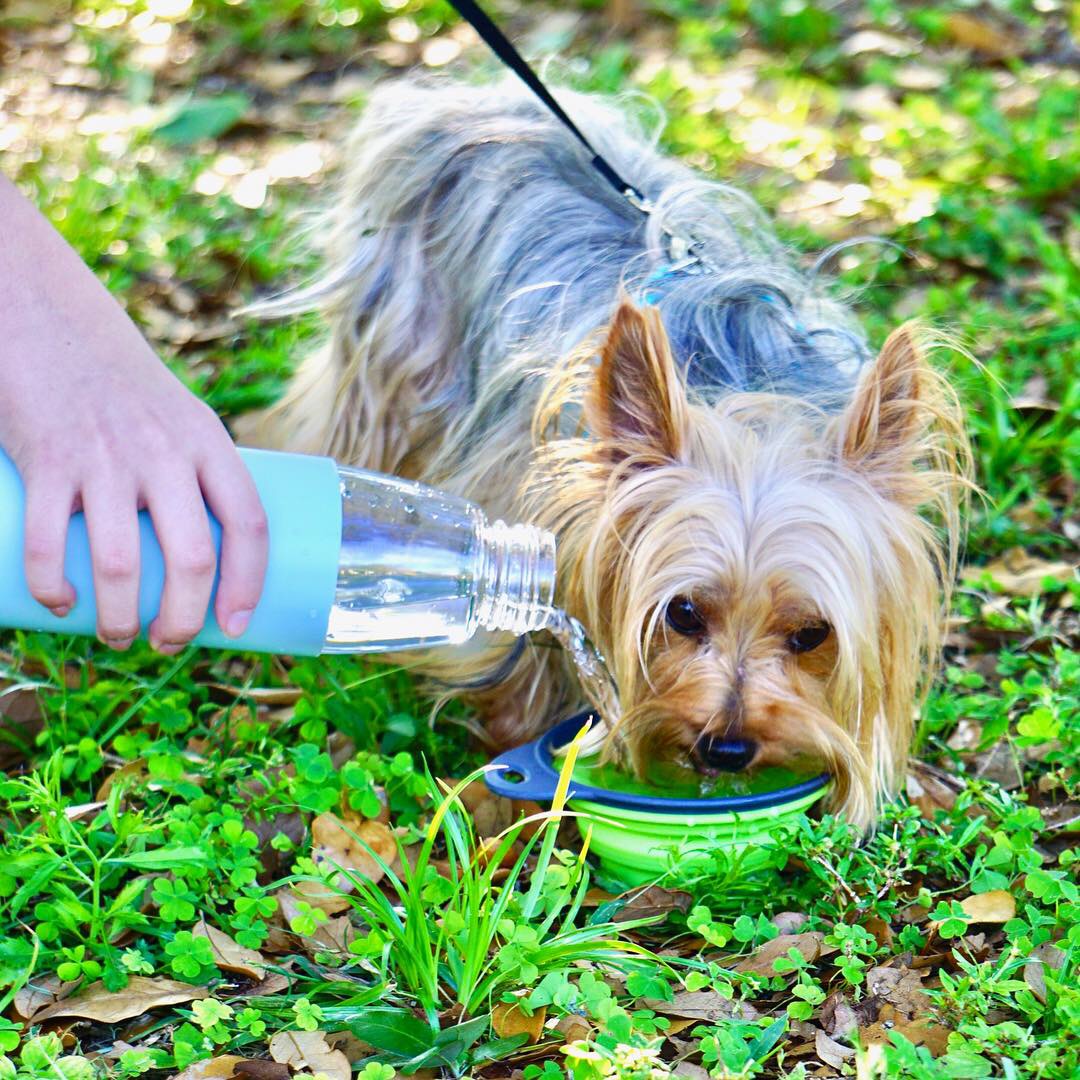 Give him a bath
Although giving your dog a good rinse after leaving the beach is a great way to remove visible sand from their paws and coat, it's also a good idea to give your dog a bath when you return home from the beach.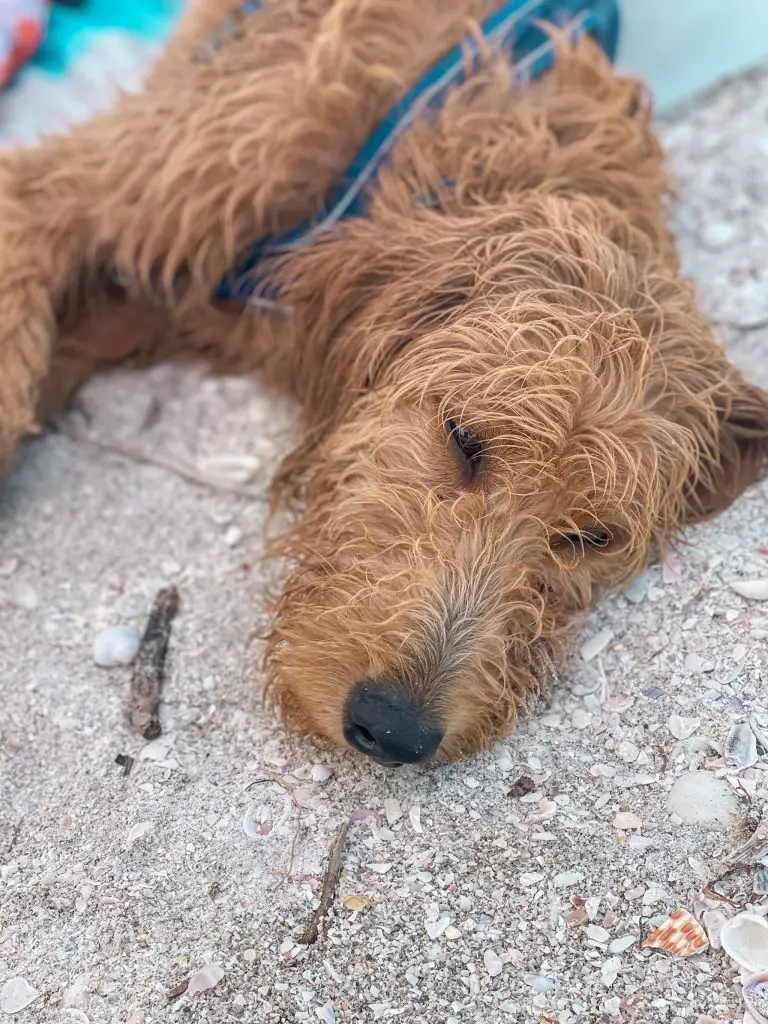 Washing with a gentle dog shampoo will help remove any embedded sand from their coat, which may cause scratches and irritation to their skin if left unwashed for an extended period of time. 
I would love to hear your tips for taking your dog to the beach.