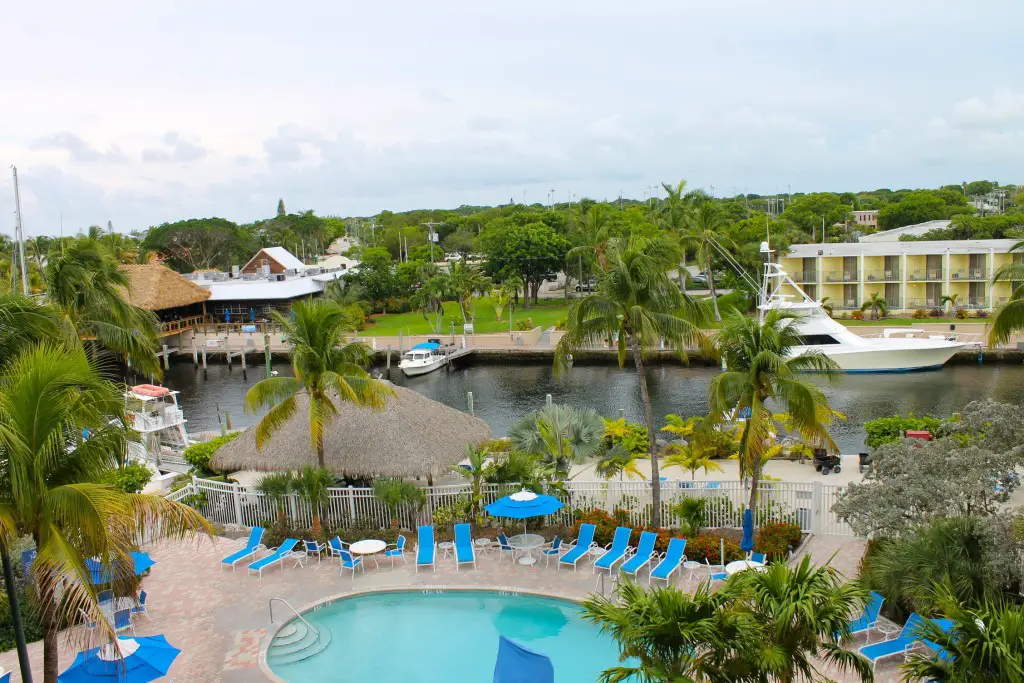 We love the Florida Keys and when we have gone on previous trips we usually go directly to Key West or the lower keys but this time we decided to take it slow and really get to know the Keys. So we took our time and did some island hopping starting with a stop at the Courtyard by Marriott Key Largo.
The location of the Courtyard by Marriott Key Largo is just ideal, right in front of the marina where you can take off on great family adventures from fishing, to snorkeling or even glass bottom boats.  The hotel is also close to Dolphin Cove where you can swim with dolphins.  And only an hour or so from Miami this is a island getaway that is close by but still a world away from the hustle and bustle of everyday life.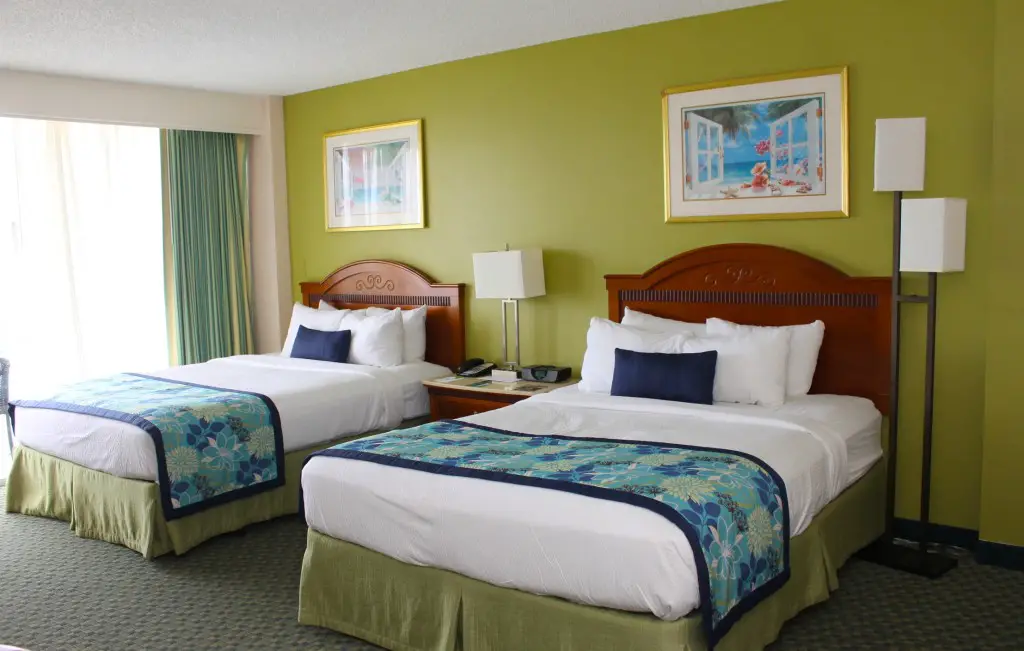 What We Loved About the Courtyard by Marriott Key Largo
The rooms where spacious, clean and with a bright island inspired decor that really get's you in a positive tropical mood.
We loved the great view of the marina from our private balcony. From the balcony we watched the boats come in the late afternoon and enjoyed the sky turning every shade of pink and orange during sunset.
The staff was really friendly and cordial. Even though this hotel is not that small the attention we received was so personal we felt right at home, almost as if we where in a small B&B.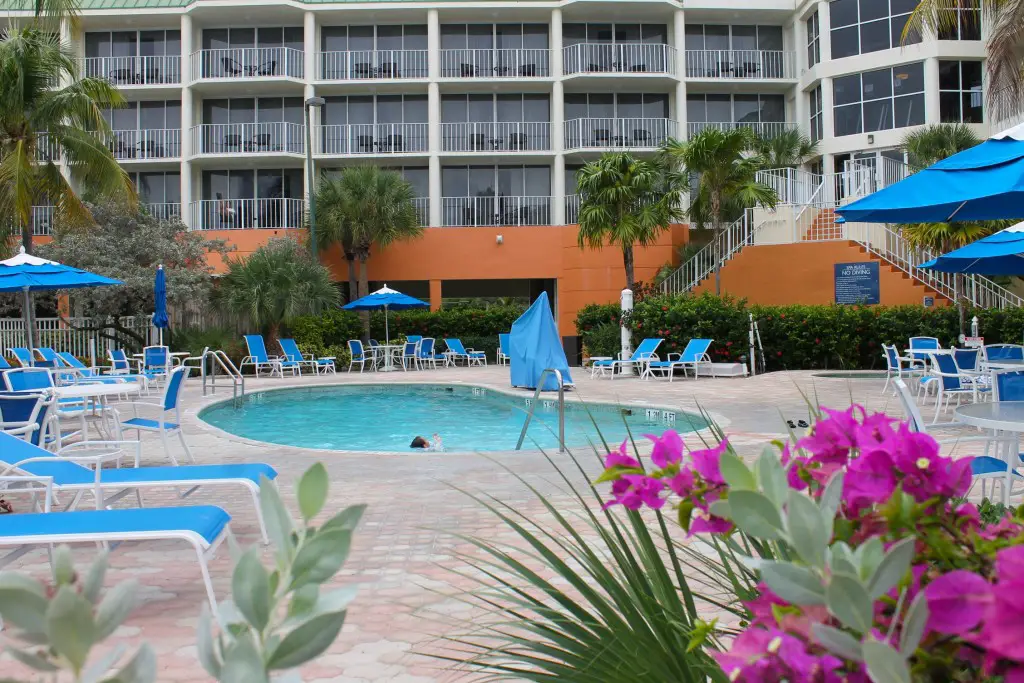 We loved the little personal touches like the flavored water and fresh popcorn in the lobby, which the kids could not get enough of and the delicious key lime pie flavored white flip flop chocolates that was waiting for us in our room.
The pool area overlooks the marina and there is also a whirlpool where we where able to relax and really get into an island mood after our long drive from Cape Coral.  The pool area also has a small beach area where I enjoyed relaxing with a book in had while the kids played in the sand. This was really nice as the Florida Keys don't really have many beaches and the kids where expecting more "beach time" and did not realize that not all islands have beautiful beaches.  Of coarse they soon forgot all about that as we embarked in so many fun activities in adventures.  You can check out my article on the best things to do with kids when
The free Wi-Fi is always a plus for me and the signal was great, which was awesome as I still had to do some work at night.

Things To Consider
This is an affordable hotel, comfortable and with everything you need for a great family vacation. It's not a hotel to spend the day at on the pool but it's ideal place for families who want to experience everything Key Largo has to offer and provided a wonderful starting point for our adventures in Key Largo and our island hopping travels to explore the Florida Keys.
You can learn more about fun things to do in the Upper and Middle Florida Keys HERE and be sure to like the Courtyard by Marriott Key Largo on Facebook to keep up to date with their events and special offers.
Follow 365 Things to Do In Southwest Florida on Facebook for more great ideas, events and activities for the whole family.