The beaches of southwest Florida are some of the most beautiful in the country. But if you're traveling with pets, you may be wondering where you and your dog can enjoy the beach together.  If you're searching for a good place to enjoy the surf with your dog, check out one of our picks for the best dog-friendly beaches in Southwest Florida.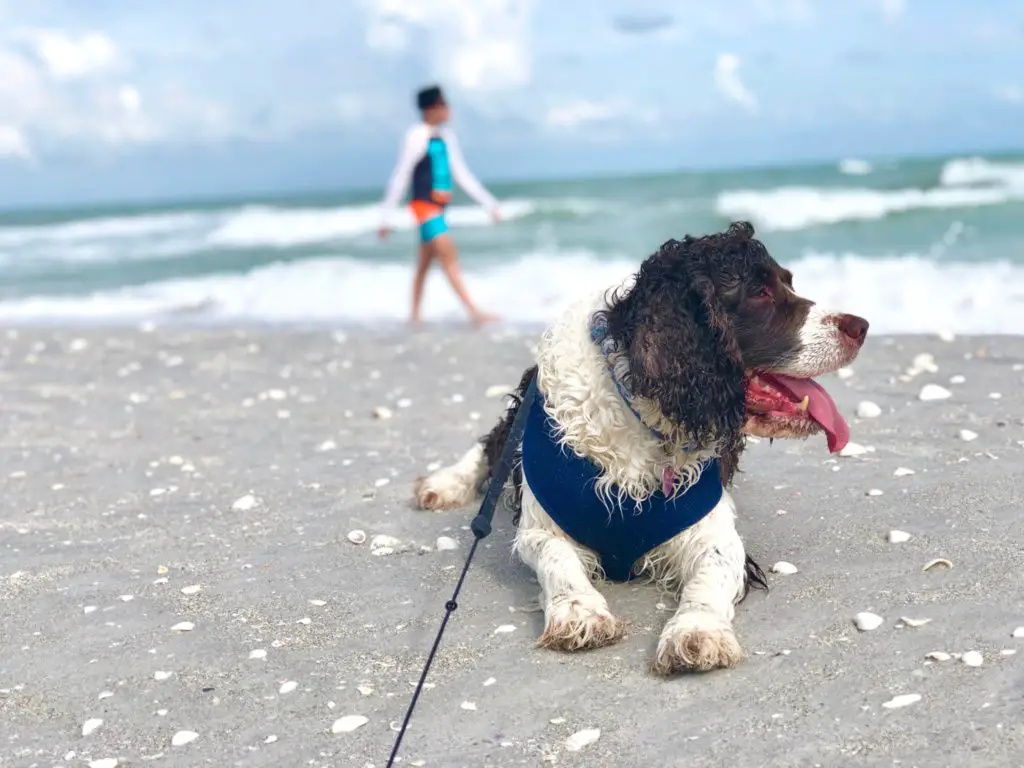 Things to know about the dog-friendly beaches in Southwest Florida
Most dog-friendly beaches in Southwest Florida require your dog to be on a leash, except for Bonita Beach Dog Park. It's important that you research the specific requirements for bringing your dog to the beach for any of the beaches you will visit. It's also important to be prepared, bring everything you need for your dog. Most important of all be sure to pick up after your dog. Taking care of the beaches will ensure they continue to be dog-friendly. Here are some great tips for taking your dog to the beach.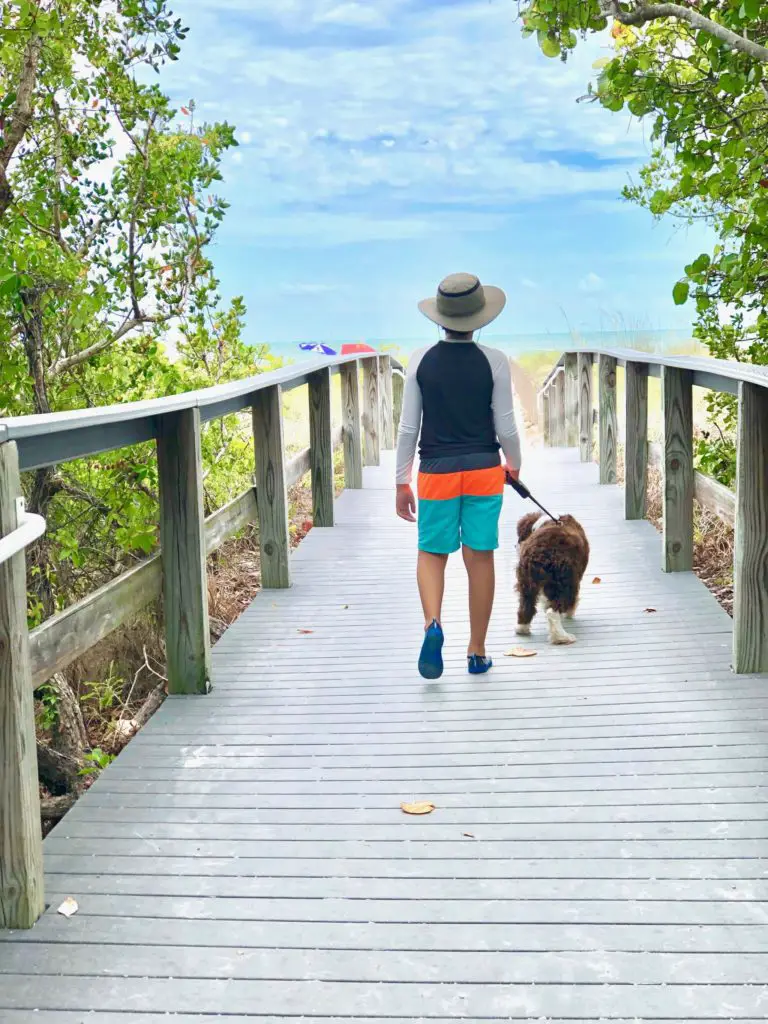 Bonita Beach Dog Park
Located on a strip of beach on the edge of Lover's Key State Park in Fort Myers Beach , the Bonita Beach Dog Park is a leash-free beach park. Here dogs roam free and play with each other. It's so much fun to go for pets and their owners. There is even a doggie shower station to rinse the sand off your dog before leaving! Take into account that this doggy beach is subject to incoming and outgoing tides. Depending on the time and dayo you might have to wade through water during high tide.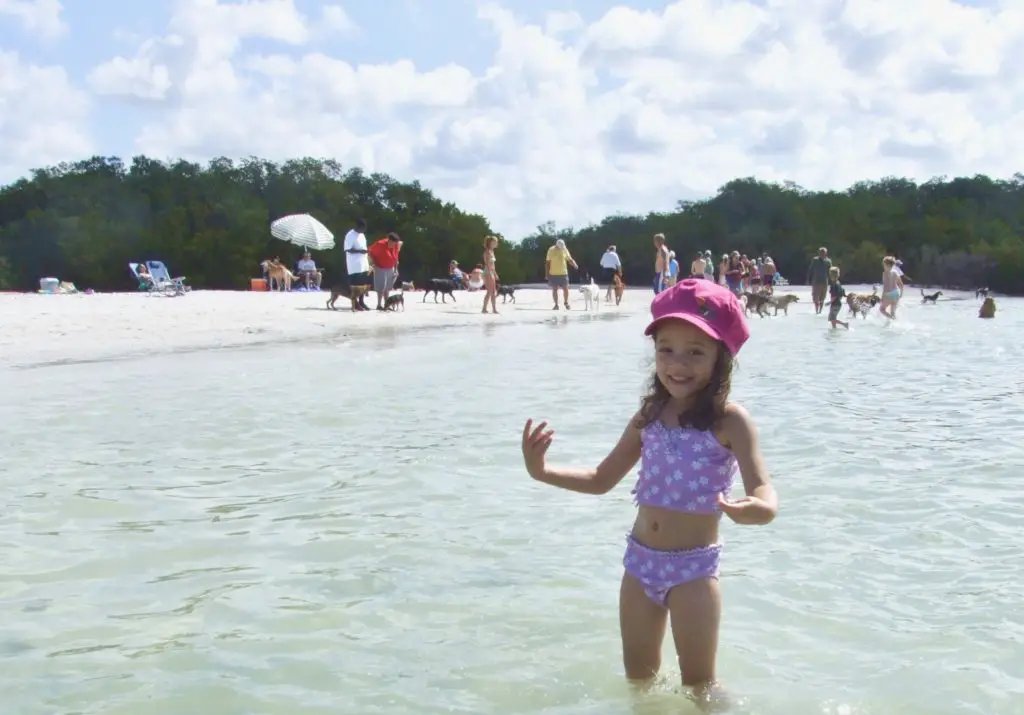 Gulfside (Algiers) Beach in Sanibel
Gulfside Beach on Sanibel Island is another great Southwest Florida beach for dog owners. Here dogs are  allowed as long as they are on a leash. Algiers beach is also a great place to enjoy the areas natural beauty. This beach is home to a variety of nesting shorebirds and sea turtles during most of the year.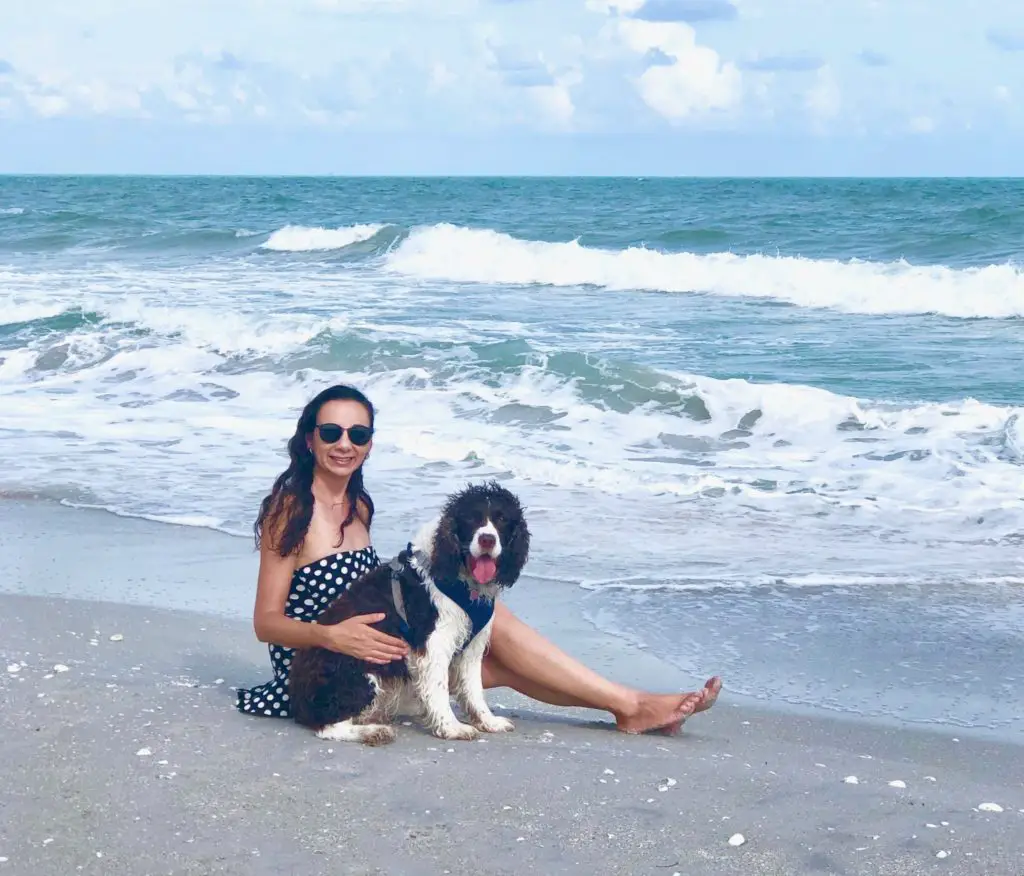 Sanibel Causeway Beach 
Located along the Sanibel Causeway the Causeway Beach is ideal for bringing your dog, as long as you keep him on a leash. We love that the water is very shallow and there are almost no waves so it's perfec for your dog to wade into. Parking is free and in most areas, you can park your car right next to the water wich makes it very convenient as there is no need to lug all of your beach gear. There are also picnic tables and grills available.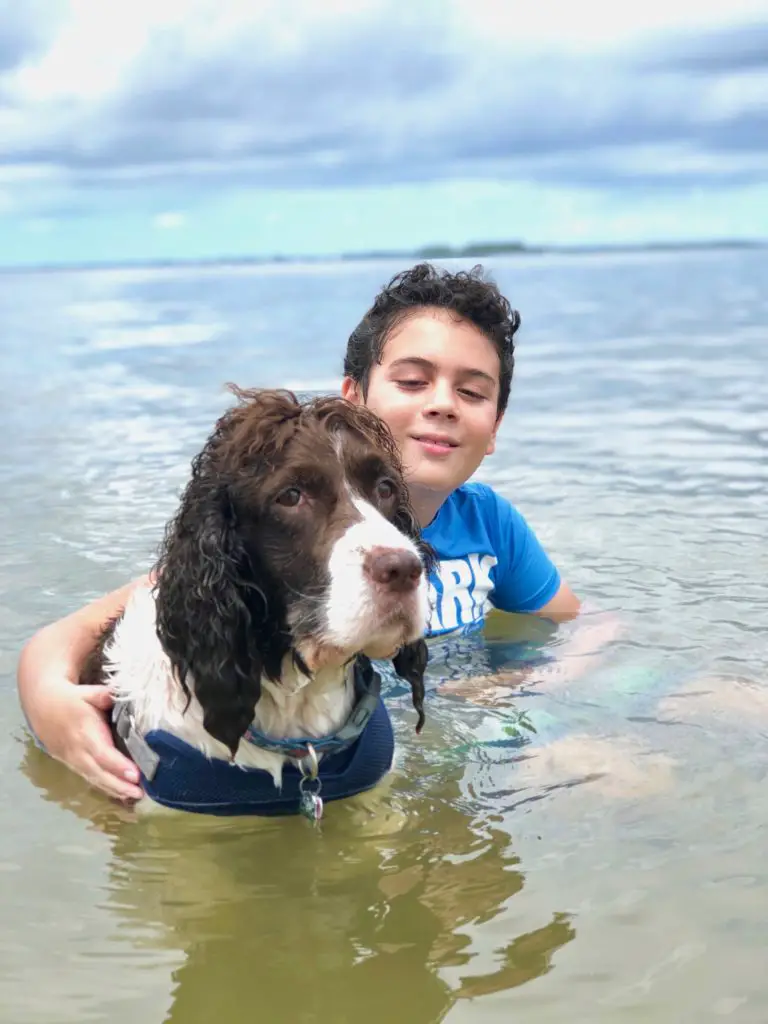 Fort Myers Beach
Dogs are allowed on any public beach in Fort Myers Beach as long as they are on a leash. However dogs are not allowed on private beach acceses and some businesses on the beach don't allowe dogs. Be sure to look for any signs.
If you're headed to the beach with your dog you may find these simple tips for going to the beach with your dog useful!
Sanibel Lighthouse Beach
Located on the southern tip of Sanibel Island, Sanibel Lighthouse Beach is one of my favorite beaches to visit.  I love the scenic lighthouse and we usually see dolphins when we visit. Sanibel Lighthouse Beach is a dog friendly beach and you can take your fur babies as long as they are on a leash no longer than 6 feet long. The beach also has a few trails perfect for a nature walk with your dog or just taking a stroll with your pooch around the historic lighthouse.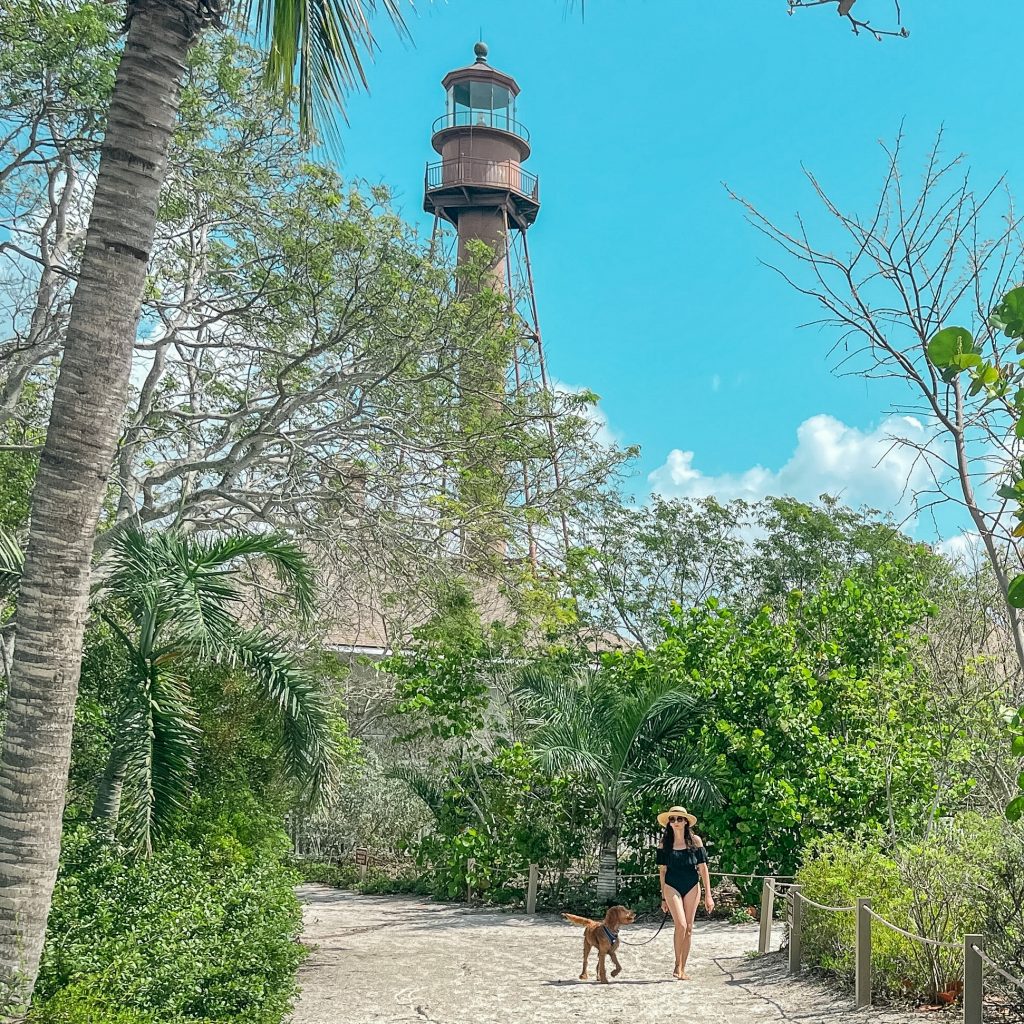 Parking is $5 per hour and the beach has restrooms and outdoor showers. There is also a fishing pier and lots of picnic tables. 
Always make sure to pick up after your pooch to keep the beach and trails clean.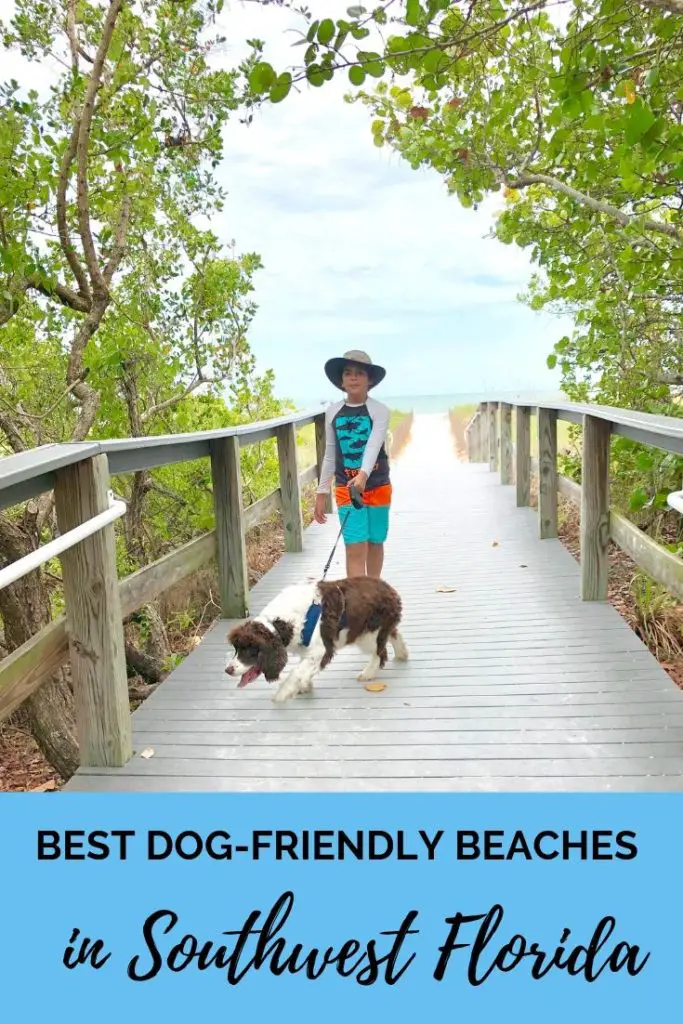 For more ideas of fun outdoor activities to do in Southwest Florida be sure to check out our other aritlces here.