The Waldorf Astoria Naples keeps scoring points as one of the best resorts in Southwest Florida. The premier Southwest Florida resort received Travelocity's Excellence Award, which recognizes the top 500 of the travel site's partners across North America, Mexico and Caribbean.
The Waldorf Astoria Naples has an array of daily tennis clinics, private lessons and overall family tennis fun under the direction of Peter Burwash International that helped the resort recently earn a ranking of No. 13 best tennis resort in the world from www.tennisresortsonline.com.Guests and members can enjoy the resort's summer tennis program, which runs through September 30. The program features 15 Har-Tru courts, including five lighted, as well as a pro shop featuring Wilson tennis gear and accessories.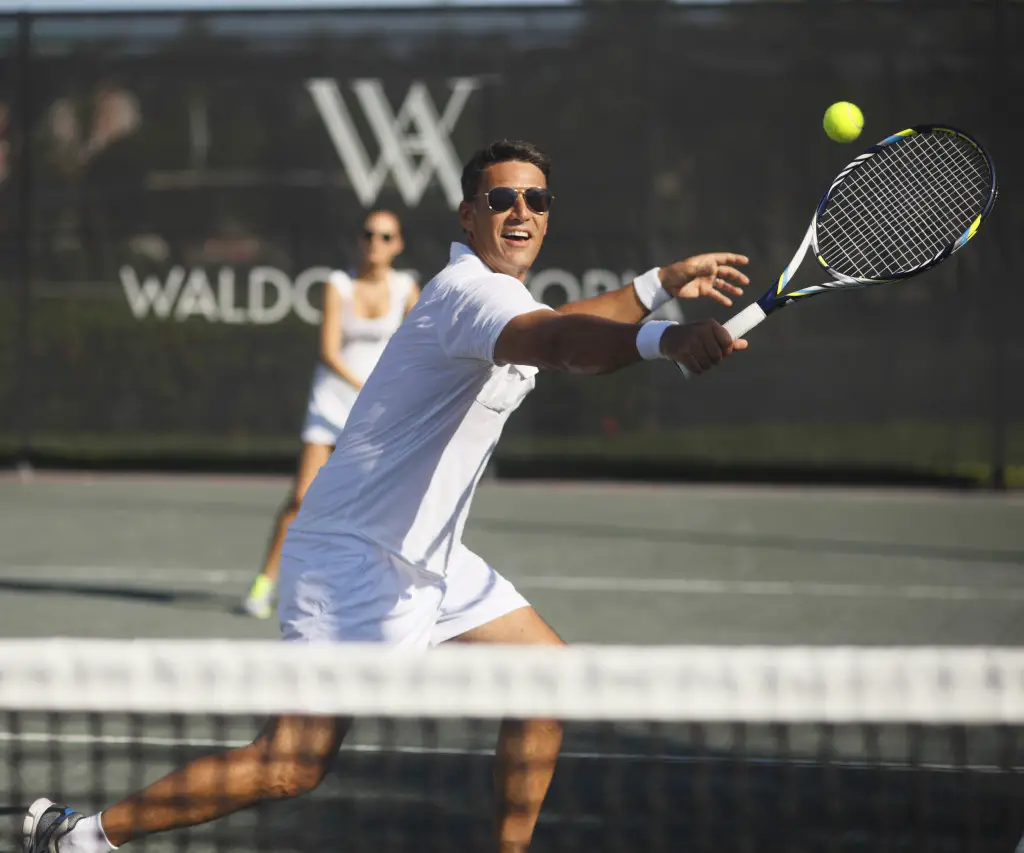 Waldorf Astoria Naples General Manager Hunter Hansen welcomed both recognitions. "As a premier tennis facility, Waldorf Astoria Naples attracts guests of all skill levels with an affinity for the sport," said Hansen, "This accolade complements our 2012 ranking as the eighth  in the top 50 Best U.S. Tennis Resorts as determined by Tennis Magazine."
"In addition, we are very proud to have receive an Excellence Award from Travelocity as our team strives for excellence every day, " added Hansen. "We look forward to displaying Travelocity's trademark Roaming Gnome plaque in our lobby."
Now through September 30, all leisure reservations qualify for the Best of Waldorf Astoria package, including a $50 resort reward for every paid night. Tennis enthusiasts may apply the reward toward activities including:
Kids tennis (available daily by appointment)
Daily clinics
Player matching program
Group and private lessons
The Best of Waldorf Astoria package is available for booking now for travel through September 30. To make a resort reservation, call 888-722-1267 or visit www.waldorfastorianaples.com. For more information on Waldorf Astoria Hotels & Resorts, visit Facebook at www.facebook.com/WaldorfAstoria or online at www.WaldorfAstoria.com.
For more information on the Waldorf Astoria Naples tennis program, please contact Adri Atkinson, Director of Tennis at 239-594-6033 or email adri.atkinson@waldorfastoria.com.
Follow 365 Things to Do In Southwest Florida on Facebook for the best travel ideas, events and attractions for the whole family.