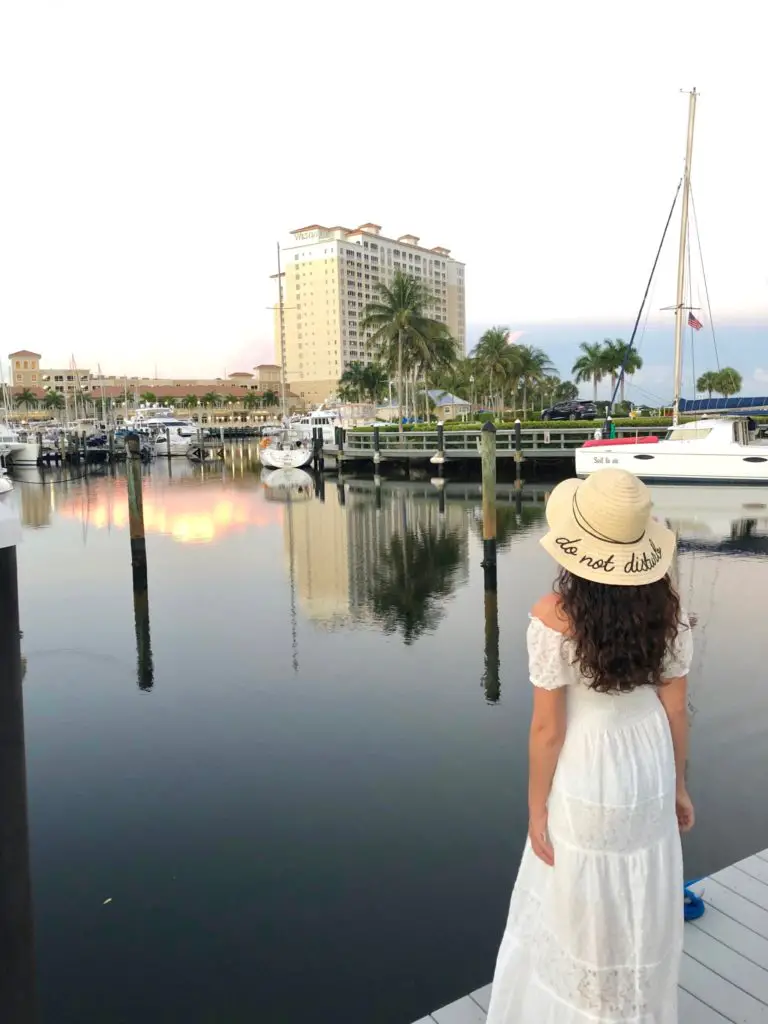 Whether you're planning a family getaway or a weekend staycation, the Westin Cape Coral Resort at Marina Village has everything you'll need to enjoy a family vacation in Cape Coral. Since we are locals we often go to the hotel for dinner at Marker 92 or just for a walk along the beautiful marina.  The area is gorgeous, surrounded by beautiful mangrove forests and great waterfront views.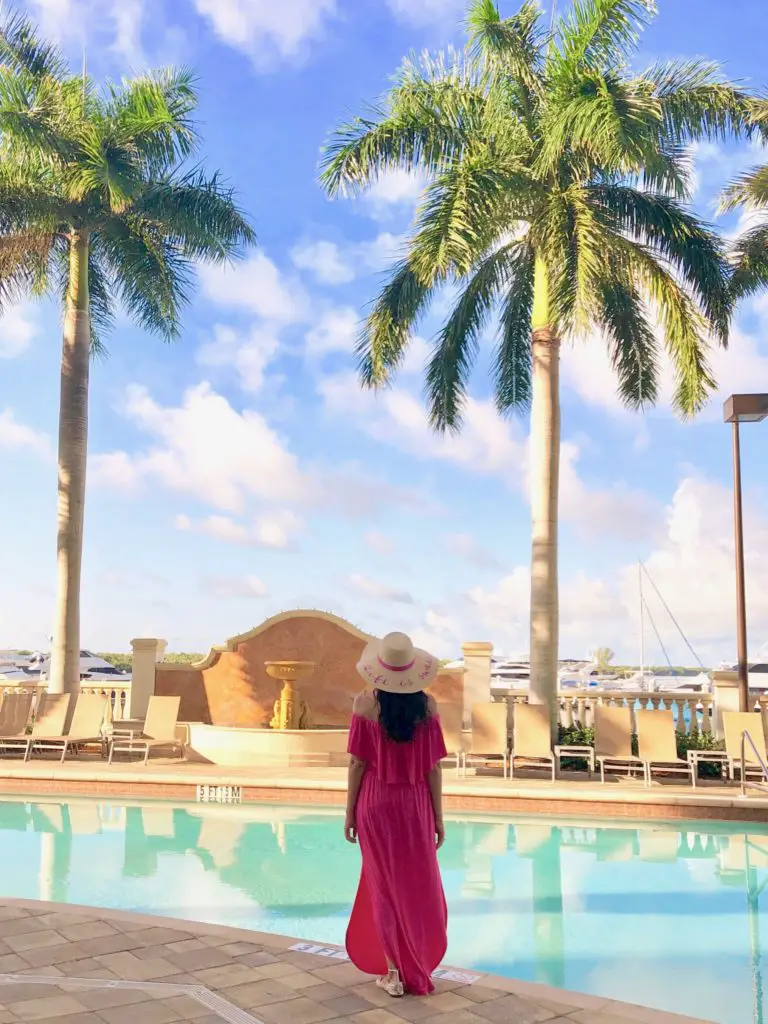 Great Location
The Westin Cape Coral is the only luxury hotel in Cape Coral, it is just 13 miles from downtown Fort Myers and steps away from some of the best restaurants in the area, most of them great water views.  That means you can enjoy a private retreat at the Westin with all the conveniences of the city.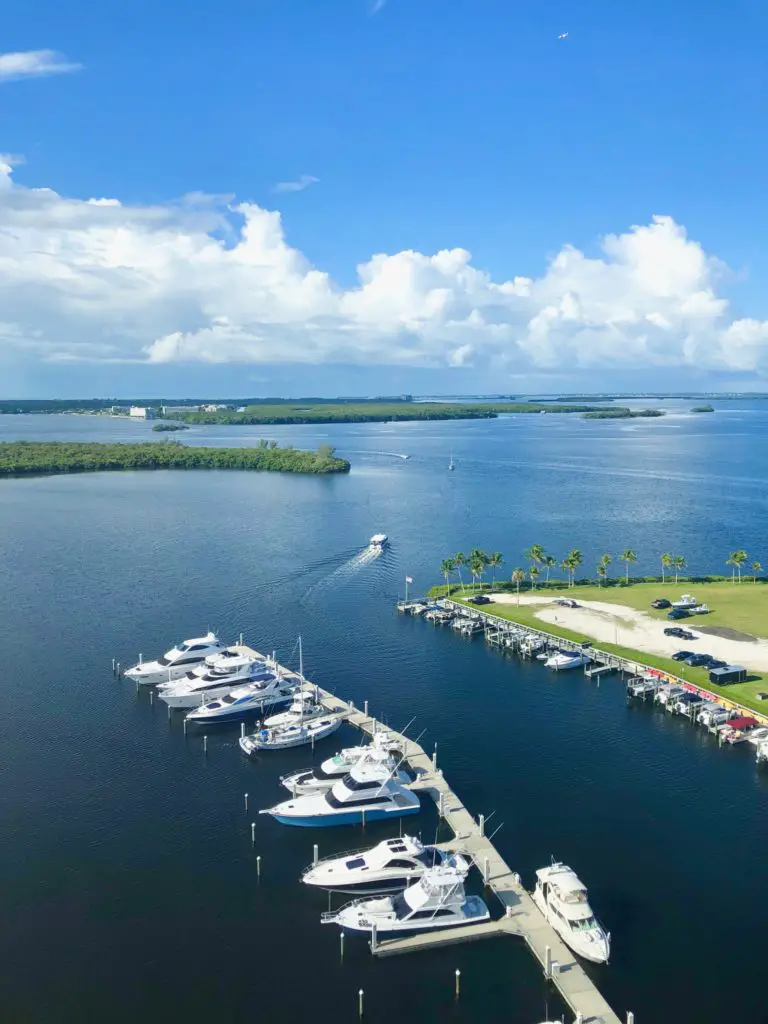 Located on the Tarpon Point Marina in Cape Coral, the resort's grounds offer amazing water views. From the resort, you can view the clear blue waters of the Gulf of Mexico, as well as the Caloosahatchee River and Tarpon Point Marina. From enjoying the panoramic views of the serene water from the comfort of our room or walking around the resort to take in the scenery up close, there was never a time when we didn't have something beautiful to look at during our stay.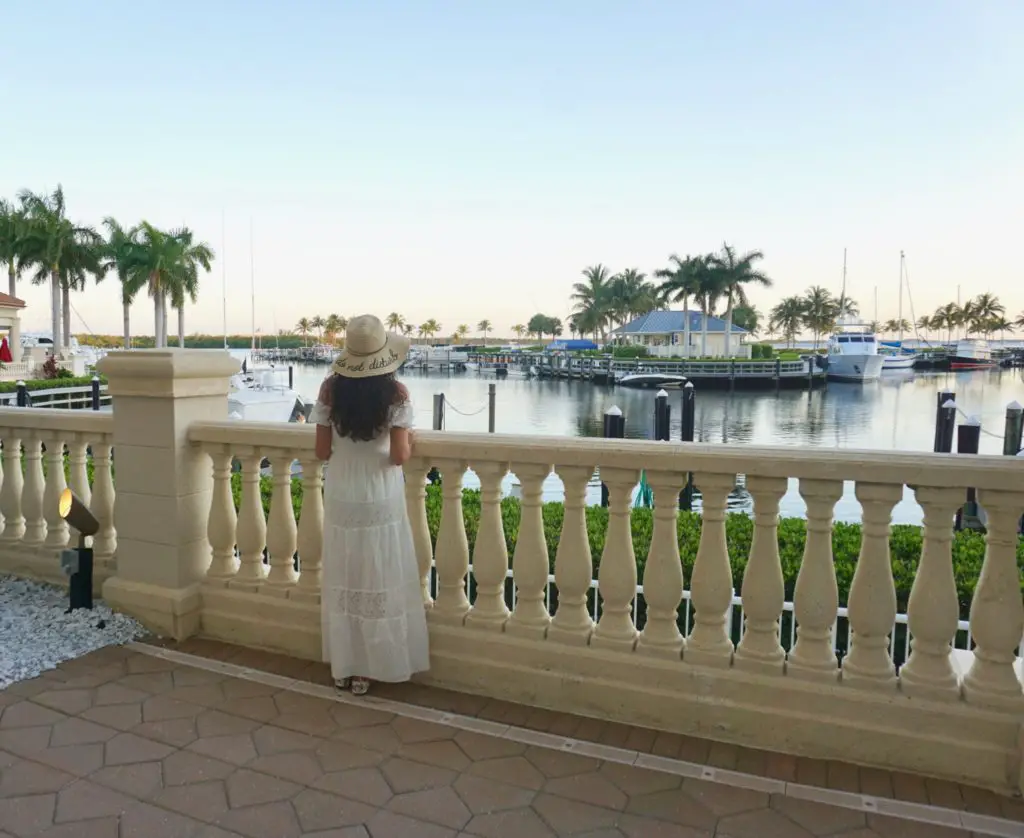 Friendly Service and Spacious Accommodations Perfect for Families
At the Westin Cape Coral, you can choose between traditional hotel rooms or one to three-bedroom condo-style suites. Our two-bedroom suite was almost as big as our home with two separate bedrooms, living room, dining room, a complete kitchen, washer and dryer and a private screened-in balcony with an amazing view of the marina.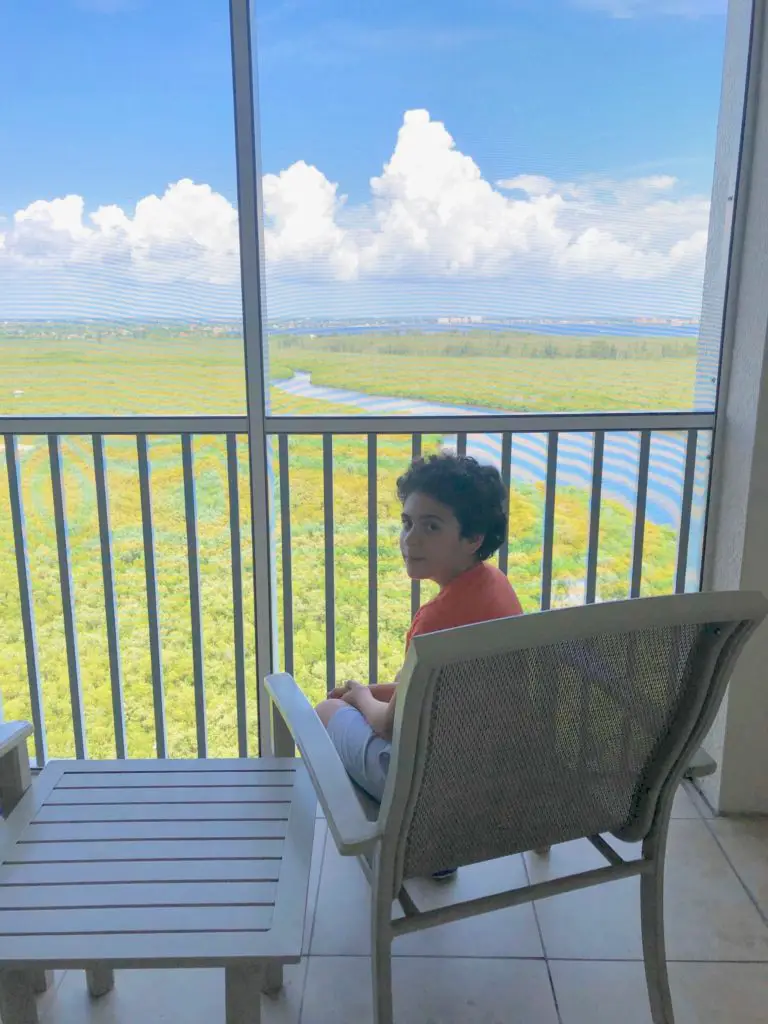 For a family with children, having two separate bedrooms made our vacation more relaxing and enjoyable as we were able to watch TV, chat and get a late-night snack without disturbing the kids. Yes, there was also a lot of shared spaces where we got to enjoy each other's company playing games in the living room or over dinner at the dining room.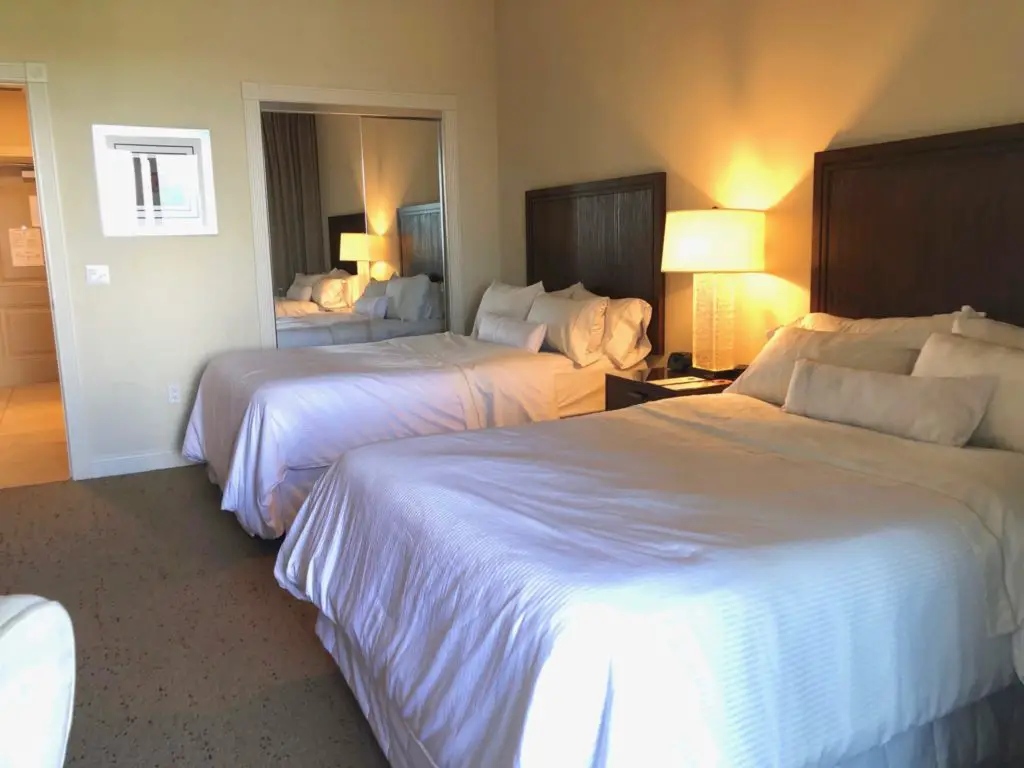 Both of the rooms had a spectacular view and the private balcony was the perfect place to sit down with a good book and just watch the boats out on the water or the flocks of ibises, parakeets, and pelicans flying over the mangroves.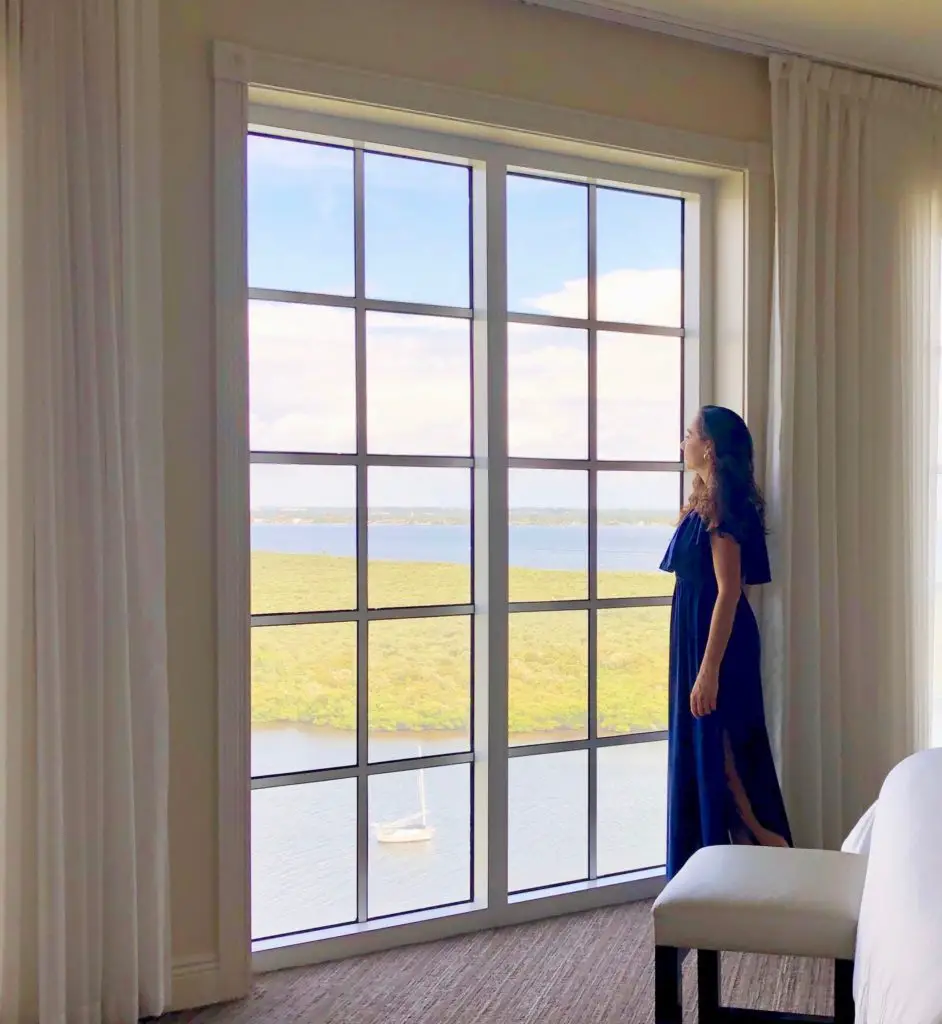 From the moment we checked in I was pleasantly surprised by the friendliness of the staff.  In our room we found a handwritten card welcoming us along with a cheese tray, delicious chocolates, wine and cookies and milk for the kids.  It was such a special detail that really made us feel at home.
Activities for the entire family
I love that the hotel has three pools, each one with a different feel.  The main pool is conveniently located right next to the restaurants and has a wonderful view of the water and features a fountain grotto. You can also relax and wind down in the wirlpool after a day of exploring.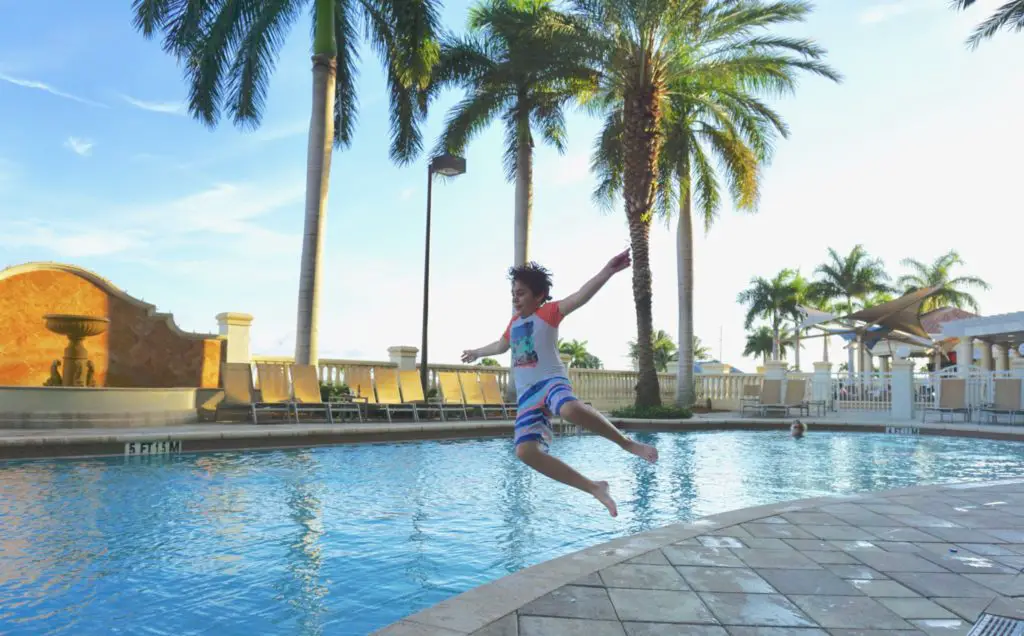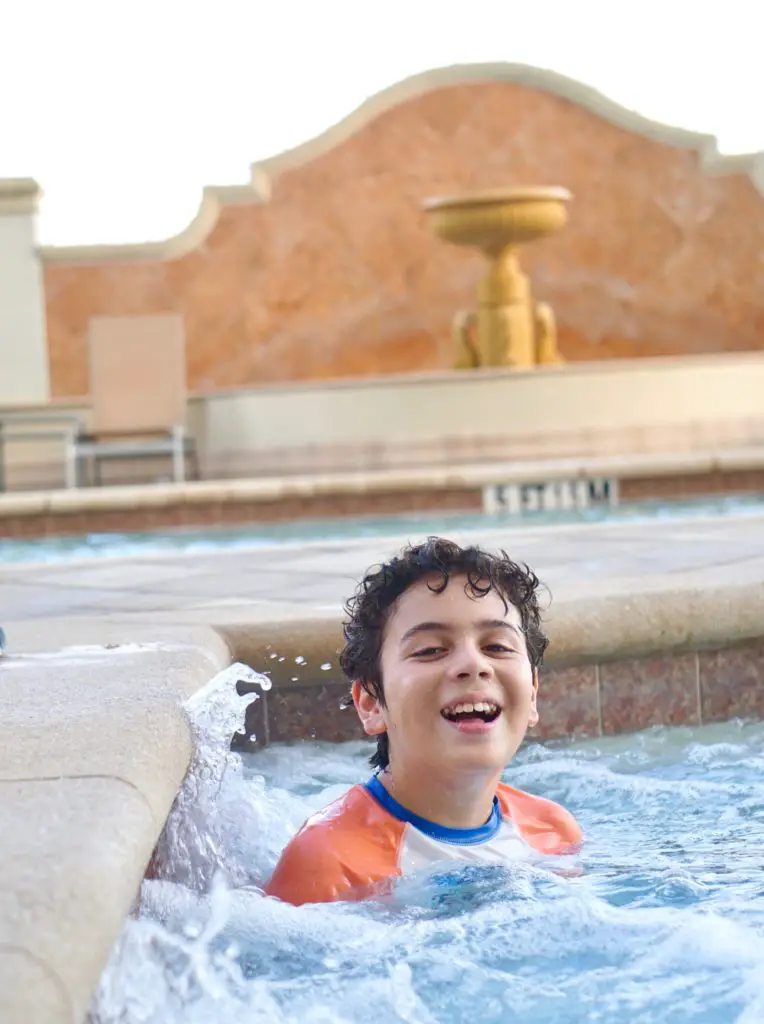 Just a short walk or even shorter golf cart ride away a lagoon pool and a lap pool nestled among beautiful tropical vegetation provides a more secluded and relaxing option.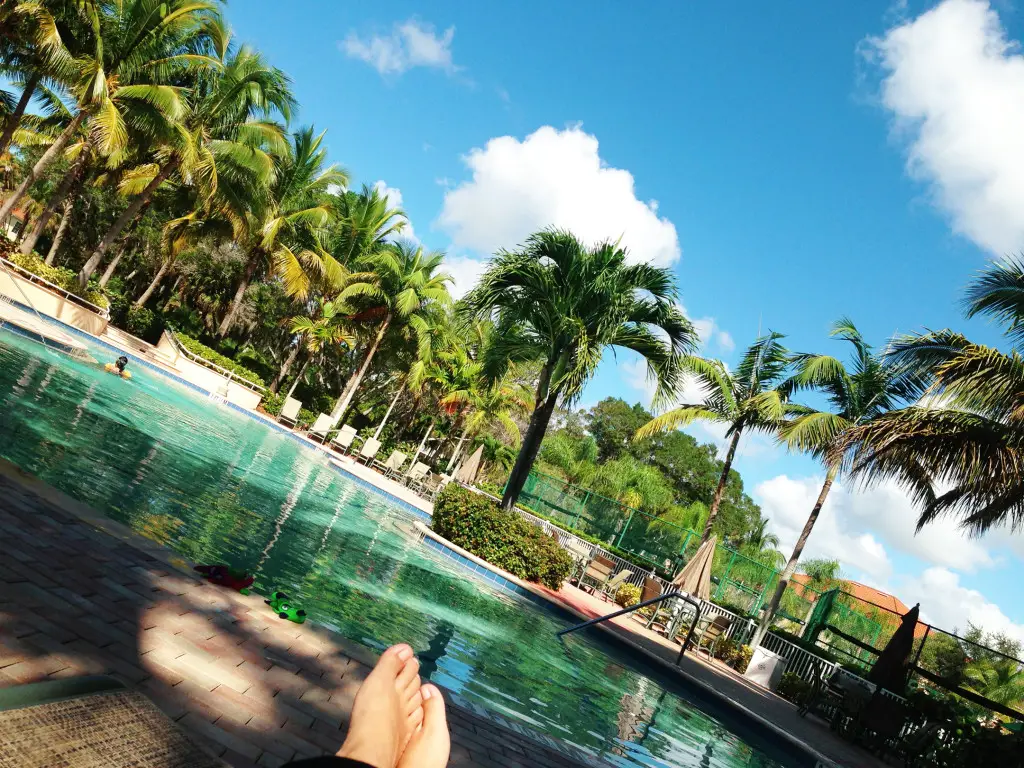 Younger kids can enjoy a fun day at the Westin Cape Coral Resort at Marina Village's Kids Club where they can spend the day making crafts and playing with other kids while mom books a relaxing massage or facial at the Esterra Spa & Salon.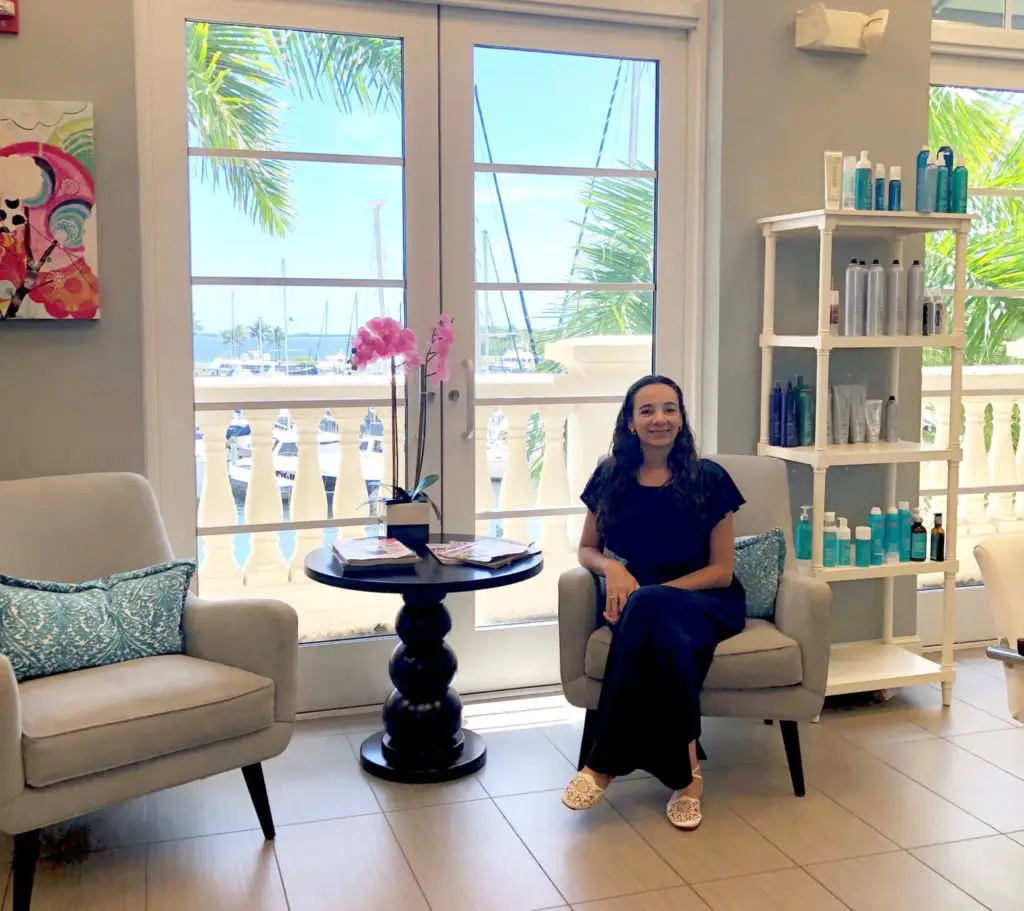 The shops at Marina Village also offer lots of fun options from island inspired apparel to art galleries with pieces from local artists and fun souvenirs.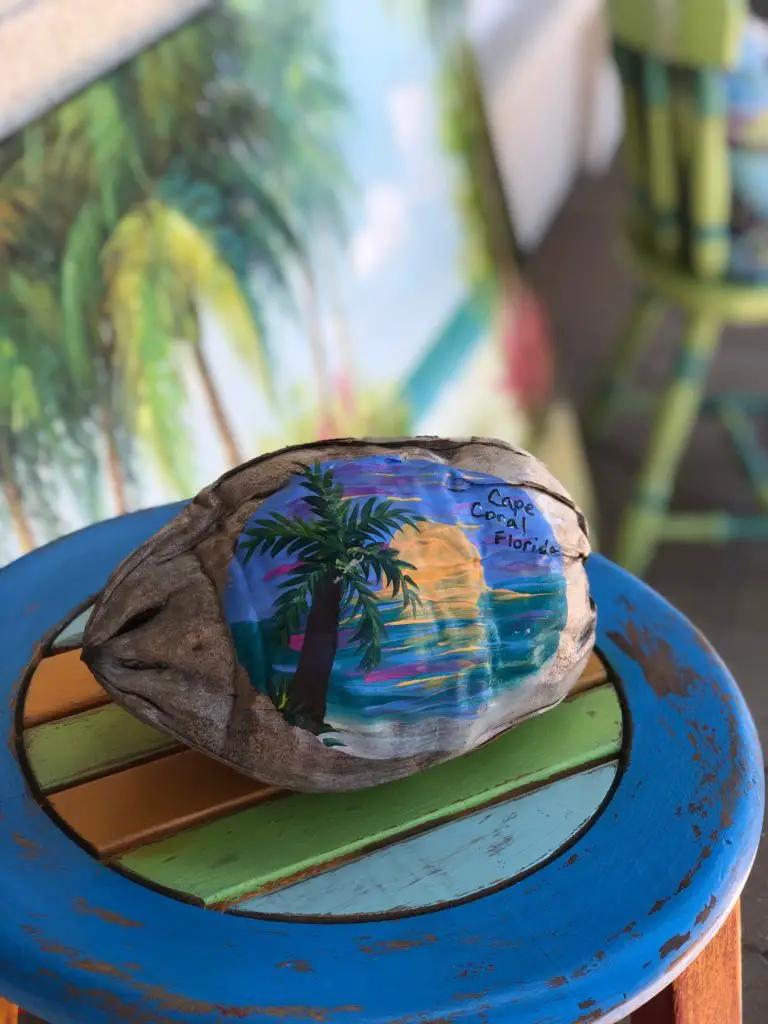 Delicious food
The hotel's main restaurant Marker 92 Waterfront Bar & Bistro is one of our favorite restaurants in Cape Coral. With beautiful waterfront views this restaurant is great for families or for a date night. The Nauti Mermaid dockside bar and grill is one of the favorite local hangouts and is one of the best spots for watching the sunset while enjoying live music.
There are also a few other eateries just steps away from the hotel at Marina Village including our favorite new restaurant GatherGather which features a modern atmosphere with a creative and delicious menu and inventive cocktails.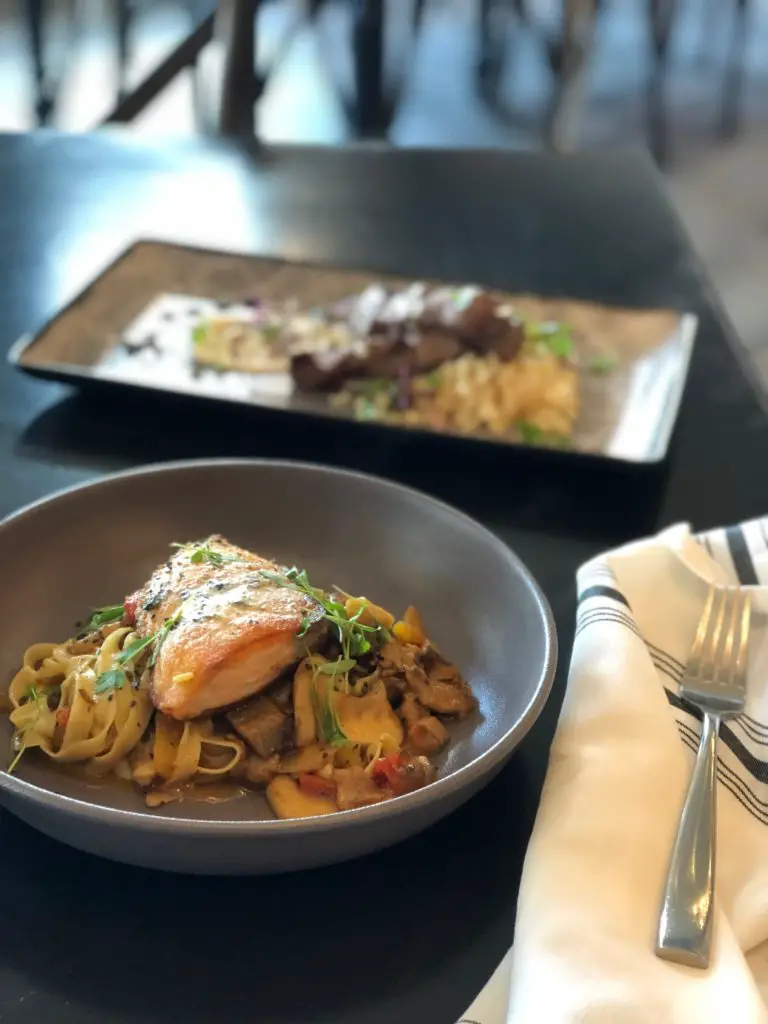 If you're looking for fresh seafood and an island vibe head to Pincher's. It's fun and laid back island atmosphere is perfect for families. And did I mention that kids eat free every day all day and they also have two for one drinks every day all day? You can't go wrong with that!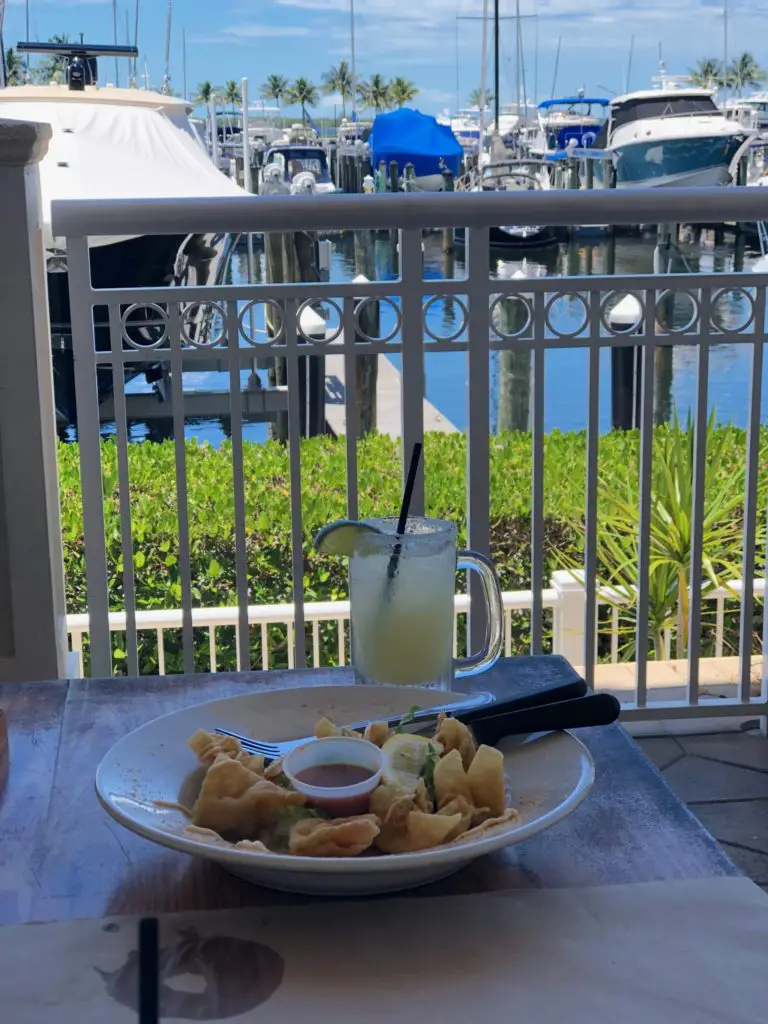 Lots of options for enjoying the area's natural beauty
From renting a wave runner or kayak in the marina or booking a fishing charter, a sailing class or a dolphin cruise there are so many options when it comes to enjoying the water. And because the Westin Cape Coral is located right on the marina you can book your water adventure just steps away from the hotel. You can even hop on the water taxi for a quick trip to Fort Myers Beach, which is complimentary for hotel guests!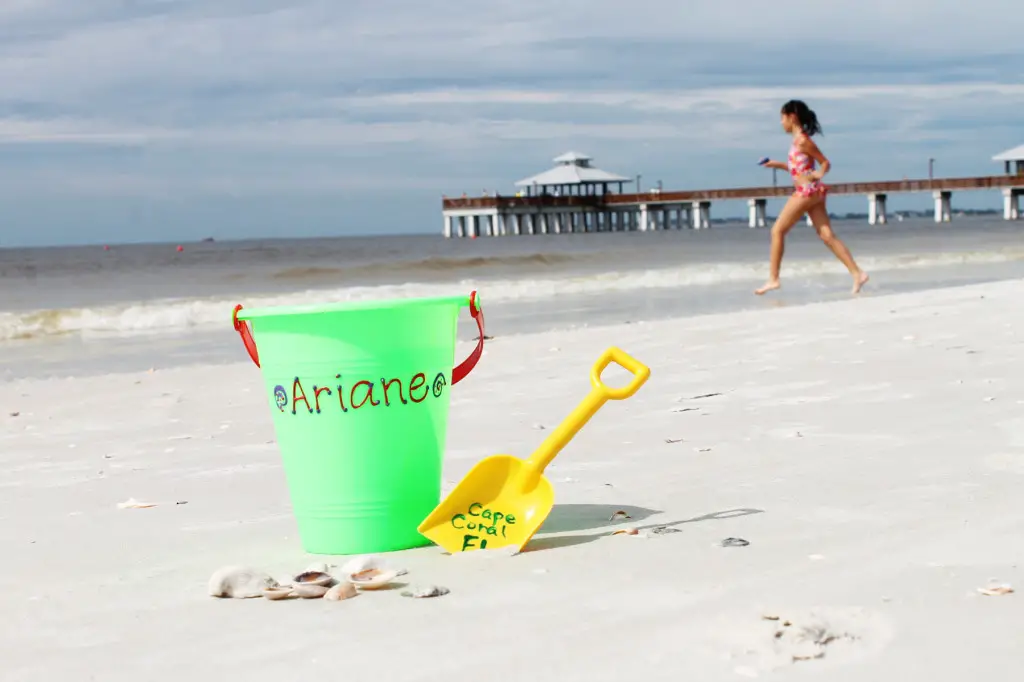 The hotel is also located just a few blocks away from Rotary Park, where you can find hiking trails and a butterfly garden. Rotary Park is our favorite park in Cape Coral and the perfect place for birdwatching, fishing or taking a leisurely walk among the mangrove forest.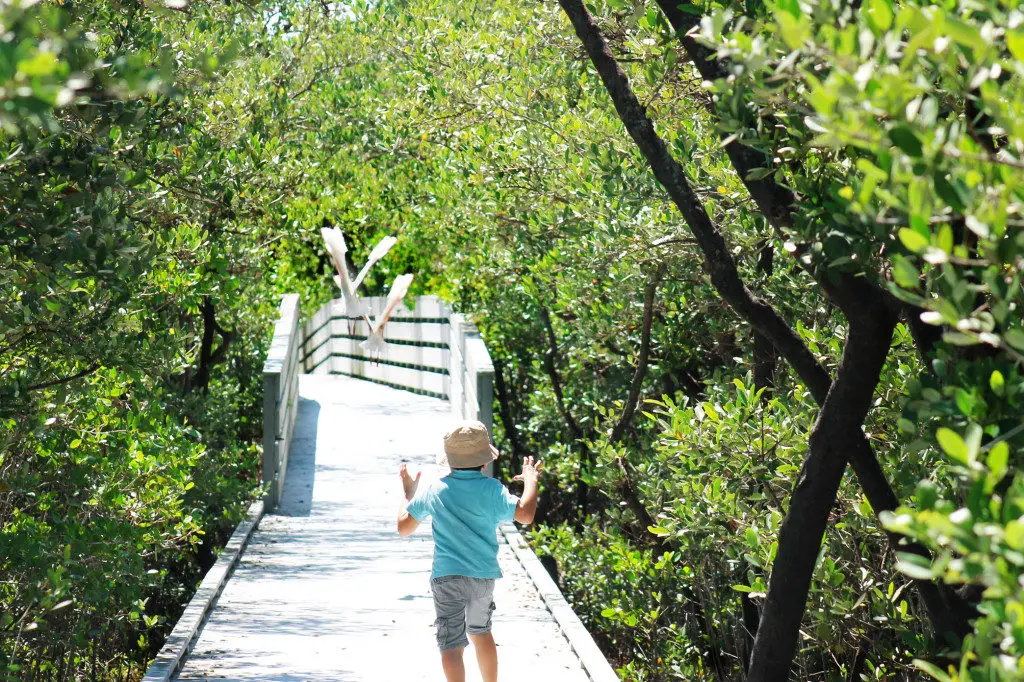 If you are looking for a place to relax, enjoy the wonderful Southwest Florida sunshine and gorgeous natural beauty of the area, the Westin Cape Coral is without a doubt the place to stay at.  Huge rooms with full kitchens, private screened balconies overlooking the Gulf of Mexico and washer and dryer in each room give you all of the comforts of home with resort amenities and wonderful service.
You can visit the Westin Cape Coral Resort at Marina Village's website for more information or like Westin Cape Coral Resort at Marina Village on Facebook page to stay up to date on the resort's latest news, events and specials.