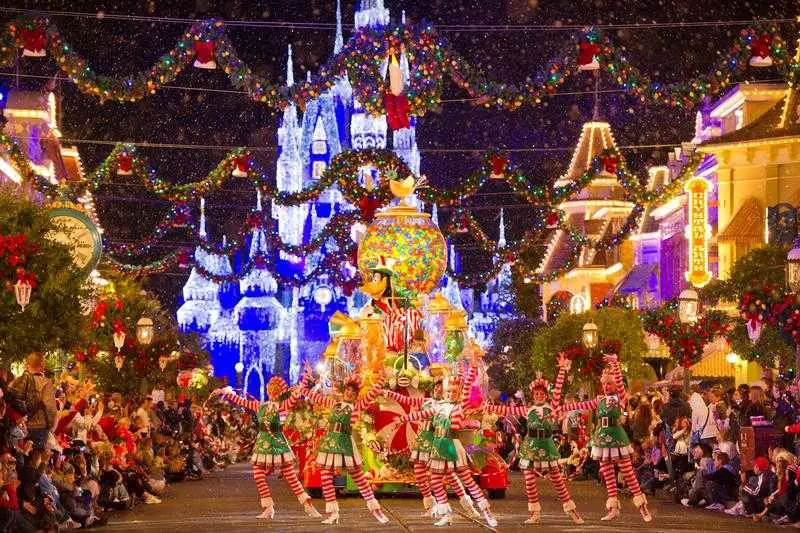 There is nothing more magical than the holidays.  This holiday season Orlando is offering visitors the gift that keeps on giving with 59 days of unique winter holiday celebrations throughout the entire destination. From Nov. 8 to Jan. 5, families can experience all the joy of the season while basking in Orlando's year-round sunshine.
Here are just some of the special holiday activities you can enjoy in Orlando for the holidays.
Holidays at the Theme Parks
Home to seven of the world's top theme parks, Orlando celebrates the holiday season like nowhere else. From spectacular fireworks displays to festive live entertainment, Orlando's theme parks offer something for every member of the family.
Celebrations Outside the Theme Parks
From giant gingerbread creations to two million pounds of ice, Orlando's seasonal celebrations extend beyond the theme parks. Visitors looking for unique ways to celebrate are sure to find new favorites in local traditions.
For more information about vacation experiences in Orlando, to order a complimentary vacation planning kit that includes a comprehensive Official Visitors Guide and Orlando Magicard® or to purchase discount attraction tickets, visitors can log onto Orlando's official website at VisitOrlando.com or call an Official Travel Counselor at 1-800-551-0181 (United States and Canada) or 407-363-5872. For real-time updates, follow us at Twitter.com/VisitOrlando and Facebook.com/VisitOrlando.
Visit Orlando will be sharing ideas and tips to help visitors get the most fun out of their holiday vacation, on visitorlando.com/holidays.
Follow 365 Things to Do In Southwest Florida on Facebook for the best travel ideas, events and attractions for the whole family.