Disclosure: We visited Datz on our recent family vacation to Tampa as part of a press trip to discover all the best things to do in Tampa With Kids and part or all of our meal was complimentary. However all opinions are sincere and are my own.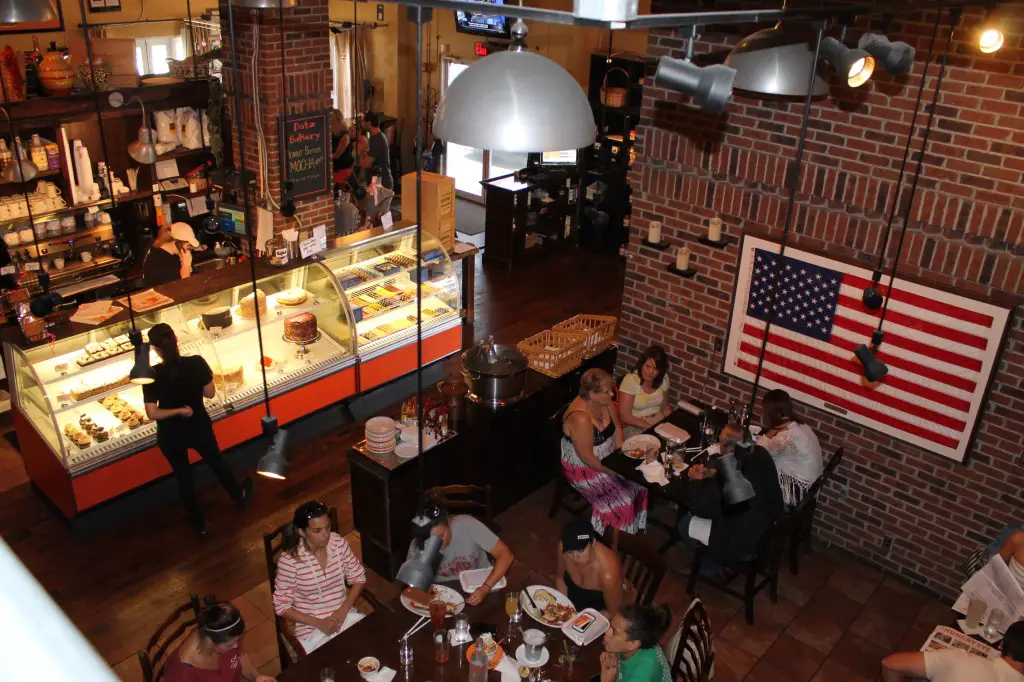 I have been hearing great things about Datz for a while now so when it was time to plan a family trip to Tampa, Datz was the first eatery on our list.
There is nothing common about Datz.  It's fun atmosphere and funky menus subtly hint to the memorable experience that is in store for your taste buds.  I love to travel and have to say that I am sometimes disappointed by the lack of creativity and variety you will find in many restaurants, delis and sandwich joints. I am always surprised by the similarity in menu offerings.  That is not the case with Datz.  Datz is not a deli, not a restaurant, not a bar but has characteristics of all of these. They call themselves a gastropub, and according to their website they are "comfort food with a flair, a craft beer oasis, a bourbon lover's paradise, a culinary education center and a specialty food market all rolled into one."
The menu features a wide array of offerings from black truffle fries, to blackened salmon club  and chicken paired with cheddar Belgian waffles with jalapeño-maple syrup.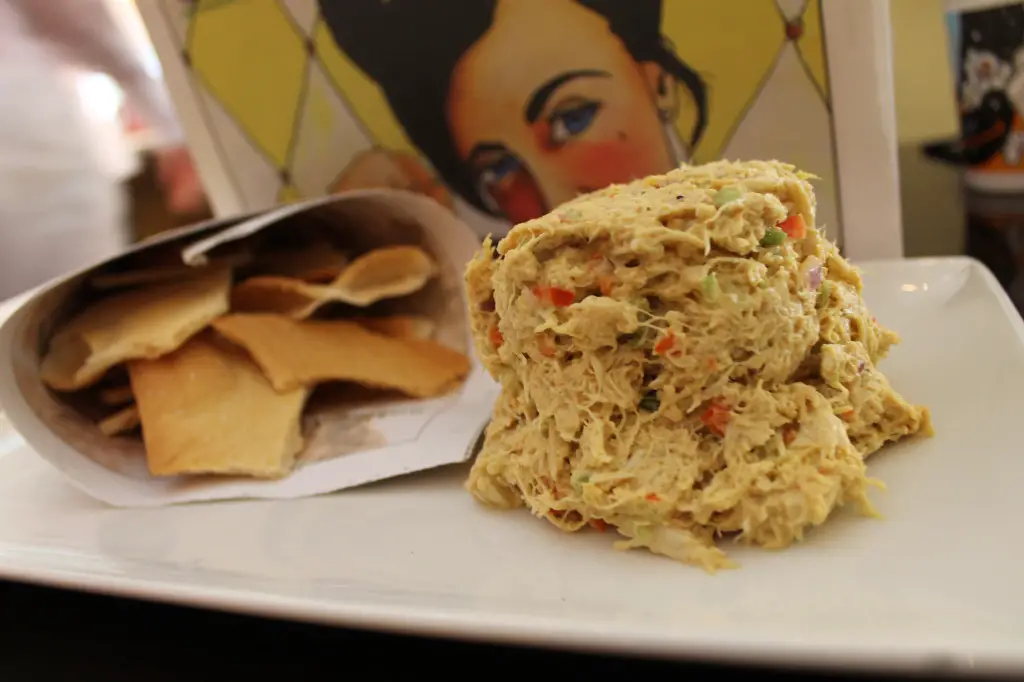 We started off with the curry crab spread, fresh vindaloo-curry crab served cold with house-baked lavash.  This was the perfect hot summer appetizer, although by the size of it it could have been an entree. The curry flavor gave it that exotic and adventurous taste without being overpowering or too spicy. Even the kids love it and they are usually not big fans of curry.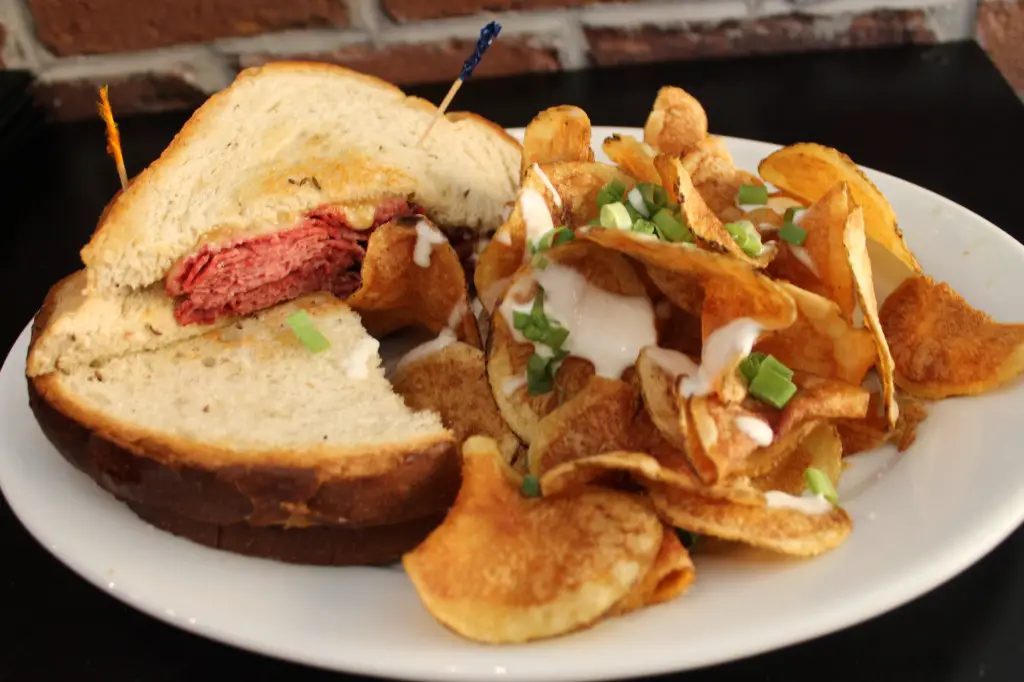 I ordered the Ty's Two Fister sandwich: sy ginsberg's corned beef, house-smoked pastrami, swiss, muenster and honeycup mustard on house-baked pumpernickel.  Tender, juicy and just melt in your mouth good this sandwich was one of the best pastrami sandwiches I have ever had.  Back home my husband and I almost got in a fight over the sandwich leftovers, and even the day after the Ty's Two Fister is still amazing.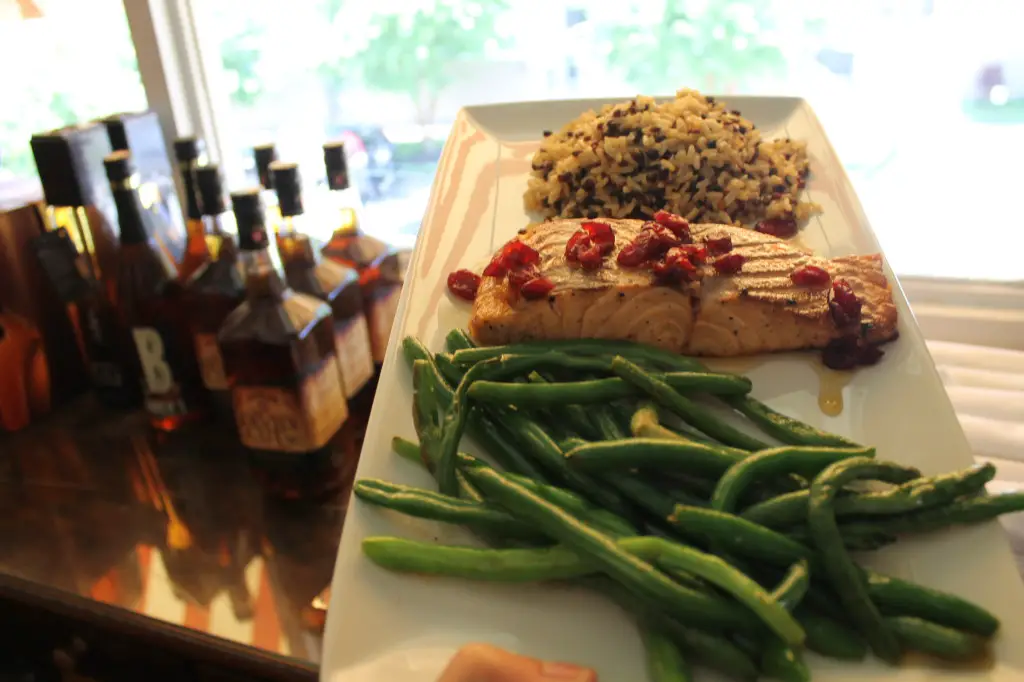 My husband ordered the honeyed salmon which came accompanied by wild rice, dried cranberries and vegetables and drizzled with Datz's local honey.  I am not big fan of salmon but this salmon was cooked to perfection and the sweetness of the honey along with the cranberries was just the perfect combination of flavors.  My husband who loves salmon was in heaven.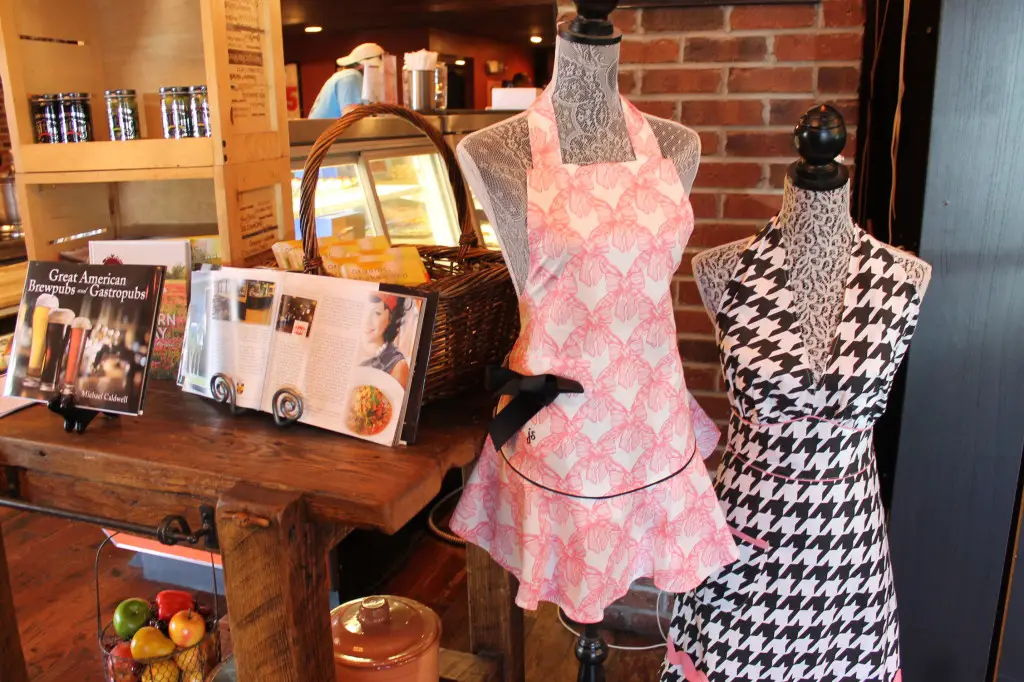 The service is friendly and attentive the atmosphere fun and warm and the food a delicious experience we plan on repeating. The portions where so big we had to take some home and we had absolutely no room for dessert, but that is a great excuse to come back and take our taste buds on a completely different adventure next time!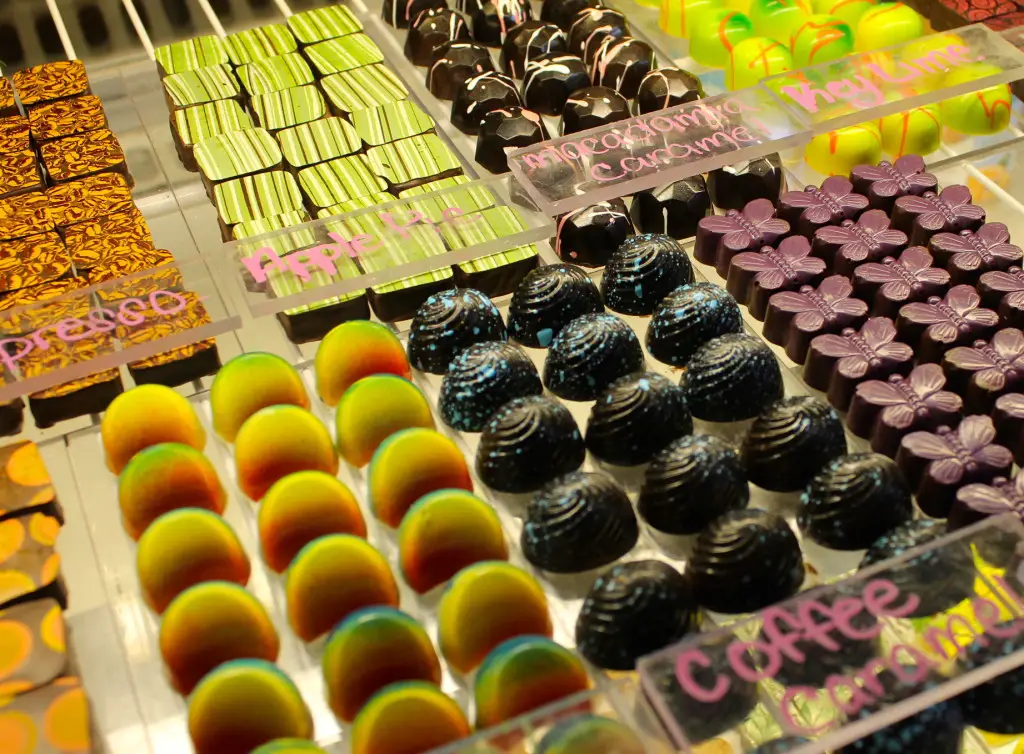 After our meal we walked next door to Dough, the bakery by Datz. The perfect place to pick up some fresh pastries, have a refreshing Gelato or grab some delicious chocolates.  Here we got some bacon brittle popcorn and the world famous (well maybe Florida famous) Valrhona Chocolate Chip cookies with Maldon  Just thinking about them right now is making my mouth water.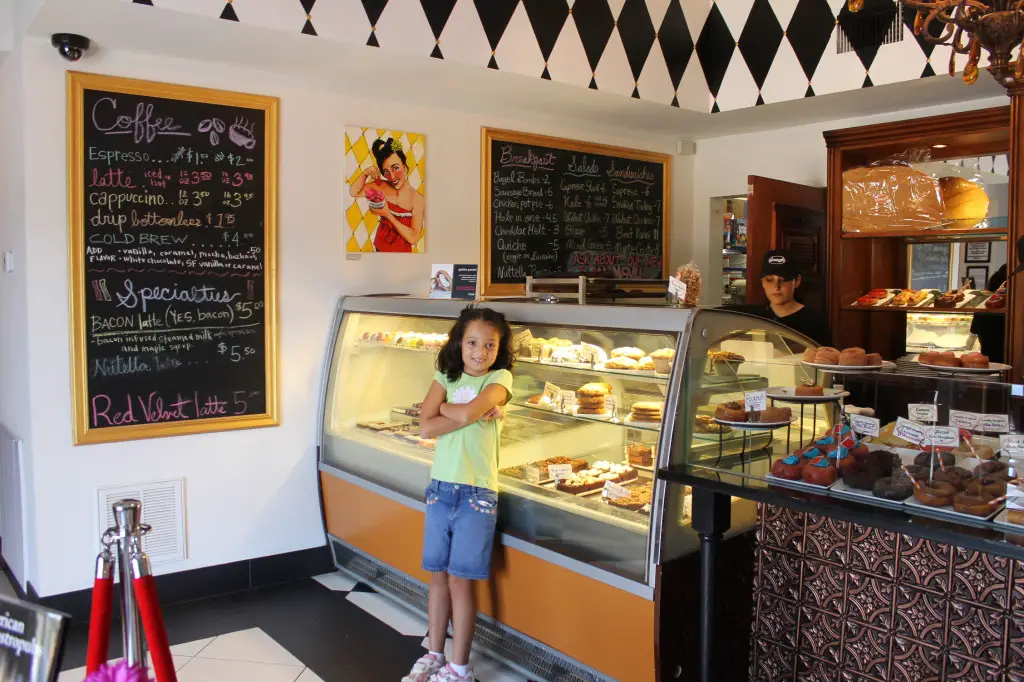 Go ahead, check out the Datz website, follow them on twitter @Datz4Foodies and like Datz on Facebook to stay up to date on the latest culinary adventures and food trends, you know like desserts in jars and bacon only appetizers!
This is part of a series of articles: Tampa with Kids , you can read more articles in the series HERE. #TampaWithKids
Follow 365 Things to Do In Southwest Florida on Facebook for the best travel ideas, events and attractions for the whole family.