Ybor City, located just northeast of downtown Tampa, was founded in the 1880s by cigar manufacturers and was populated by thousands of immigrants, mainly from Spain, Cuba, and Italy eventually becoming the cigar capital of the world.
Ybor city is also home to the authentic Cuban Sandwich originally called the mixto and made for Ybor City cigar workers.
Following the depression the and World War II the cigar industry suffered and the population diminished throwing Ybor City into a long period of neglect and decay.  In the 1980's the area began a slow recovery and by 2000 many building and areas where renovated and Ybor City's revitalization turned it into a thriving entertainment district and a favorite area to visit by tourists.
Today Ybor City houses restaurants, bars and quaint shops. Known for it's lively night life and for becoming Tampa's burgeoning LGBT scene Ybor city might not be first in the list of things to do with kids but it's brick restored buildings with wrought-iron balconies and broad sidewalks are filled with historic meaning and lots of sabor Latino and charm. During the day this eclectic neighborhood is the perfect place for families to experience Tampa's history, it's food and it's colorful culture.
We arrived to Ybor City aboard the historic
Teco Street Cars,
these vintage trolleys where an instant hit with the kids.  First built in the late 1800's electric streetcars where an essential part of Tampa's everyday life until they rolled to a stop in 1946 following the World War II.  Brought back to life in 2002 the
Teco Street Car lines
cover Downtown, the Channel District and Ybor City.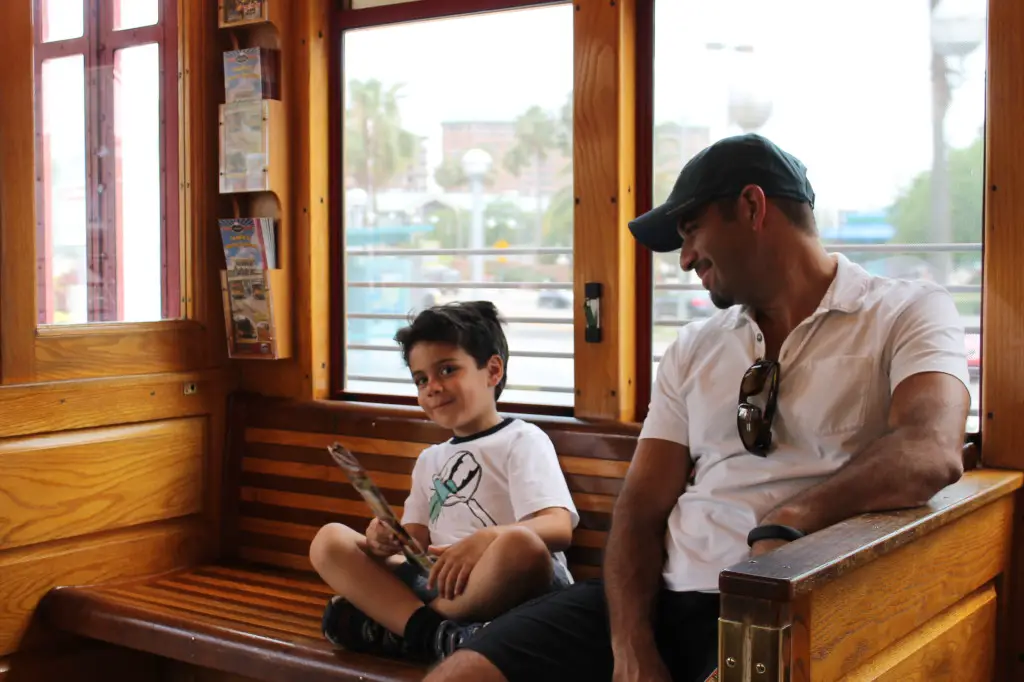 My children had never travel aboard a trolley and there was a station quite close to the
Sheraton Tampa Riverwalk
where we where staying.  Riding the trolley was the perfect way to reach many of the places we wanted to visit. A day pass is only $5 for adults and $2.50 for kids 17 and under. After a short walk from our
centrally located hotel
we arrived to the station, we stepped into the trolley car with it's beautifully restored wood and brass interiors and with a "bing-bing" we where whisked back in time.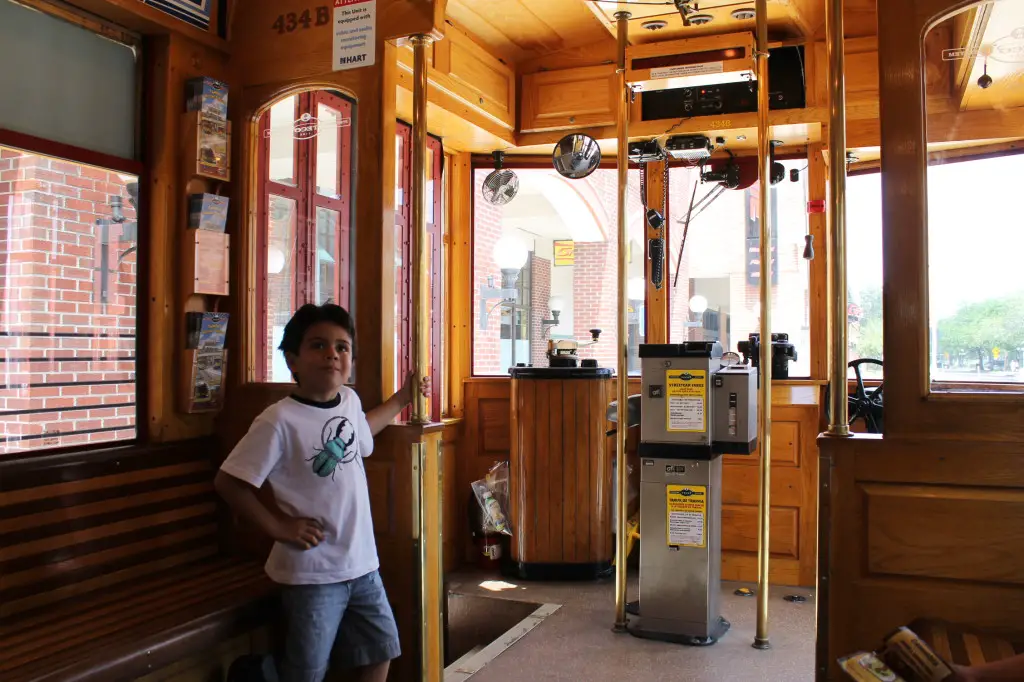 After arriving at Ybor City we walked taking in the sights, sounds and smells on our way to the Columbia Restaurant, were we had lunch reservations.  The Columbia restaurant is the oldest Spanish restaurant in Florida serving Cuban and Spanish dishes. You can read all about our magnificent
family experience at The Columbia HERE
.
Known as Tampa's National Historic landmark Ybor City  has a distinct architectural, culinary, cultural, and historical legacy that reflects its multi-ethnic composition.  Here the old and the new mix together and become a piece of living history.
We had been to Tampa many times but it wasn't until this trip that we got a real sense of it's character and rich history which had eluded us before.
This is part of a series of articles: Tampa with Kids , you can read more articles in the series HERE. #TampaWithKids
Follow 365 Things to Do In Southwest Florida on Facebook for the best travel ideas, events and attractions for the whole family.