Southwest Florida is the perfect vacation destination and when it comes to vacationing the Pink Shell Resort and Marina has everything you need for an amazing beach vacation.  The Pink Shell Resort has always been one of our favorite family-friendly resorts and we were so excited to learn that now the Pink Shell Resort is making vacationing in paradise, or anywhere in the world easier and more affordable with the Pink Shell Vacation Club.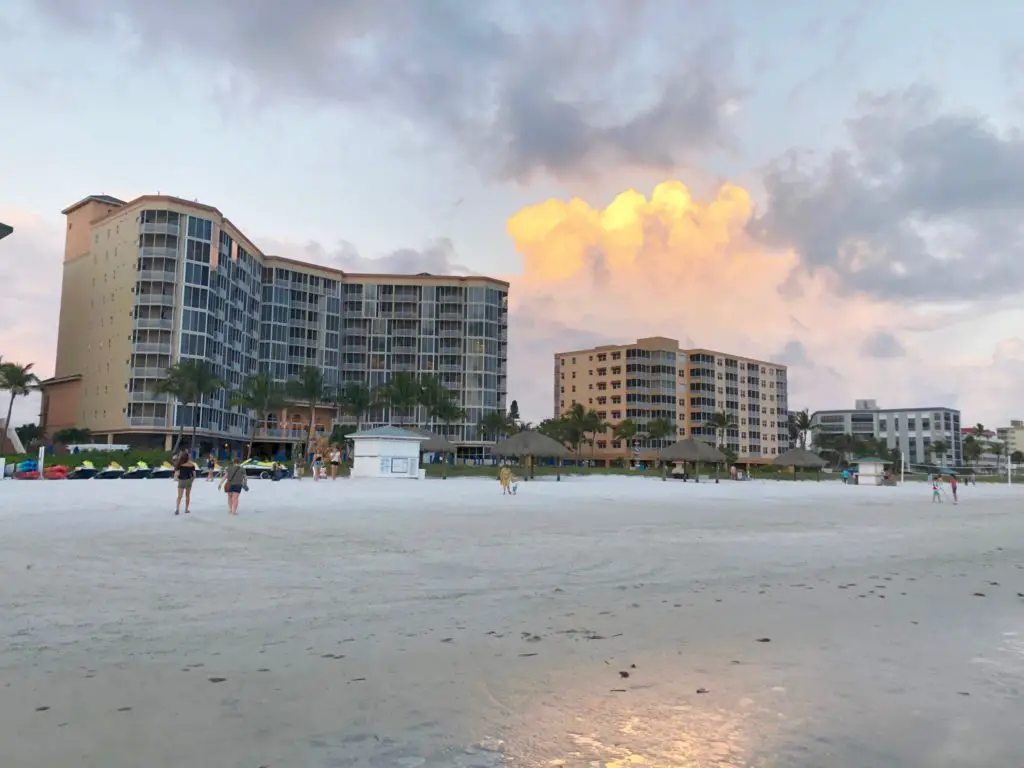 Why We Love the Pink Shell Resort
We have always been big fans of the Pink Shell Resort, it's one of our favorite family-friendly resorts in the area.  This beautiful full-service resort is located on Estero Island, surrounded by the Gulf of Mexico on one side and the Matanzas Pass on the other.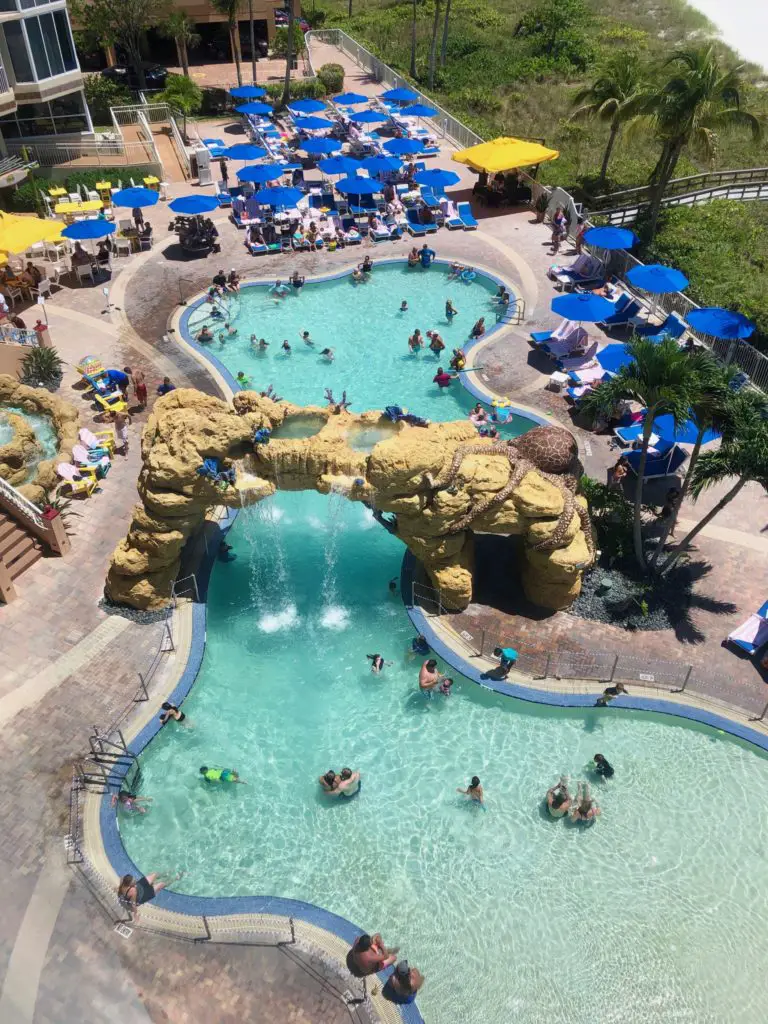 The Pink Shell Resort and Marina has a privileged beach-front location on a quiet stretch of the island only a 5-minute walk from Bowdich Point Park and just blocks away from countless restaurants.  The 12-acre resort has a private beach and it is also home to a full-service marina, two restaurants, a fabulous kid-friendly pool and a splash area for smaller kids as well as a more private pool for relaxing.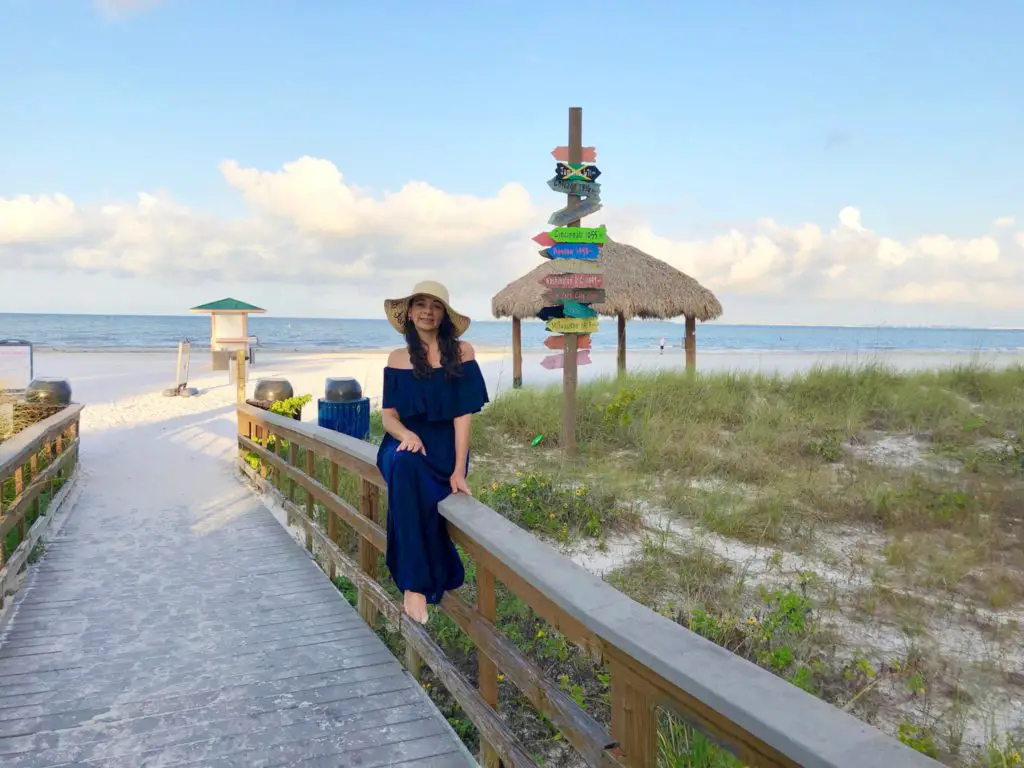 We just spent the weekend at the Pink Shell and got to enjoy long relaxing days on the white powder beaches filled with seashells, beach perfect weather, and beautiful sunsets.
We love that they have there are countless activities for everyone in the family from kayak and paddleboards at the beach, and fun family-friendly movie nights poolside to jet ski rentals and a spa and fitness center. There really is no better way to spend your summer vacation than at Pink Shell!
Vacation Better With the Pink Shell Vacation Club
When you purchase real estate interest at the Pink Shell Resort you can save up to 60% on future vacations as a member of the Pink Shell Vacation Club Member!  And this flexible timeshare program allows you to vacation where, when, and how often you want!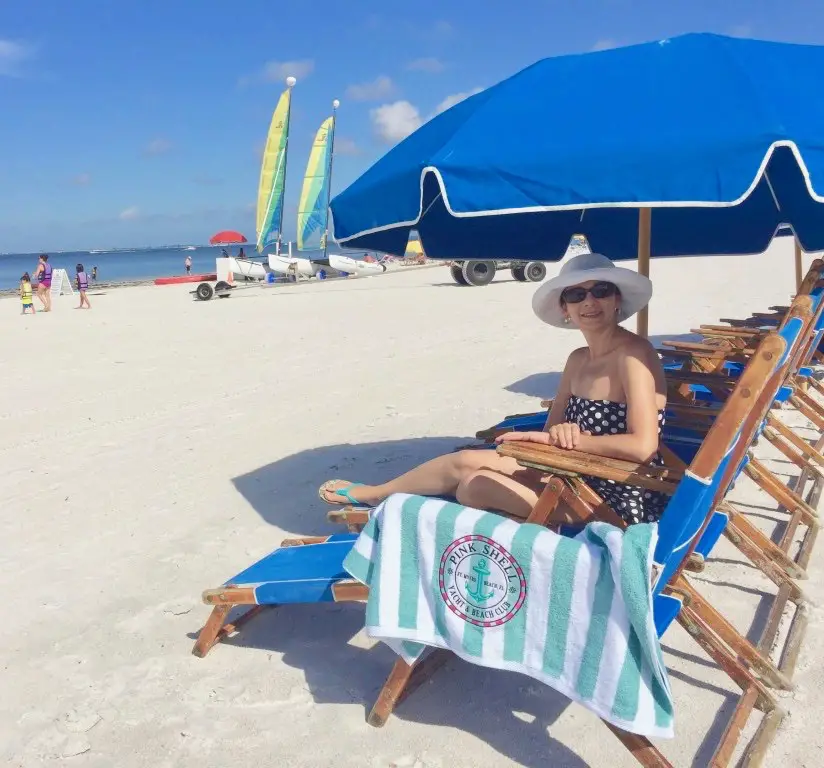 Membership in this vacation club allows you to purchase a real estate interest in Pink Shell Resort, which is represented by points. Each year, you can use your points to book a stay at the resort or at one of the thousands of other participating hotels around the world through Intervals International. And unlike traditional timeshares, there are no surprises when it comes to annual fees.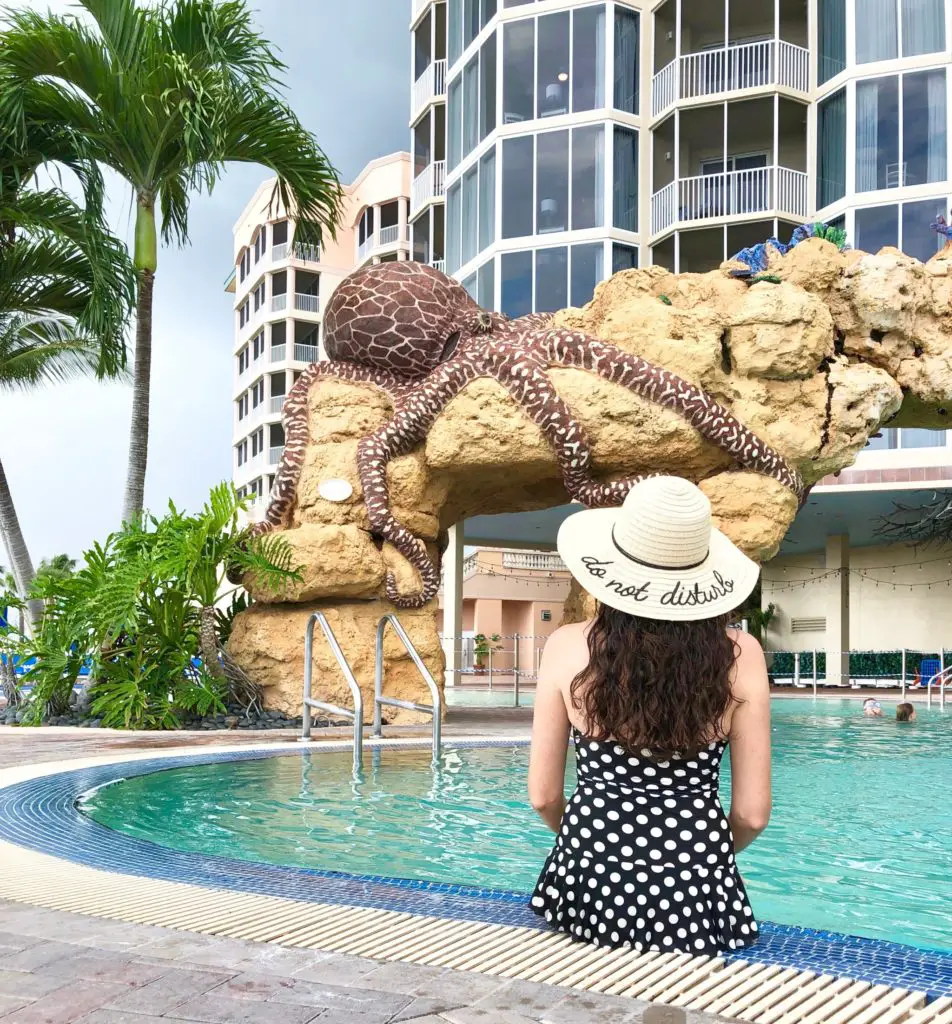 The Pink Shell Vacation Club provides a lot of flexibility letting you tailor your vacation to your needs. Unlike other timeshares that lock you into the same room and dates, you can book any time of the year at any accommodation and for any length of stay. You can also roll your vacation points into the following year or borrow from the next year so you can stay longer or get more rooms.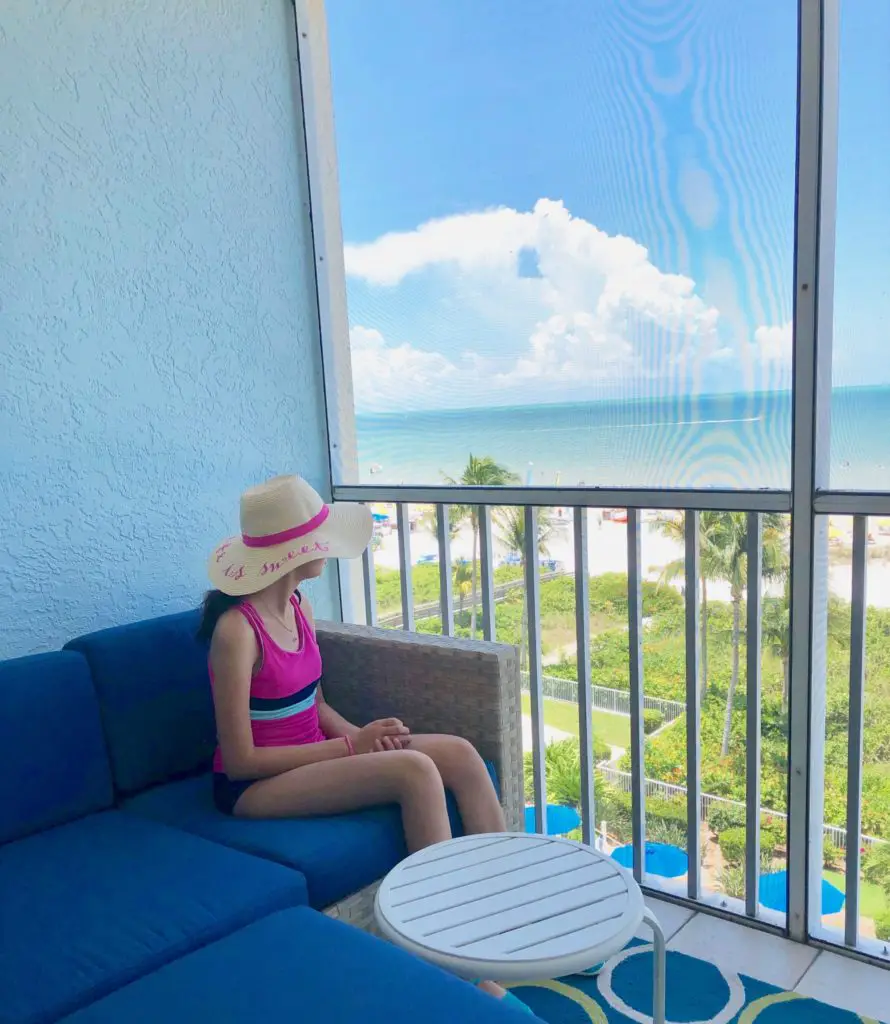 You can choose to use your points to book the room type that better suit your needs each time you vacation at the Pink Shell. There are a variety of accommodation options from a studio room, a one bedroom or a two bedrooms villa.  And all of the rooms have fantastic beach views and a screened in balcony and kitchenette area. All of the rooms have recently been renovated and  I just love the bright and modern beach decor!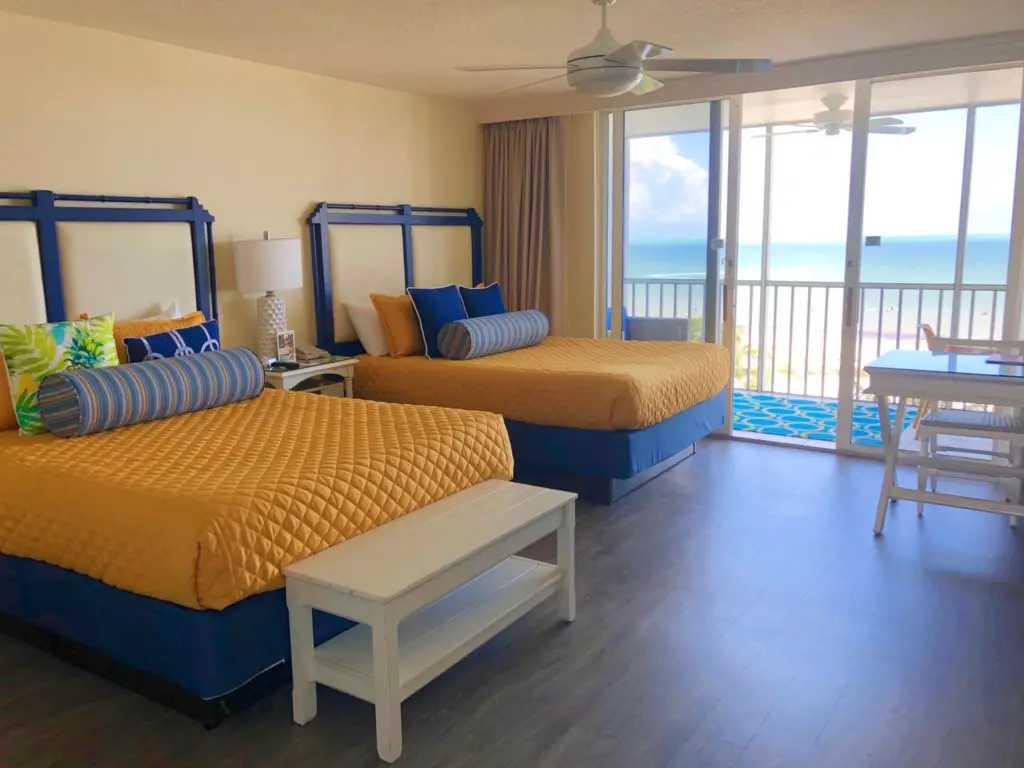 And although you're provided with plenty of flexibility through this vacation club, staying at the Pink Shell resort has a variety of great of perks. Vacation club members earn priority seating at the resort's restaurants, two free breakfasts during every stay, and discounts at the resort shops.
One of my favorite perks is that when you buy a minimum of 3,315 points you can enjoy the Pink Shell Resort year round!  That means that you will have access to all of the resort amenities which include: three resort-style pools, a splash pad for younger kids, private beach, two restaurants, a fitness center with great water views, a full-service spa and a marina where you can dock your boat.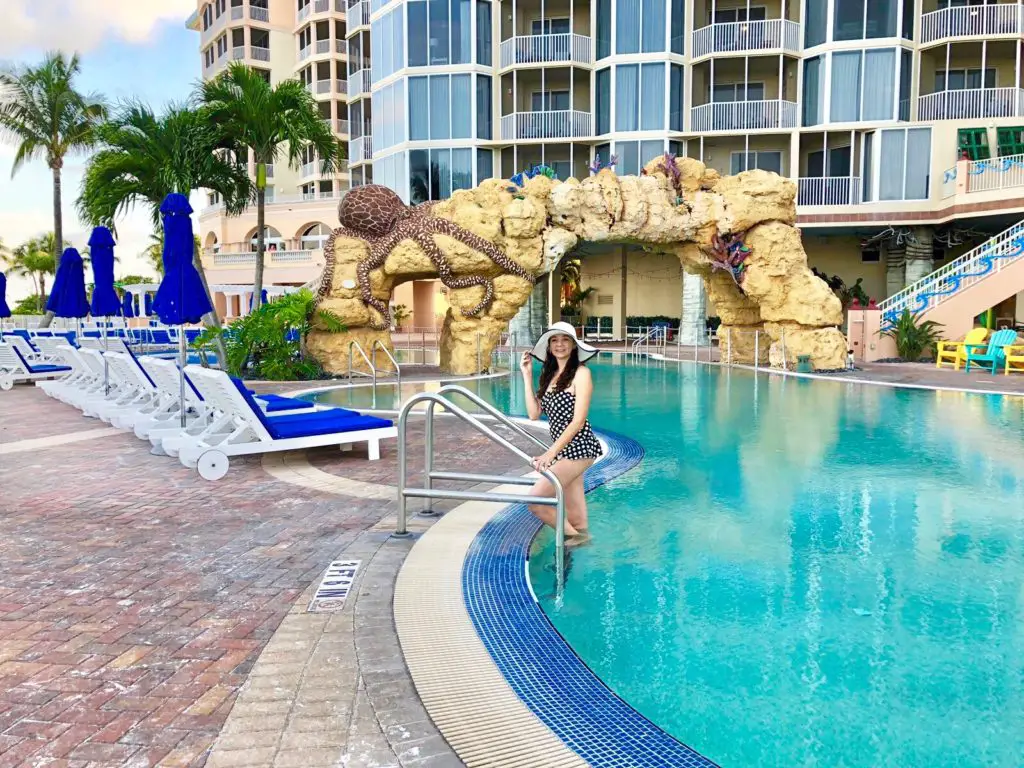 Pricing is very affordable with memberships starting at just $157 Per Month* for 1,250 Points.  You can preview the membership and enjoy everything the Pink Shell Resort has to offer with a FREE two-day pass to the resort + $100 food and beverage credit HERE.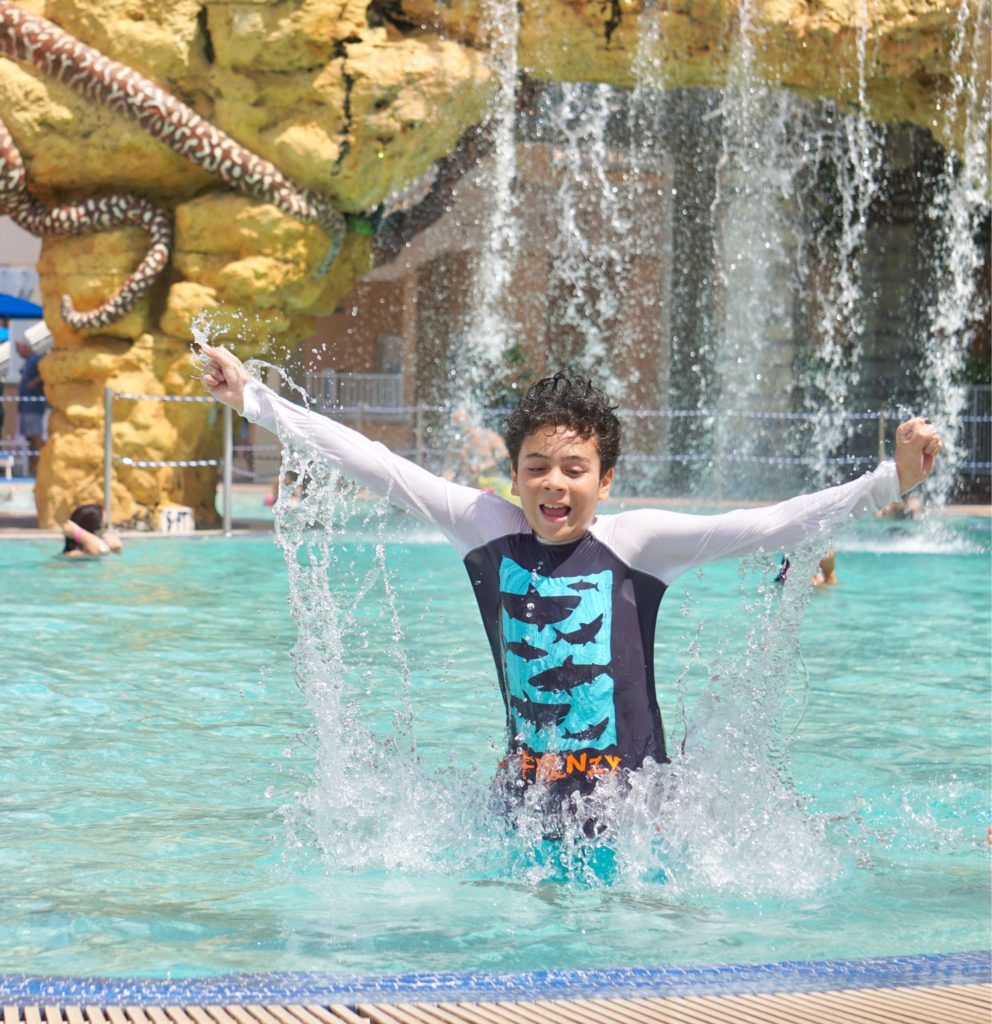 There's no reason to wait find out more about the Pink Shell Vacation Club and how not only enjoy the beach vacation of your dreams but save on future vacation at the Pink Shell Resort and Marina and all over the world. Get more information and sign up for your FREE two-day pass HERE.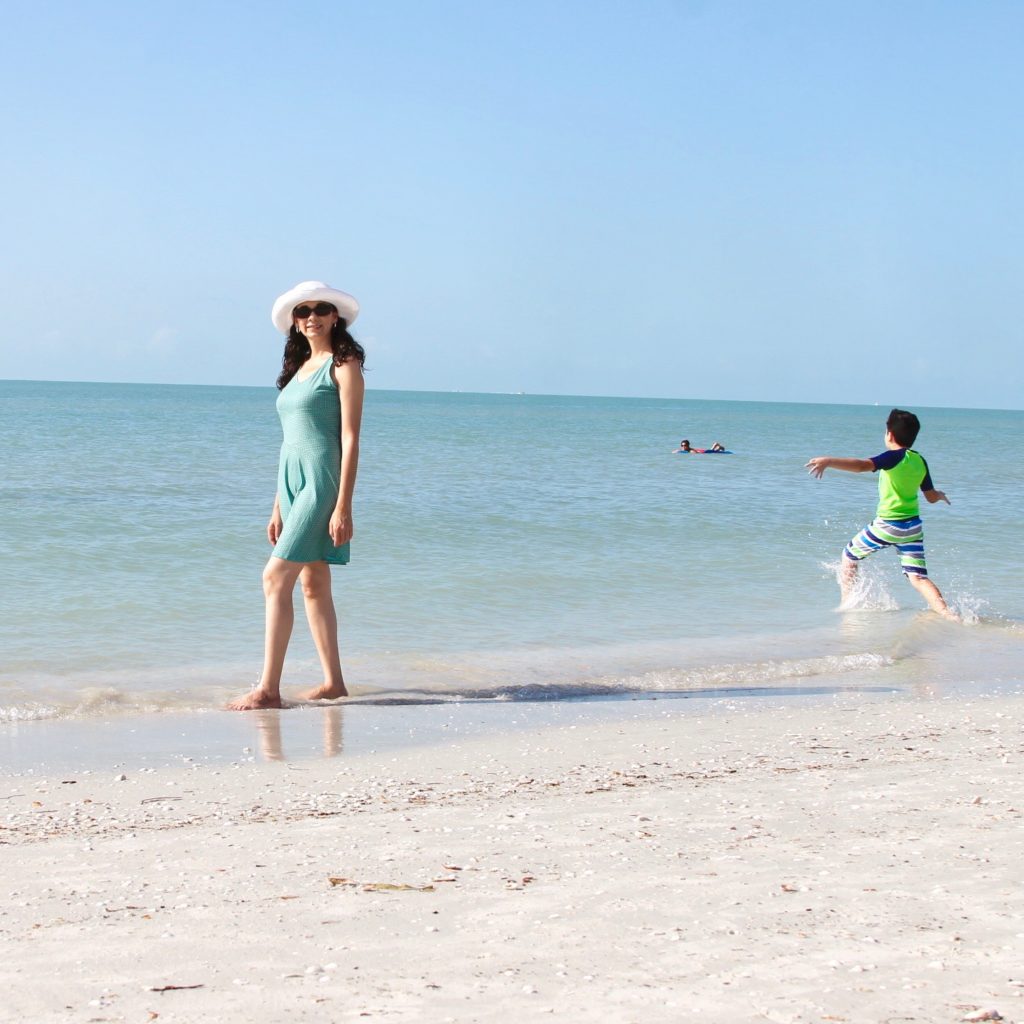 *Estimated monthly payment plus closing cost and annual dues. Installment and deposit amounts will depend on the final purchase price and qualified financing terms. Example for illustrative purposes only.