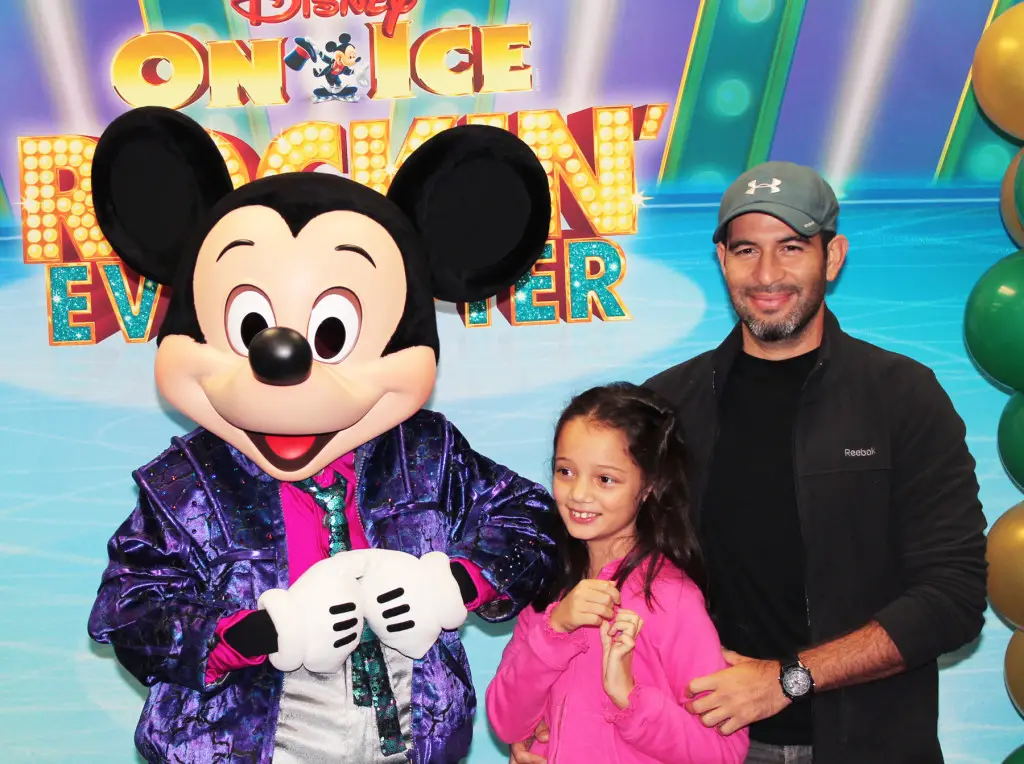 Last night I had the opportunity to attend the premiere of Disney on Ice's Rockin' Ever After show at Germain Arena in Estero with my family. Before the show started we got to meet the star of the show himself: Mickey. Everyone's favorite mouse shared a special moment with the children and everyone was able to take pictures with him.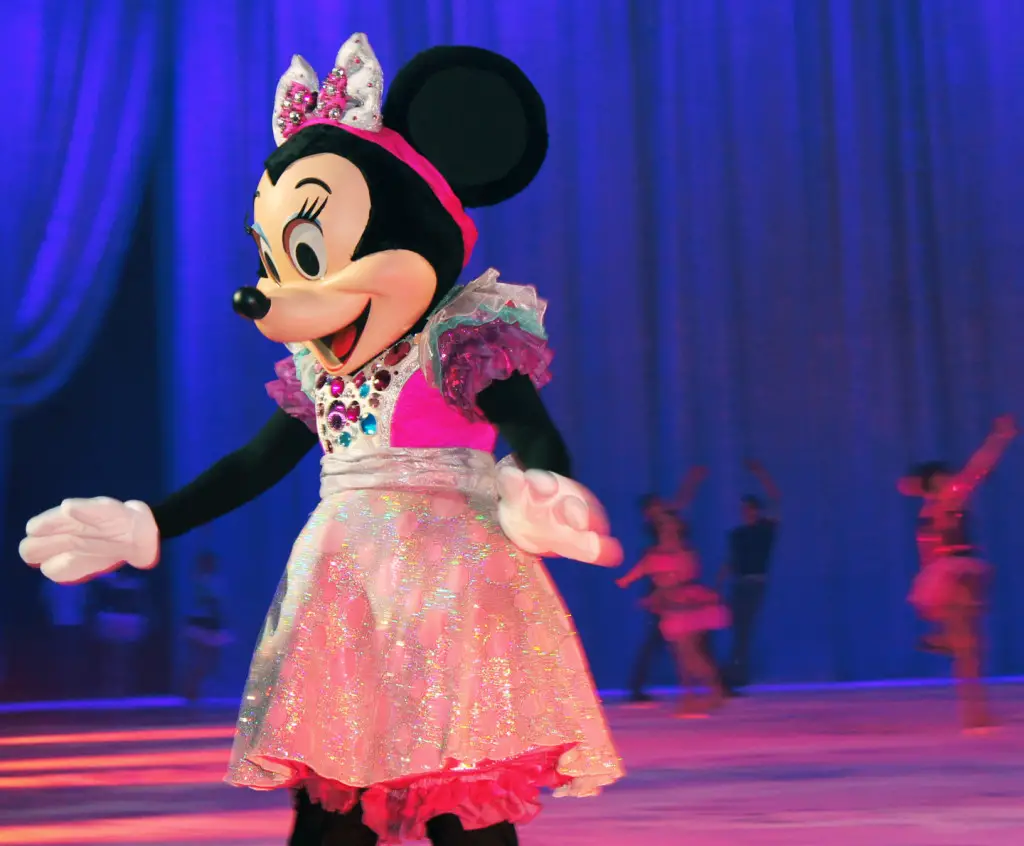 As soon as the curtain opened and Mickey and Minnie glided onto the stage you could hear all the children in the crowd cheering and clapping. I turned to see my own children. My daughter was jumping up and down on her seat with excitement while my little guy's eyes widened and a huge smile filled his face.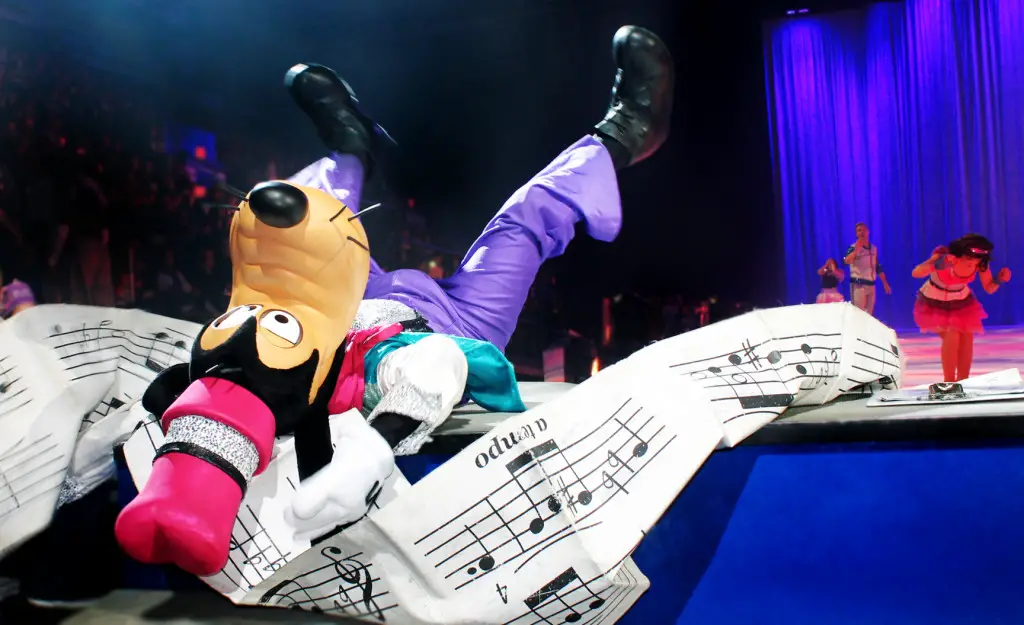 Mickey and Minnie where soon joined on stage by Goofy and Donald and soon after that the ice was filled with fairy tale characters from Cinderella's mean stepsisters and Goofy entertaining the crowd with a bit of physical comedy to a trip straight into the bottom of the sea with Ariel and her sisters, surrounded by mystical sea creatures that glowed in the dark as they glided across the ice.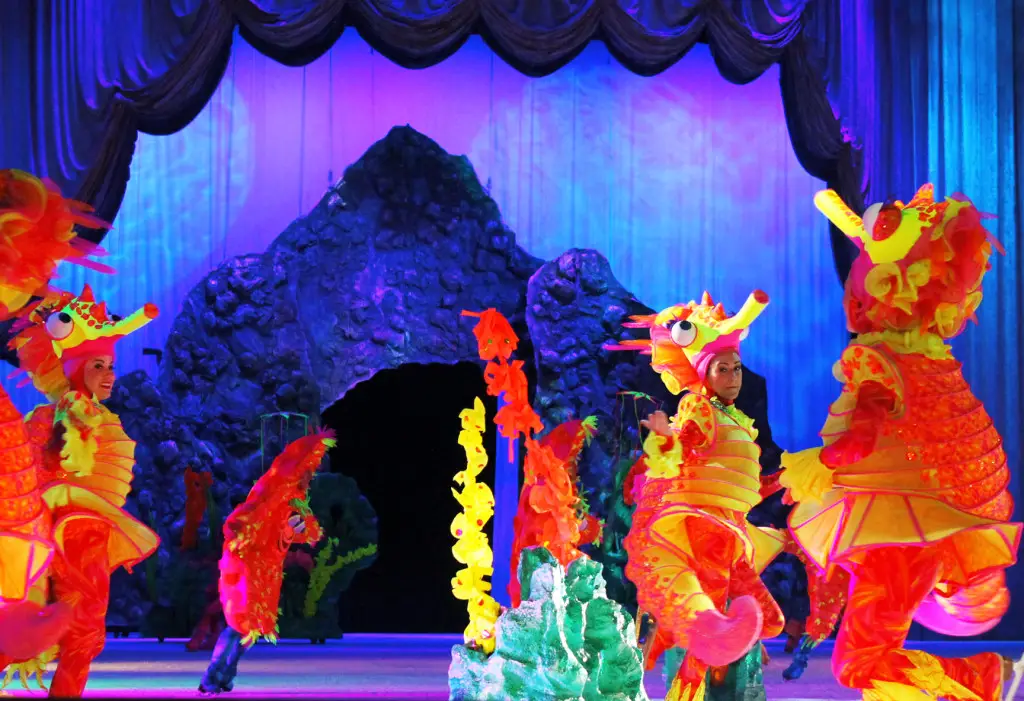 My children love the Disney characters and we never miss the Disney on Ice show when it visits Southwest Florida because they are always such fantastical and magical productions. However this time I thought that since the Rockin' Ever After show is centered around the Disney Princesses it would be something that only my daughter would enjoy, but boy was I wrong! My 6 year old son was just as amazed by this wonderful musical production filled with beautiful performances on the ice along with fun, excitement and lots of rockin' tunes. I have to admit that the kids where not the only ones dancing along with the music and gasping in awe when the the skaters glided magically on the ice, twirling or when the princes would lift the princesses up into the air.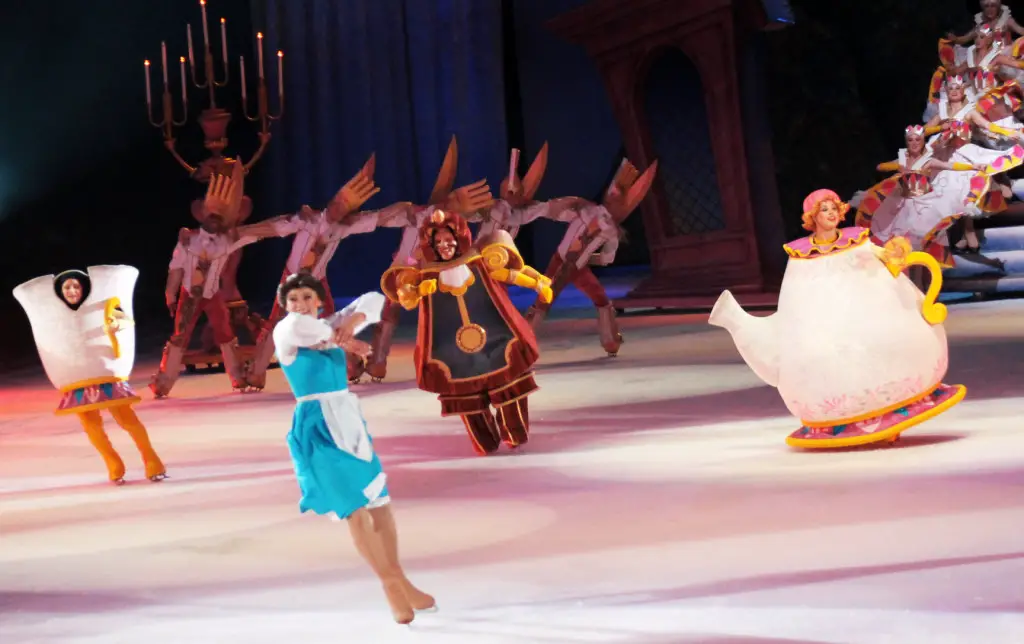 Both of my children where specially thrilled to see Rapunzel and Merida as Tangled and Brave are not only my daughter's favorite princess movies but also movies that my son thoroughly enjoyed. My personal favorite was Belle's performance alongside all of the other Beauty in the Beast characters dancing, gliding and singing along to the music of the "Be Our Guest" song. The performers where so talented and the production and costumes are just gorgeous.
This is truly a show for everyone one in the family and there and there are still lots of opportunities to attend before Disney On Ice's Rockin' Ever After production leaves Southwest Florida.
Show Information
Disney On Ice presents Rockin' Ever After is performing at Germain Arena on March 14-16th.
Performances : Friday, March 14 at 7 p.m. Saturday, March 15 at 11 a.m., 3 p.m. and 7 p.m., and Sunday, March 16 at 11 a.m., 3 p.m. and 7 p.m.
Tickets for Disney On Ice presents Rockin' Ever After are available at the Germain Arena box office,www.ticketmaster.com or call 1-800-745-3000. To learn more about Disney On Ice, go to www.disneyonice.com. You can also like Disney on Ice on Facebook here.
Follow 365 Things to Do In Southwest Florida on Facebook for the best travel ideas, events and attractions for the whole family.