Yesterday morning I attended an event at Dunkin' Donuts in Naples where I had the opportunity to taste some of Dunkin' Donuts new menu items including their new "secret" breakfast sandwich that will be available starting today. I was pleasantly surprised to find out that Dunkin Donuts offers a wide variety of sandwiches and breakfast sandwiches, most of which I had never tasted before and there are some super cool and delicious summer donuts and drinks that you will not want to miss!
My kids and I had the opportunity to taste test quite a few of these and I will share with you my thoughts.
Turkey Sausage Breakfast Sandwich
Peppered egg, a turkey sausage and cheese on soft, freshly baked English muffin make this a filling and quite flavorful option for breakfasts without the guilt since this breakfast sandwich has only 390 calories. I love the bursting with flavor spiciness of breakfast sausage but usually stay away because it's so unhealthy but this turkey sausage tasted amazing and is not as bad for you.
The New Breakfast Sandwich
Now for the secret menu item, when I received the invitation I had a hunch that the new menu item might involve bacon and sugar and I was not mistaken. Yes Dunkin Donuts is adding bacon to one of my favorite donuts, in their new Glazed Donut Breakfast Sandwich: bacon slices and pepper fried egg, sandwiched by a Glazed Donut. I personally am not a big fan of mixing my dessert and in this case my breakfast eggs and bacon but I have to admit this was not as bad as I it sounded to me and by the first bite it was actually ok. This is not for everyone but I am sure hard-core bacon lovers are rejoicing everywhere. So what say you about Dunkin' Donut's new Glazed Donut Breakfast Sandwich?
Chicken Sandwiches
I had never tried the Dunkin Donuts chicken sandwiches before. Both the BBQ and the ranch where really good with a juicy and tender piece of breaded chicken and cheese on a freshly baked French roll.
Chicken Biscuit
If you crave the crumbly, melt in your mouth goodness of a fresh biscuit for lunch this chicken biscuit sandwich is for you.
Lemonade Donut and Key Lime Donut
Being a big fan of lemon and lime flavors in summer and during any time of the year they had my attention the minute these two tart-sweet treats came to our table. The Lemonade donut has lemon filling, white icing and lemonade bark topping. While the Key Lime donut has a key lime filling and is topped with crunchy graham cracker crumbs sprinkled on white icing.
These where both good, and the perfect way to apace a key lime carving on the go a although they was room for improvement as I felt they where lacing a bit more tartness but this is coming from someone who believes a good key lime pie has to deliver enough lemon punch to make you pucker.
Hot Chocolate Coolatta®
I love hot chocolate on a cold day, but now I don't have to wait for the temperature to go down to enjoy one! The frozen hot chocolate is ideal for summer with all the sweet and rich flavor of a hot chocolate and topped with whipped cream. Now this idea was real genius, I know I will be coming back for more.
After the hard job of trying out al of these new menu items we where rewarded with the our favorite donut, I was already full but the kids still had room for more! My daughter had the a pink icing donut and my little guy was in sugar heaven while he devoured his sprinkled covered chocolate donut.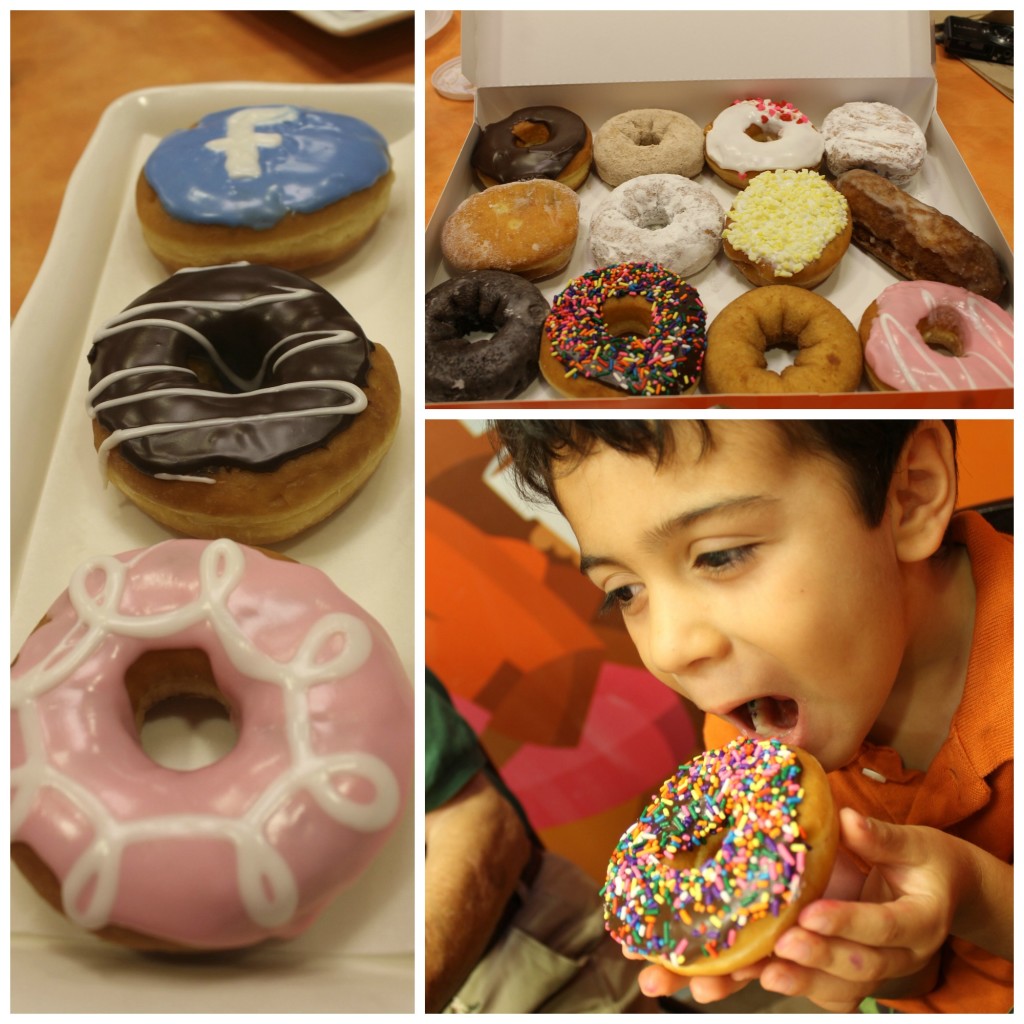 Free Donuts at Dunkin' Donuts on Donut Day
Today is National Donut Day at Dunkin' and they are celebrating it by giving away free donuts with any beverage purchase. So drop by your nearest Dunkin' Donuts and try out on of their new summer flavors or get you favorite donut free!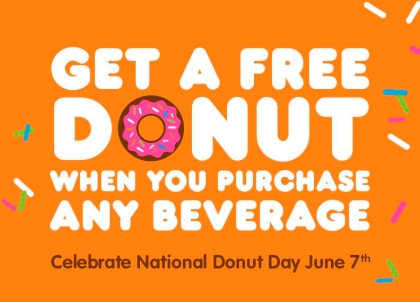 $10 Dunkin' Donuts Giftcard Giveaway
To celebrate National Donut Day we are giving away a $10 gift card to Dunkin' Donuts. To enter just follow the instructions on the Rafflecopter below. Giveaway open to US residents 18 and older. Giveaway ends 6/15/13 at 11:59pm.