National Hispanic Heritage Month is about to get a whole lot splashier! Aquatica Orlando proudly brings back Fiesta Aquatica, a vibrant pool party that will immerse guests in the rich Latin culture. This isn't just about fun and frolic in the water; it's about bridging cultures, recognizing Hispanic roots, and bringing together diverse communities under the sun in an atmosphere of mutual respect and joy. This is a great idea for taking a day or weekend trip to Orlando, just a few hours away from Southwest Florida!
Every year, National Hispanic Heritage Month is observed from September 15 to October 15 to honor the contributions and influence of Hispanic Americans to the history, culture, and achievements of the United States. It's a time to celebrate the rich traditions, diverse cultures, and innumerable contributions of the Hispanic community. Recognizing the importance of this cultural celebration, Aquatica Orlando adds its unique aquatic twist to the festivities.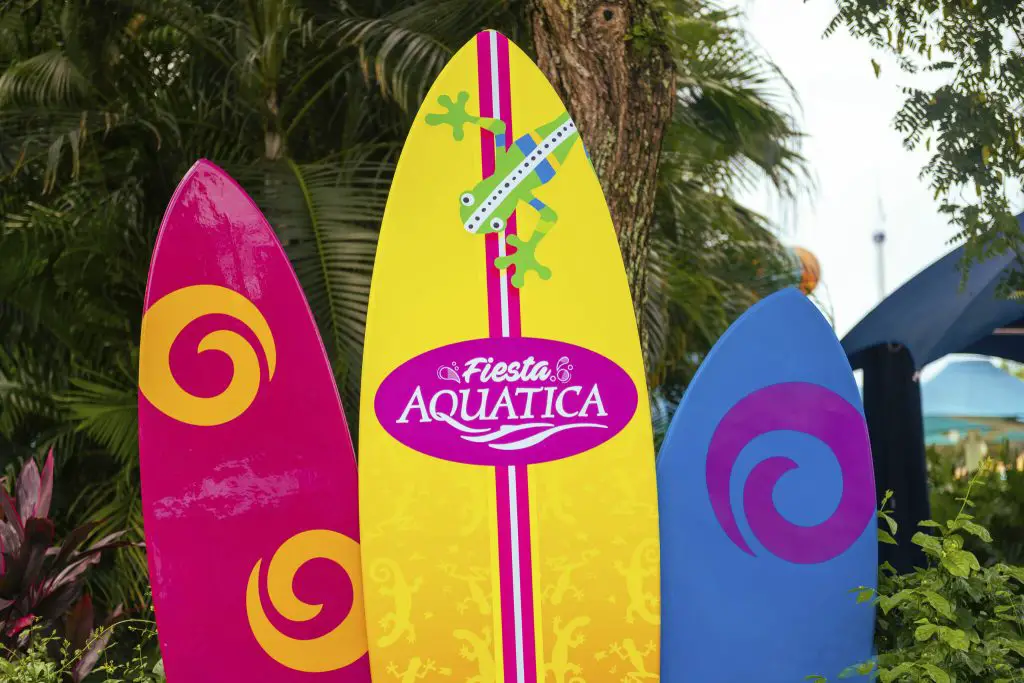 With an exciting lineup of events, latin food, and music, the festive event promises unforgettable memories for families and friends. As guests dive into Latin cuisines, sway to rhythmic beats, and enjoy the splashes, they're also diving deep into the essence of Hispanic heritage, understanding its nuances, and celebrating its vibrancy. It's more than just an event; it's an experience that instills appreciation and admiration for the vibrant Hispanic culture that has played an instrumental role in shaping the American landscape.
Fiesta Flavors: Dive into Latin Cuisine
This September, Aquatica Orlando is set to tantalize taste buds with a gastronomic fiesta. Drawing inspiration from rich Latin culinary traditions, the park's eateries are infusing their menus with flavors that capture the essence of Hispanic heritage. From spicy delights to sweet indulgences, the offerings promise an authentic culinary journey through Latin America. So, as guests dive into the pools, they can also dive deep into a world of culinary delights that offer a delectable sneak peek into the diverse world of Hispanic cuisine. Here's a glimpse of what's on the menu:
Returning Favorites:
For those who have previously indulged in Aquatica Orlando's Hispanic culinary delights, some all-time favorites are making a triumphant return. These beloved dishes, which have garnered rave reviews in the past, encapsulate the rich flavors and textures synonymous with Latin cuisine.
Arroz Con Pernil with Plantains
Mango Margarita
A selection of Empanadas – Beef and Cheese, Spinach and Artichoke, and Buffalo Chicken
Tripleta Sandwich
Pico de Gallo Pizza
Spicy Pineapple Plunge Margarita
Manta Mojito
All-New Temptations:
As Aquatica Orlando continues to innovate and elevate the dining experience, this year introduces an enticing line-up of brand-new culinary delights. Drawing deep from the wellspring of Latin flavors and traditions.
Tres Leches Cupcake
Frozen Horchata (with optional alcohol)
Cheese Quesadilla Empanadas
Shredded Chicken Flautas
Dulce de Leche Cupcake
These delectable offerings can be savored at popular spots like Waterstone Grill Mango Market, Papa's Cantina, Kuri's Beachside Panini, and Walkabout Pizza.
Rhythms and Revelries: The Heartbeat of Fiesta Aquatica
Music is deeply woven into the fabric of Latin culture, serving as a vibrant reflection of its rich history and diverse traditions. At Fiesta Aquatica, this essence is celebrated with lively Latin rhythms that invigorate the atmosphere. The beats and melodies, echoing stories and emotions from Latin heritage, ensure that the festivity is not just seen and felt, but also deeply heard, connecting everyone to the heart of Hispanic celebrations.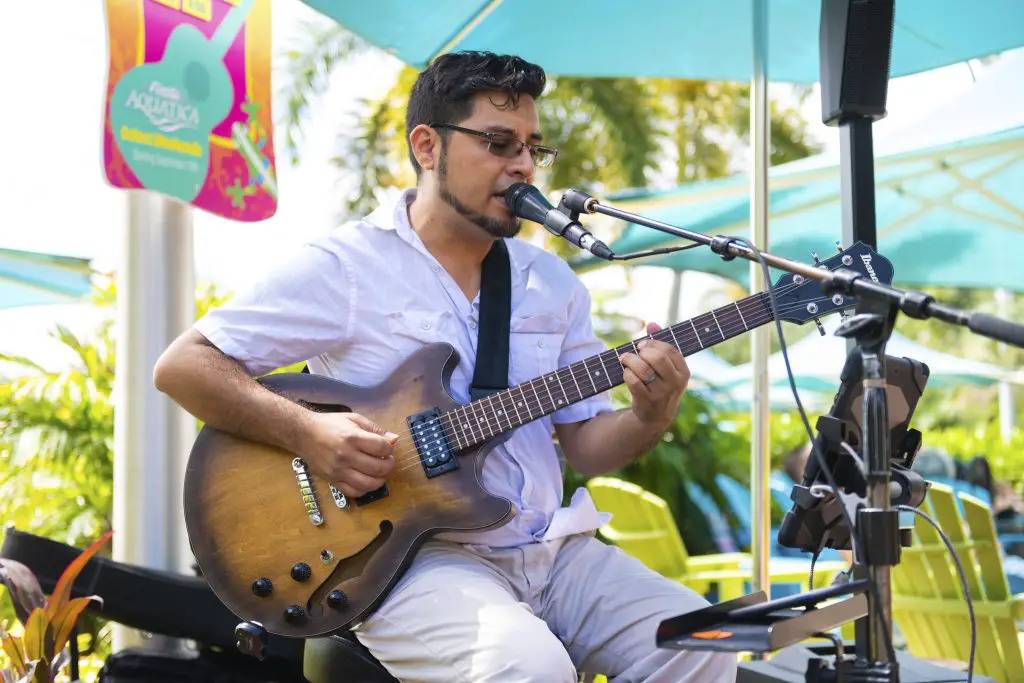 The soul of any celebration is its music and entertainment. And at Fiesta Aquatica, the rhythmic beats of Latin music promise to keep guests' spirits high:
Vibrant Soundtracks: Whether you're gliding through Roa's Rapids or gearing up for an adrenaline-filled slide, pulsating Latin tracks will accompany you on your aquatic adventures.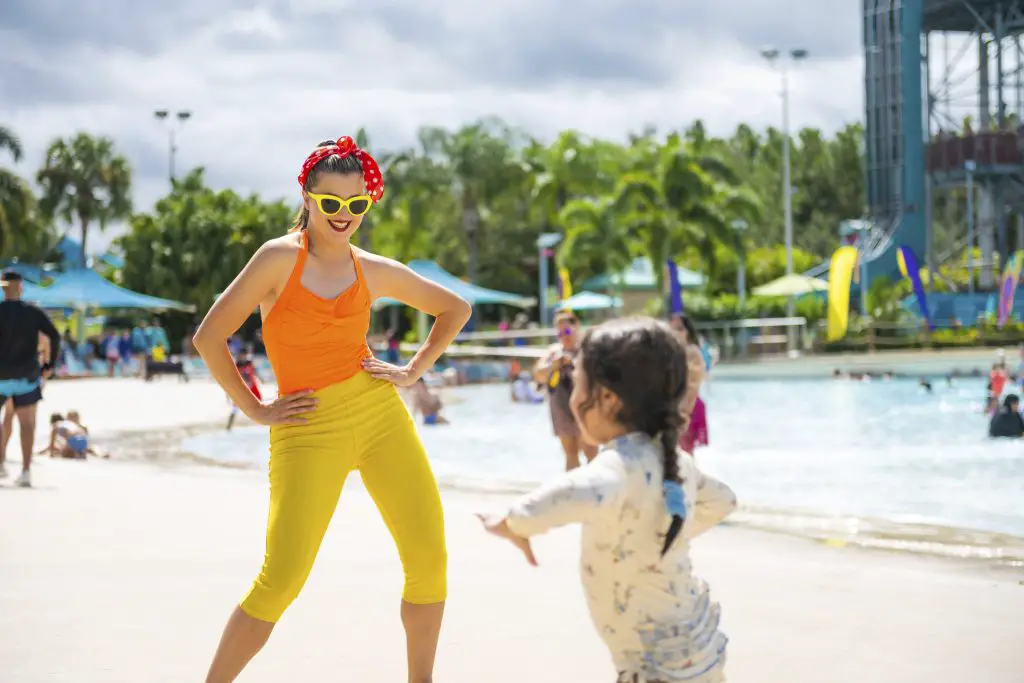 Dance and Delight: Banana Beach Cookout and Ke-Re's Bar become dance floors every weekend starting at 1:30 pm. With the warmth of the waters set at a comfortable 82-degrees, dancing becomes a joy, irrespective of the season.
Unbeatable Offers: More Fun, Less Spend
Aquatica Orlando wants guests to have a great time without spending too much. They've set up special deals to make sure everyone gets a good deal. It's all about having fun and saving money at the same time.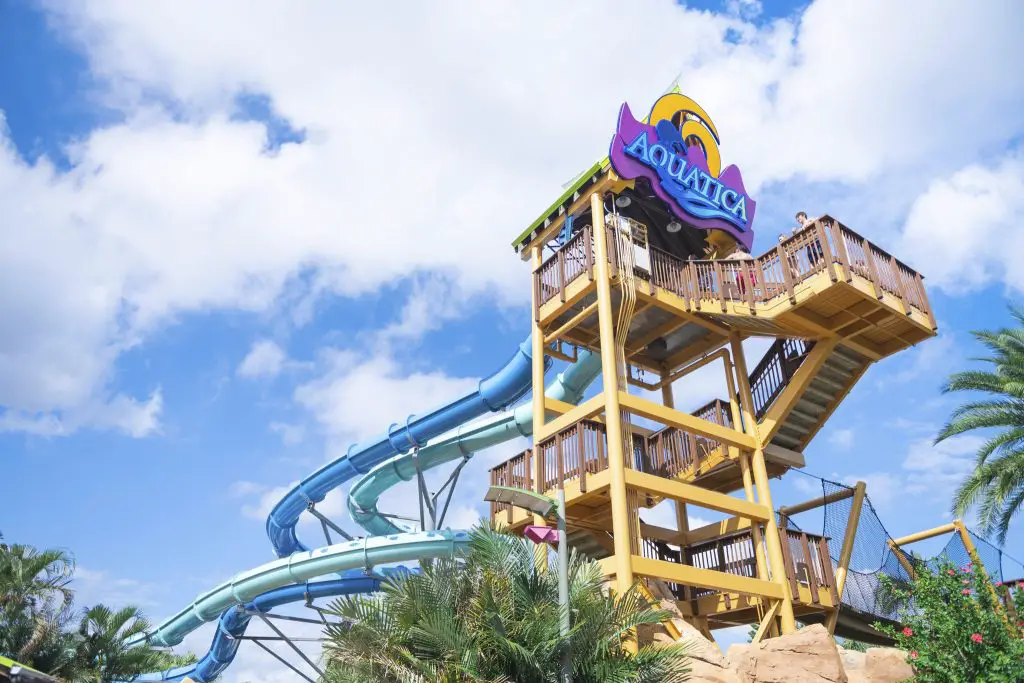 All-Day Dining: For a mere $24.99, patrons can eat and drink to their heart's content as often as once every 90 minutes. This includes a mix of Fiesta Aquatica specialities and Coca-Cola products. Buy the All-Day Dining Deal Here.
2024 Fun Card: Priced at $102.99, this card grants guests unlimited access to the park until December 31, 2024. This means attendees can participate in all the upcoming events like Fiesta Aquatica, Beach Nights in 2023 and 2024, Aloha to Summer, and much more. And there's more! Cardholders can get special rates on additional Fun Cards or park tickets. Get Your 2024 Fun Card Now.
Fiesta Aquatica Event Details:
Dates: Every Saturday & Sunday from September 9 – October 15
Location: Aquatica Orlando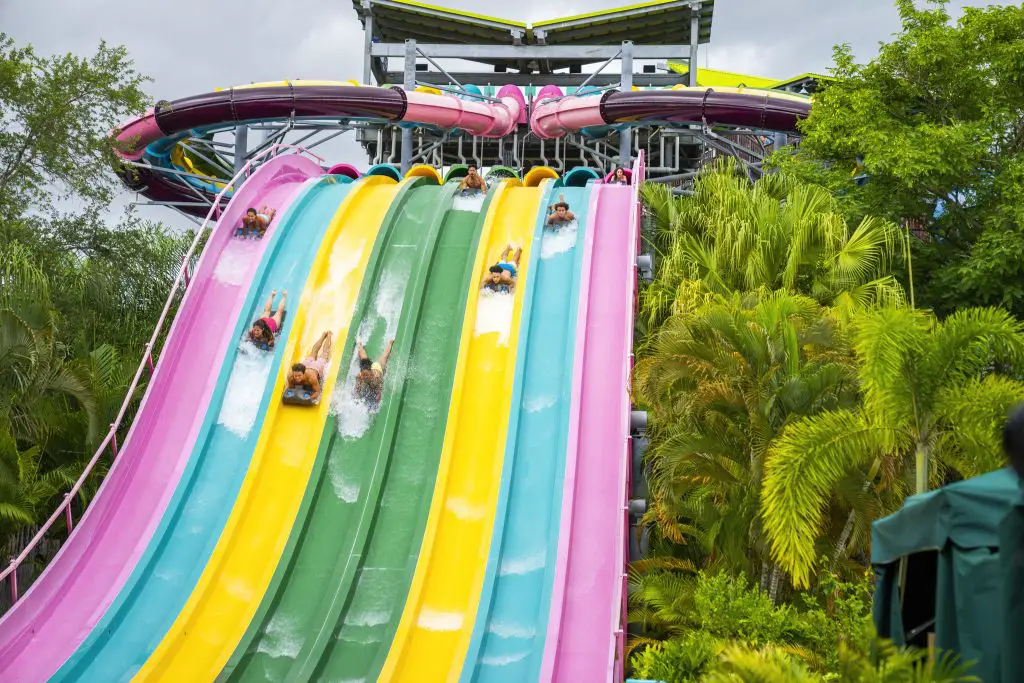 More Hispanic Celebrations
For those who can't get enough of the rich flavors and rhythms of Hispanic culture, SeaWorld's Viva La Musica is another event not to be missed.  Viva La Musica, a celebration that takes place in May around the Cinco de Mayo holiday, is a celebration on dry land with its iconic Latin concerts and an array of traditional dishes. This festive event amplifies the vibrancy of Latin traditions, ensuring guests are fully immersed in the heart and soul of Hispanic celebrations.
About Aquatica Orlando:
This award-winning waterpark, crowned #1 by USA Today's 10Best Reader's Poll, is not just about thrills but also relaxation. With its blend of exhilarating water rides, serene lounging spaces, and special kid zones, Aquatica offers something for everyone. Whether you're an adrenaline junkie or someone seeking tranquility, Aquatica promises a time to remember. So, come soak up the sun, let loose, and immerse yourself in a watery world of fun and frolic!