Stand up paddle boarding is not just one of the best full body workouts, it's also a great way to enjoy the water.  Southwest Florida is a fantastic place for paddleboarding with lots of options to enjoy the beautiful beaches and estuaries and view nature from the water.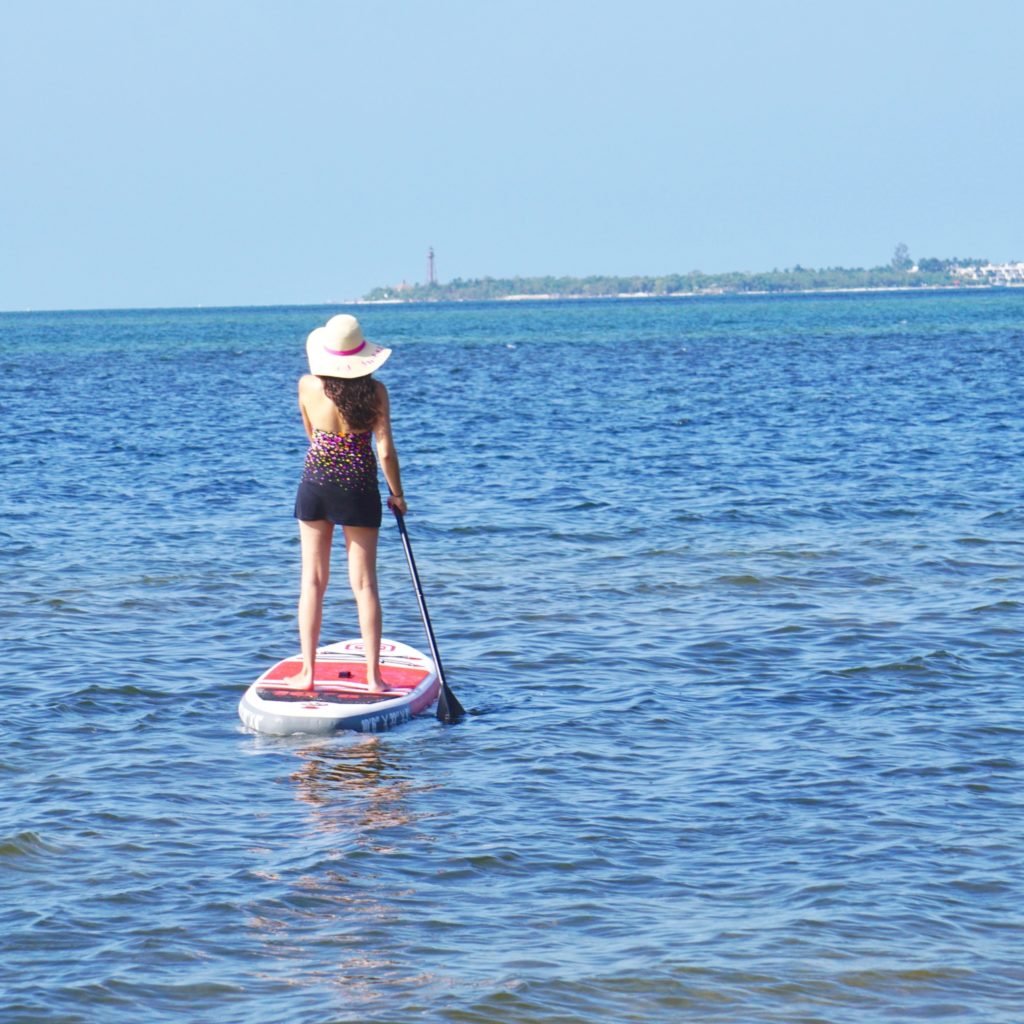 After trying paddle boarding for the first time I was hooked! I wanted to continue doing it and wanted to get my own.  We recently got the Goosehill Rainbow R inflatable SUP. It's so convenient and because we can take it anywhere we've been exploring some great places to paddle board in SWFL.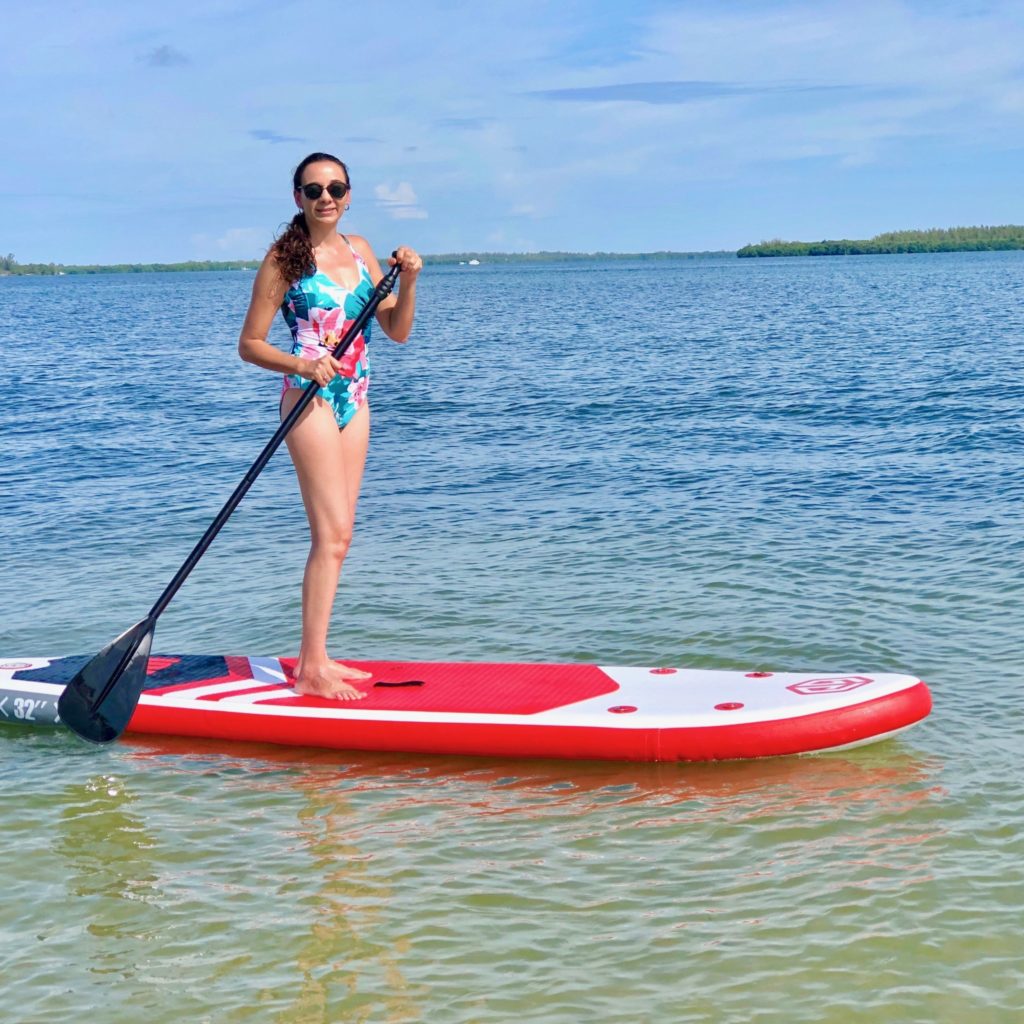 How to choose a Stand Up Paddle Board
If you're just starting out,  your best bet is to look for a paddle board that combines stability, durability, portability and ideally affordability. To start out you will want an all-round planning hull, these boards are suitable for different types of paddling and great for beginners and families. While the touring or racing displacement hull board is best suited for speed and racing and provides less stability so it requires more experience and balance.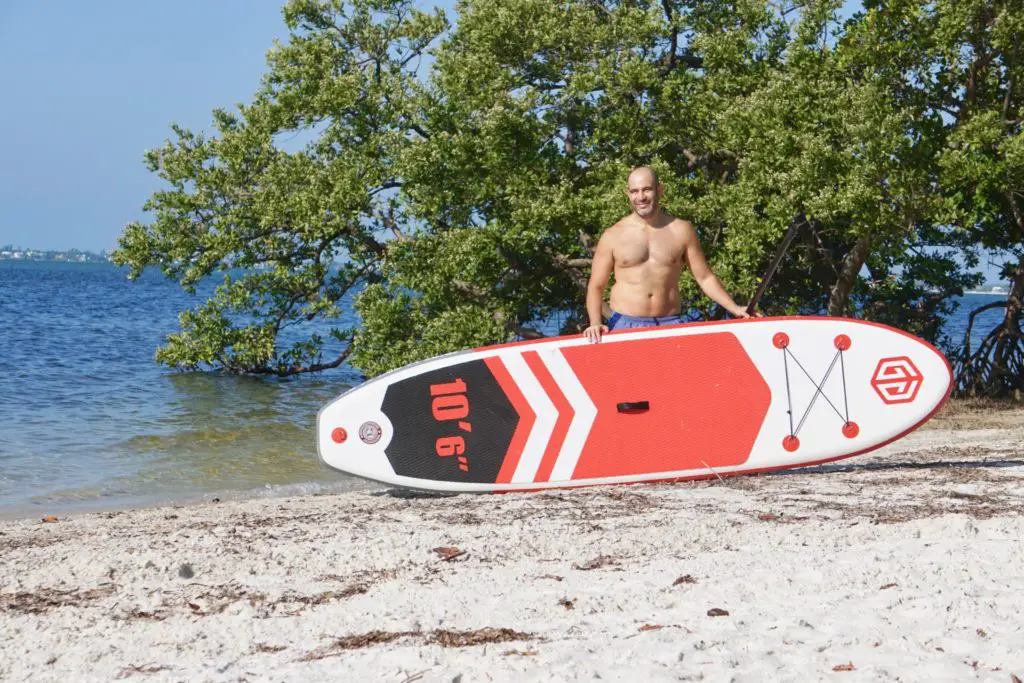 You can choose from either a  hard or inflatable paddle board.  Each one has its advantages but if you're starting up an inflatable board can be a great option as it is easier to store and transport so you can take it anywhere.  If you're considering an inflatable paddle board it's important to make sure that you're getting a quality board.
Inflatable paddle boards – what to look for 
I recently got the Goosehill Rainbow R inflatable SUP and I'm loving it! This is the latest ISUP in 2019 from Goosehill, a company that specializes in inflatable paddle boards and kayaks. This inflatable paddle board is so easy to inflate and deflate and it weighs only 20.5lbs. It comes with its own carrying bag with wheels so it's easy to transport anywhere.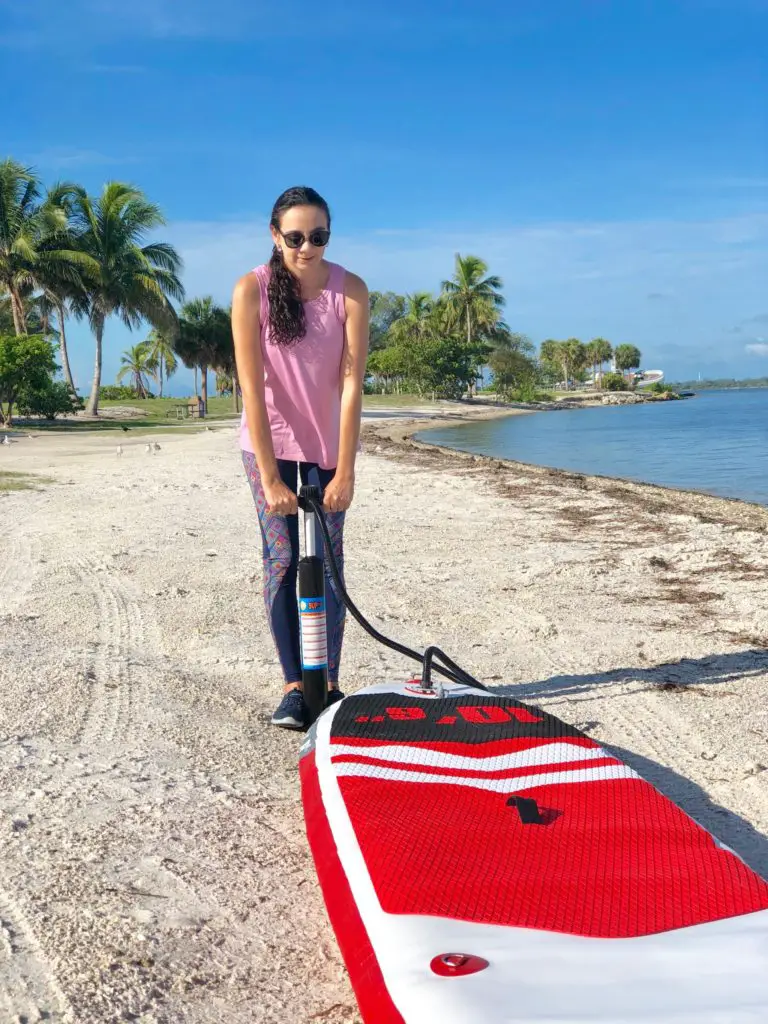 The Goosehill SUP uses Super Construction Enhancement Technology to laminate blending the traditional single layer board with an enhanced layer on each side to create a new layer. This gives the board as much stiffness and durability as a double layer board but making it more light-weight and easier to transport, so you get the best of both worlds.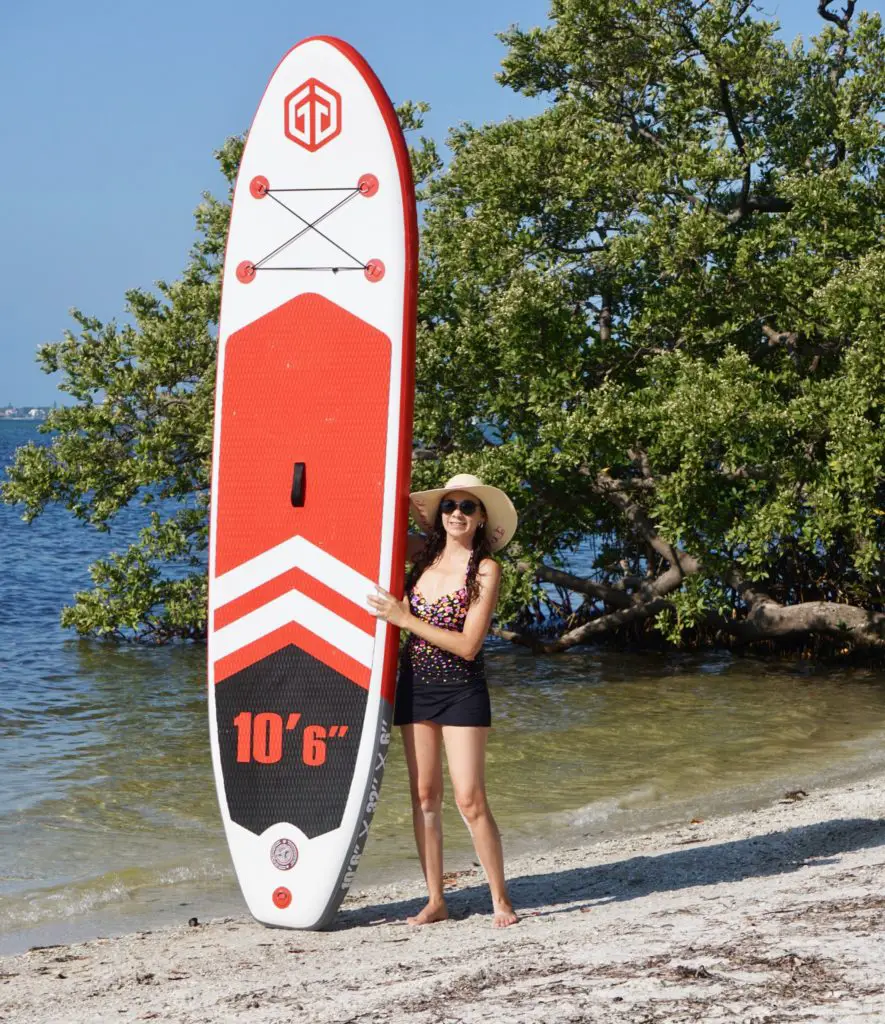 I love that this is a great SUP board for a beginner but also a fantastic option for an experienced paddle boarder.  We have been exploring different places in SWFL that are great for stand up paddle boarding and I know that we'll get so much use from this SUP all year round here in SWFL! My kids also tried it and although it was their first time on a SUP they loved it and kept their balance because of the board's great stability.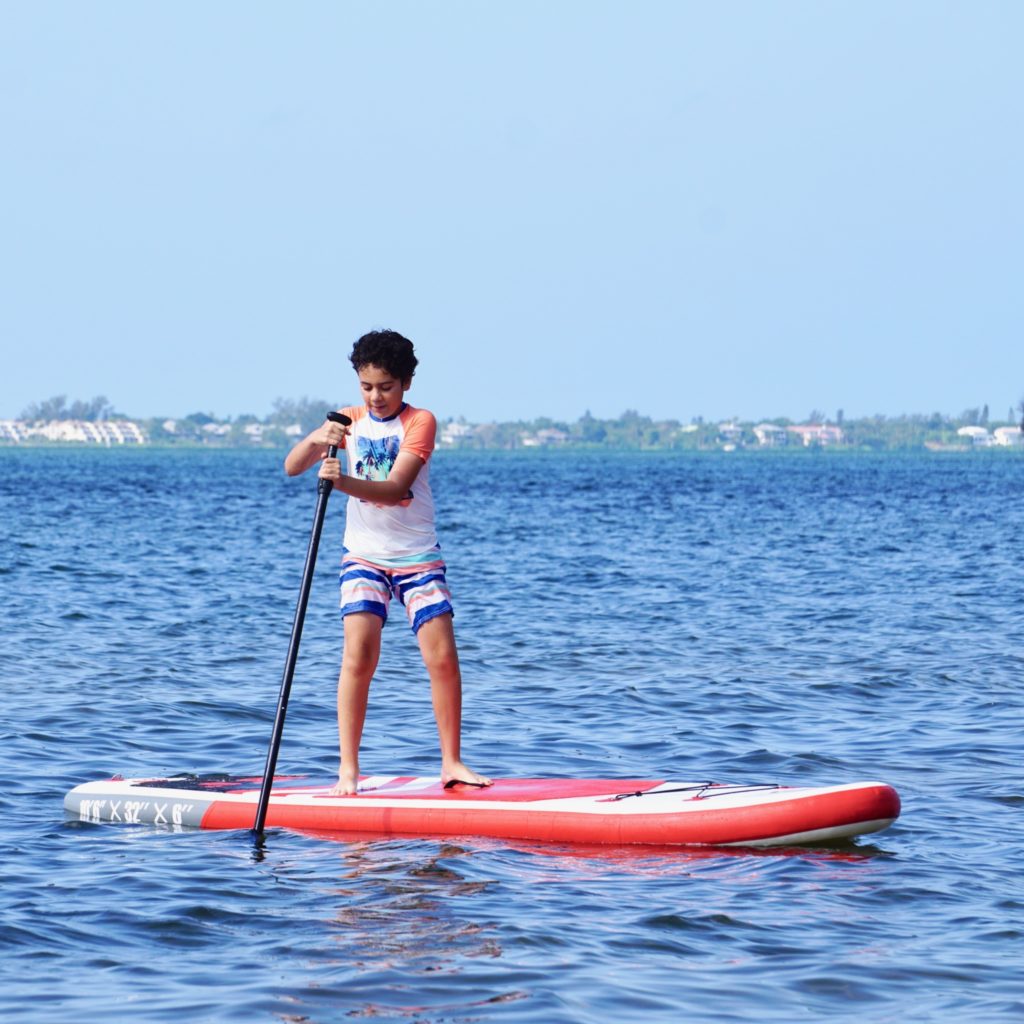 Best places for paddle boarding in Southwest Florida
Paddleboarding is a great way to explore Southwest Florida from the water. Whether you're doing it for the first time or you've already fallen in love with paddle boarding.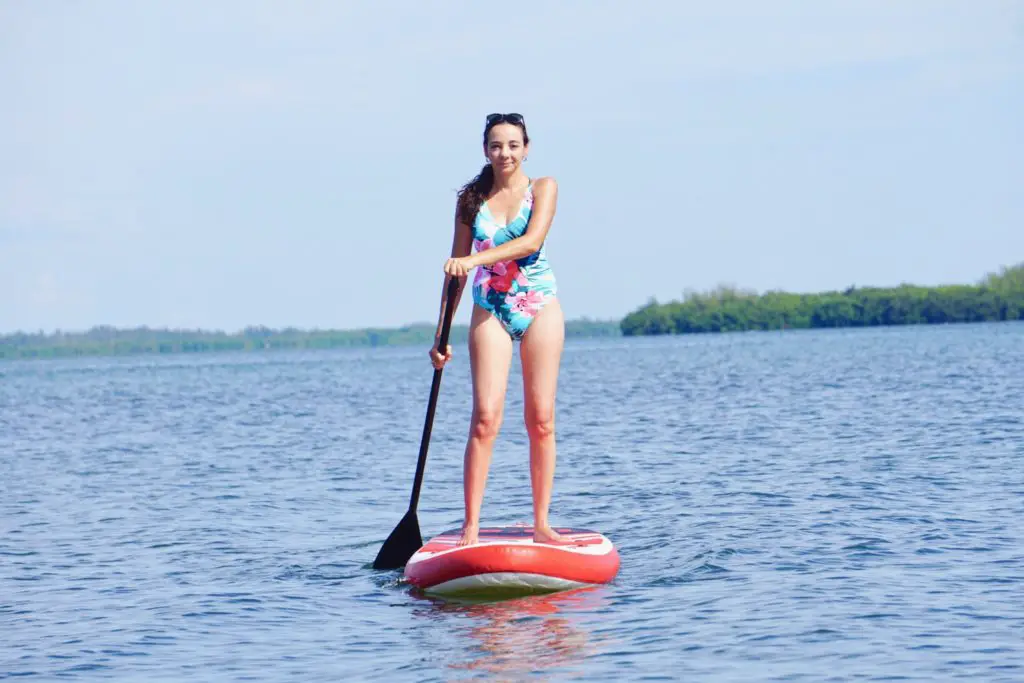 The Caloosa Blueway Paddling Trail is a great place to start with over 190 miles of marked paddling trail you're sure to find your favorite spots for paddleboarding in Southwest Florida. Just grab a  Caloosa Blueway Paddling Trail map here to find all of the launch locations across Fort Myers, Pine Island, Sanibel and Estero.
Lover's Key State Park is a great place for paddling. Arrive there early in the morning and avoid windy days so there are no waves.
Tapon Bay in Sanibel is also a great spot for paddling. Located in the J.N. Ding Darling Wildlife Reserve there are two launch sites.  Commodore Creek Kayak Trail is a very peaceful paddling trail along the mangrove forest with tranquil waters ideal for novice
Pine Island will provide you with lots of opportunities to paddle through mangrove tunnels. Head to Pine Island Sound Aquatic Preserve or Matlacha Pass Aquatic Preserve and download a Pine Island Paddle Craft Information Map here.
Causeway Beaches in Sanibel are also a great spot for paddle boarding. You can park your car right next to the beach. However this area can be windy, so take that into account.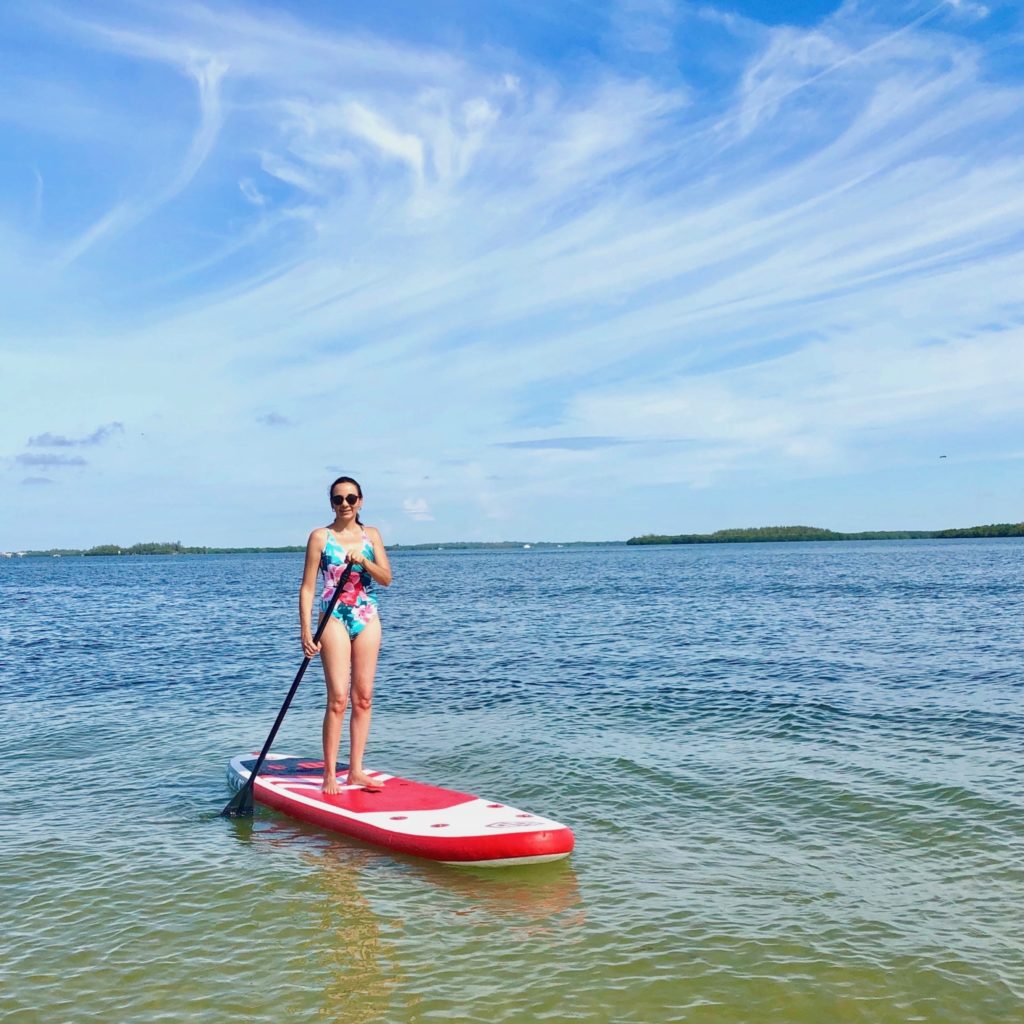 Paddleboarding is such a great way to exercise outdoors and get out in the water and it's a great activity to do here in Southwest Florida where there are countless places that are ideal for paddle boarding! Beyond just paddle boarding a paddle board can also be used for paddleboard yoga. I just started doing it and I'm loving it. I'm still at the stage where I end up in the water a lot but that has been fun too.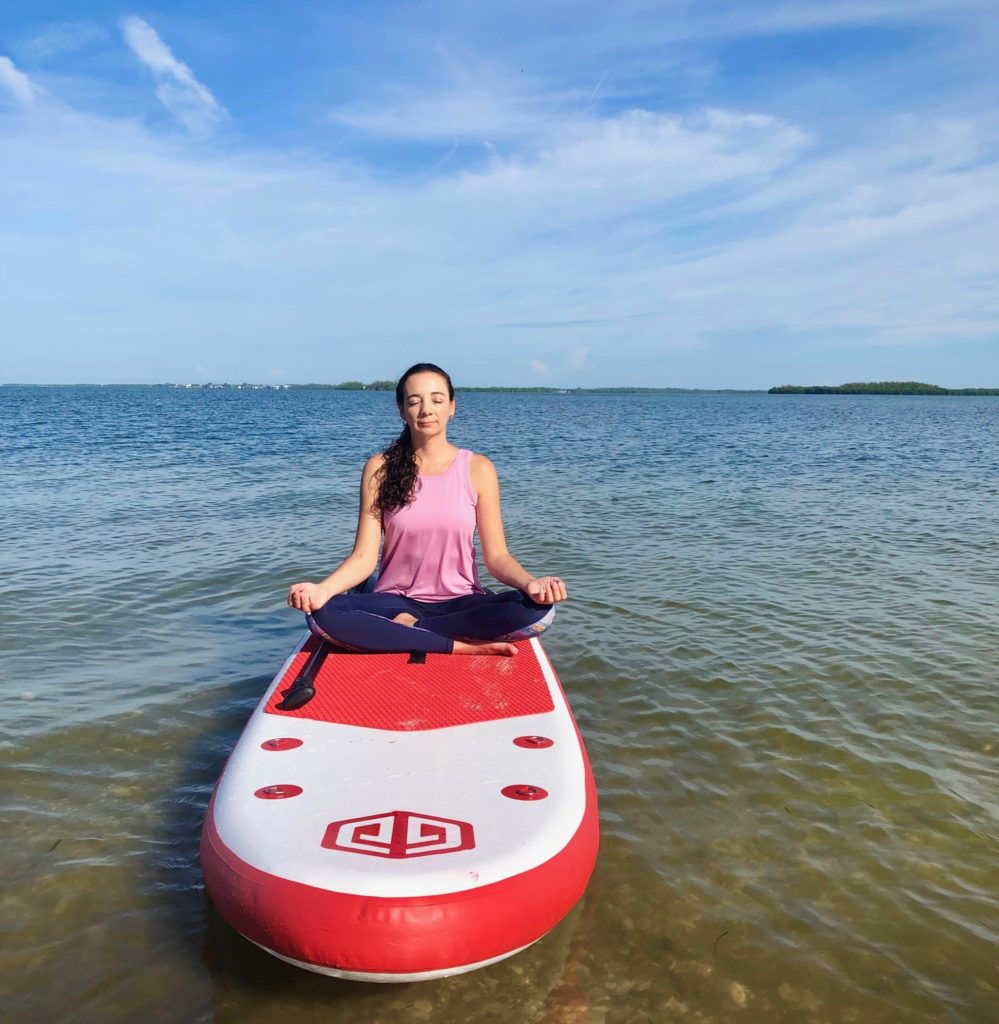 Be sure to check out the Goosehill Sport website for more information and follow
Goosehill Sport on Facebook
to stay up to date with all things SUP.